Has Andrew Tate Been Charged With S*x Trafficking and Money Laundering: Know More About the Influencer's Case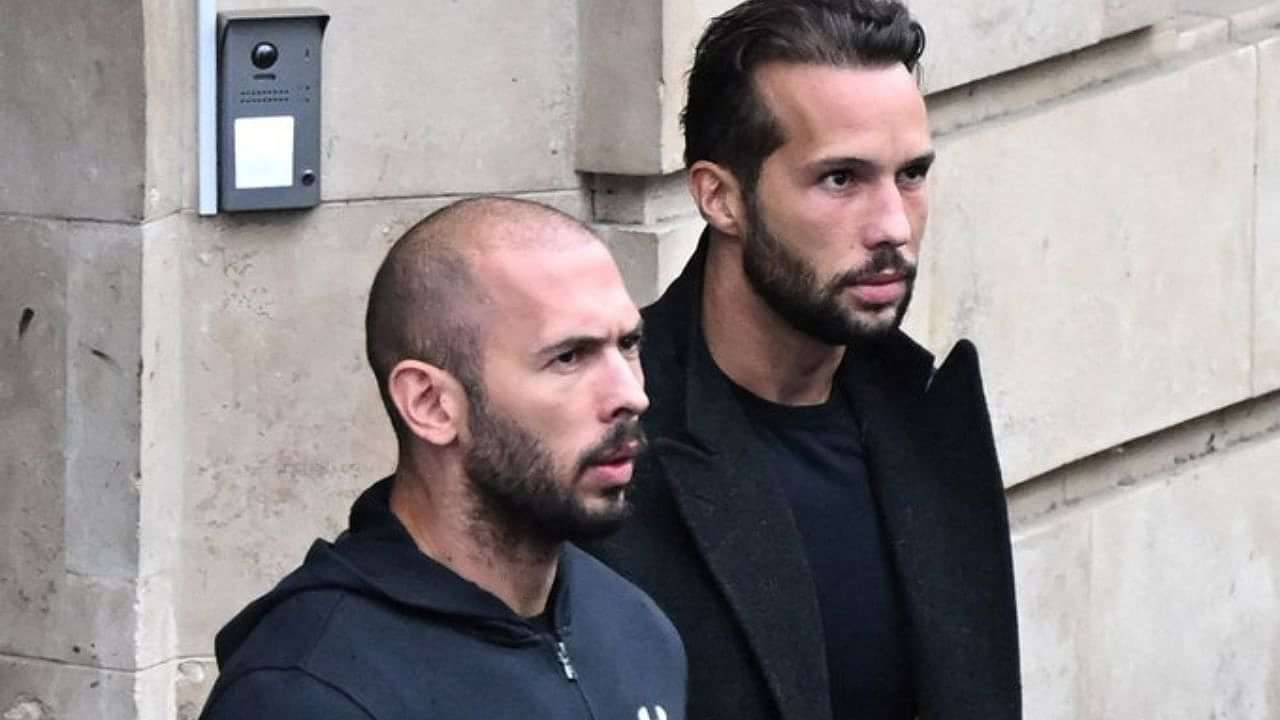 The fast rise of the influencer Andrew Tate during the covid times was something to look out for. As fast as the rise was, so was the sudden fall. Andrew Tate and his brother Tristan Tate have been arrested for charges like S*x trafficking, money laundering, etc. by the Romanian police. The Top G has always maintained a stance that he and his brothers are not guilty. The question that fans have after the recent development is that is Andrew Tate charged with S*x trafficking and money laundering.
The Tate brothers have said again and again that the matrix is working against them. It's a conspiracy to forcefully trap them in crimes that they haven't committed.
Andrew Tate charged with S*x trafficking and Money Laundering?
As the Tate brothers and fans have been waiting for the release from custody but the release has not been confirmed yet. They have allegedly been charged with S*x trafficking and money laundering, but nothing has been proven yet to charge them guilty.
Andrew Tate is known for his strong views on various topics such as women, gender roles, feminism, etc. His fans support his views and claim that it is logical, while his haters call him a misogynist and names like this. It's for an individual to decide on whose side he or she is.
Loading embed tweet https://twitter.com/Cobratate/status/1640359066609254400?ref_src=twsrc%5Etfw
Andrew Tate's father was a chess player and won many tournaments. He died while playing a chess match. We have seen Andrew Tae play chess even on TV shows. He has a sister that he doesn't talk to more often. He helped his mom while growing up to make a living for the family.
"Freedom will only come when you no longer trade for money"-Andrew Tate
The case, however, seems to get more tangled as we go ahead. Earlier, the Tate brothers and their lawyer were quite confident in freeing them up. Things don't seem all good on their end and only time will tell. The release date has not been confirmed yet and further updates on the case are awaited.
If Andrew Tate is released…
The internet would be taken by storm if both the brothers are released guilty-free. We have seen Andrew Tate telling a reporter you all know I am not guilty. If he comes out then there will be a lot of criticism of him from the Romanian authorities.
The fans would also come to know how the Romanian police treated the Tate brothers inside the jail. The jail stories would make noise for sure on the internet. Andrew Tate and Jake Paul were supposed to fight each other inside a boxing ring. We never know the fans might get to see that as well. Both Andrew Tate and Jake Paul have done a faceoff in a boxing event which didn't turn into much.
Where do you think this case goes from here?
---