Controversial Influencer Andrew Tate Once Claimed That His Sister Had Low IQ Because She Was a Feminist and Believes Donald Trump Is Racist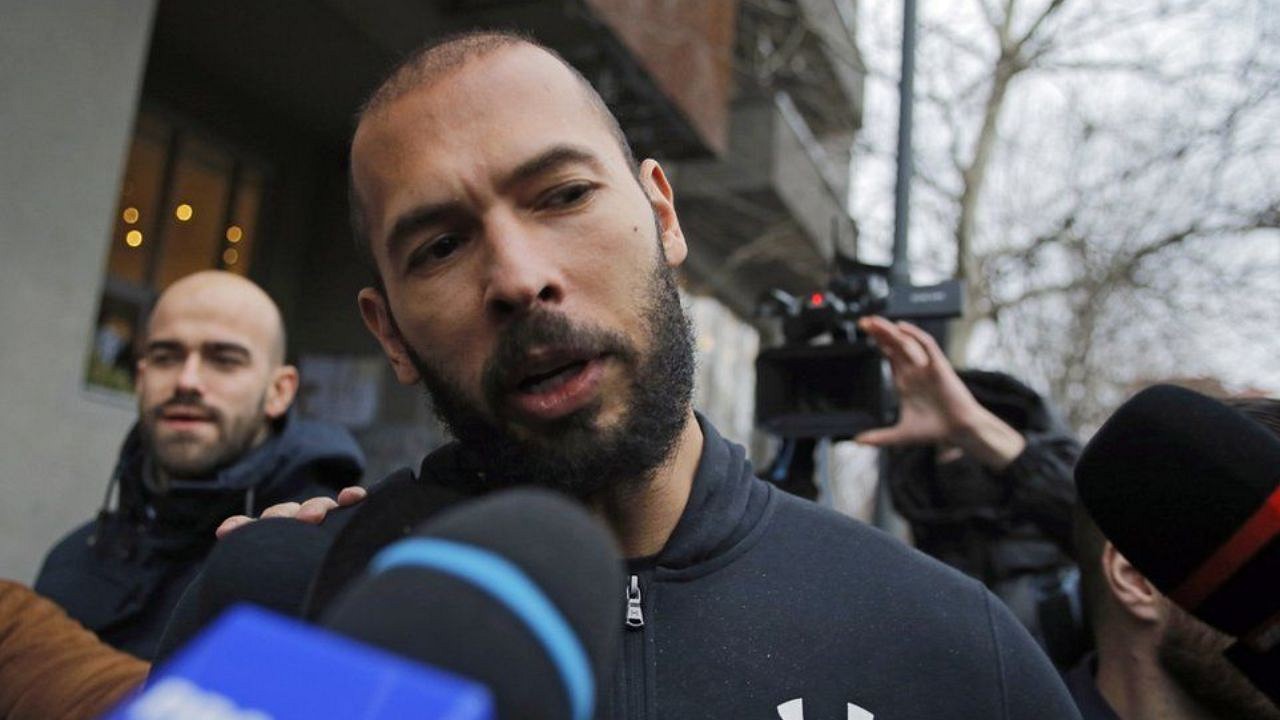 The controversial social media celebrity Andrew Tate and his brother Tristan Tate are in Romanian police custody for drug trafficking, rape and some other charges. Andrew Tate is known for his strong views and has a fan base of his own. His views and he as a figure are something you can either love or hate but you cannot ignore. He has also been labeled as misogynist by many on social media. Andrew Tate thinks his sister Janine Tate has a low IQ because she is a feminist.
Cobra Tate and his brother are against feminism and believe in gender roles, as he has mentioned seeing it in his house as well.
Also Read: Andrew Tate Kickboxing Record: A Peek Into 'Misogynist' Influencer's Combat History
Andrew Tate's view on his sister:
The Cobra Tate said in an interview that he doesn't talk to his sister because she goes to feminist rallies and believes Donald Trump is a racist.
"My sister and I, we don't really talk because she goes to feminist rallies and believes [Donald] Trump's a racist," Tate said. "I know, how can Andrew Tate have a low IQ sister? But it's been proven that the first child (while pointing to himself) is always the smartest. She's like the third. Who gives a f**k about the third of anything?"
He added that she lives in America and is not very smart. Tate did say he loved her, but he found talking to and arguing with her annoying.
Tate stated that he found it extremely weird and brother and sisters were close with each other. The relationship with his brother, however, is different. He said that they are always together everywhere, share one bank account and that will remain like that for their entire life.
"If my girlfriend asks me to choose between my brother and her, before she even finishes the sentence, I will slap that bitch and ask her to never even ask me that again"– Andrew Tate.
The brother sister dynamic is very strange according to Andrew Tate. If a brother and a sister are living together, then the brother is the weak link according to him. Protecting your sister is one thing and being close to her and living with her is another, is what he believes.
Recent updates on Andrew Tate and his brother:
With all the brotherhood, he and his brother are in the Romanian police's custody. Recently when the authorities were taking him somewhere, a reporter asked "are you innocent?" to which Tate replied "you know I am innocent."
God tests his favorite creations with the hardest battles.

It is an opportunity to show God how strong you are.

It's an audition to showcase your brilliance.

I am human.

I miss my family,

I miss my freedom.

But I also understand.

Life as a man is struggle and pain. pic.twitter.com/rIOy30ewJE

— Andrew Tate (@Cobratate) March 14, 2023
He also went on and added that there is no justice in Romania. Andrew Tate has also announced a huge donation for men who have been falsely accused of such charges. He believes he and his brother are trapped by the matrix and the matrix is working against them.
The release date for him and his brother has not been confirmed yet. Fans are curious to know the improvements that happen in the case going ahead.
What are your thoughts on this?
Also Read: Does Andrew Tate Have Kids: A Look Into the Controversial Influencer's Family
---
Share this article