Is Andrew Tate a Billionaire: A Look Into the Misogynist Influencer's Net Worth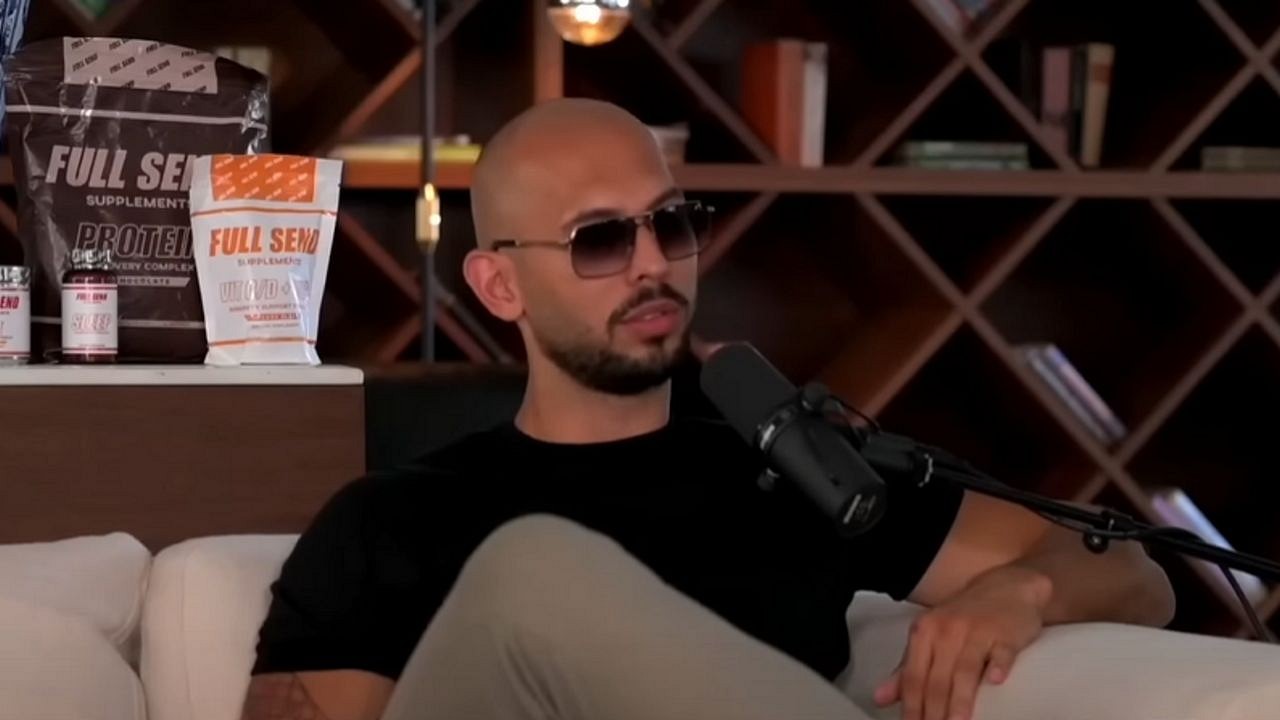 Andrew Tate, the former British-American professional kickboxer, rose to fame during the pandemic, majorly because of viral videos on social media. The 36-year-old majorly talked about the working of men and women in society. He is a self-proclaimed men influencer, who is also one of the most hated people on social media. Despite that, 'Top G' managed to garner a cult following around the world. Even though he was banned from social media, Tate came back on Twitter after Tesla CEO Elon Musk bought the platform. He has since gained over 5 million followers and the numbers are increasing day by day despite his arrest.
Tate and his younger brother have smartly leveraged their fame. They own multiple online businesses including a Hustlers University- now Real World, where they teach men about making money and dating. As a result, they own a massive fortune now.
Is Andrew Tate a billionaire?
No, the controversial social media influencer Andrew Tate is not a billionaire. As aforementioned, he owns multiple online businesses and also casinos, and more. By doing so, Andrew Tate has racked up a solid net worth of over $350 million.
ALSO READ: Nate Diaz Irked by Mike Tyson Praising Conor McGregor Despite His Loss to Floyd Mayweather: "I Took Him Out in 8 Mins"
However, some reports on the internet suggest that his net worth is more than this. It is estimated to be around $700 million. However, he is still far from a billionaire status.
The 36-year-old owns multiple mansions in Romania, including the Tate brothers' mansion. He also owns a luxurious fleet of cars, including his favorite Bugatti Cheron. However, his assets worth over $4 million were seized by the Romanian government after their arrest.
The arrest of the Tate brothers
Last year in December, the Tate brothers were arrested by the Romanian authorities under the suspicion of human trafficking and money laundering after they accidentally exposed their location.
Following that, the authorities raided their mansion and seized over $4 million worth of assets, including luxury cars and watches. Later, it was also reported that Tate's Bugatti was also seized in Dubai.
Since the arrest, six victims have come forward against the brothers. However, the prosecutors are yet to provide evidence against them. As a result, the Romanian judicial court has denied their bail three times.
ALSO READ: Andrew Tate IMPORTANT Health Update: 'Misogynist' Influencer in 'Good' Health Despite Lung Problem
They are kept in prison on the grounds of the ongoing investigation. Since the arrest, Tate's fortune has surely taken a hit. However, he has some of his online business running as seen on Twitter.
Now, after the last months hearing Romanian court has extended their detention till the end of March. Thus, it remains to be seen if the brothers will be released soon or not.
What are your thoughts on the Tate brothers' arrest case? What do you guys think about Andrew Tate's fortune?
---
Share this article