Israel Adesanya Vs. Jan Blachowicz: Is the Champion Vs. Champion bout being targeted for UFC 259?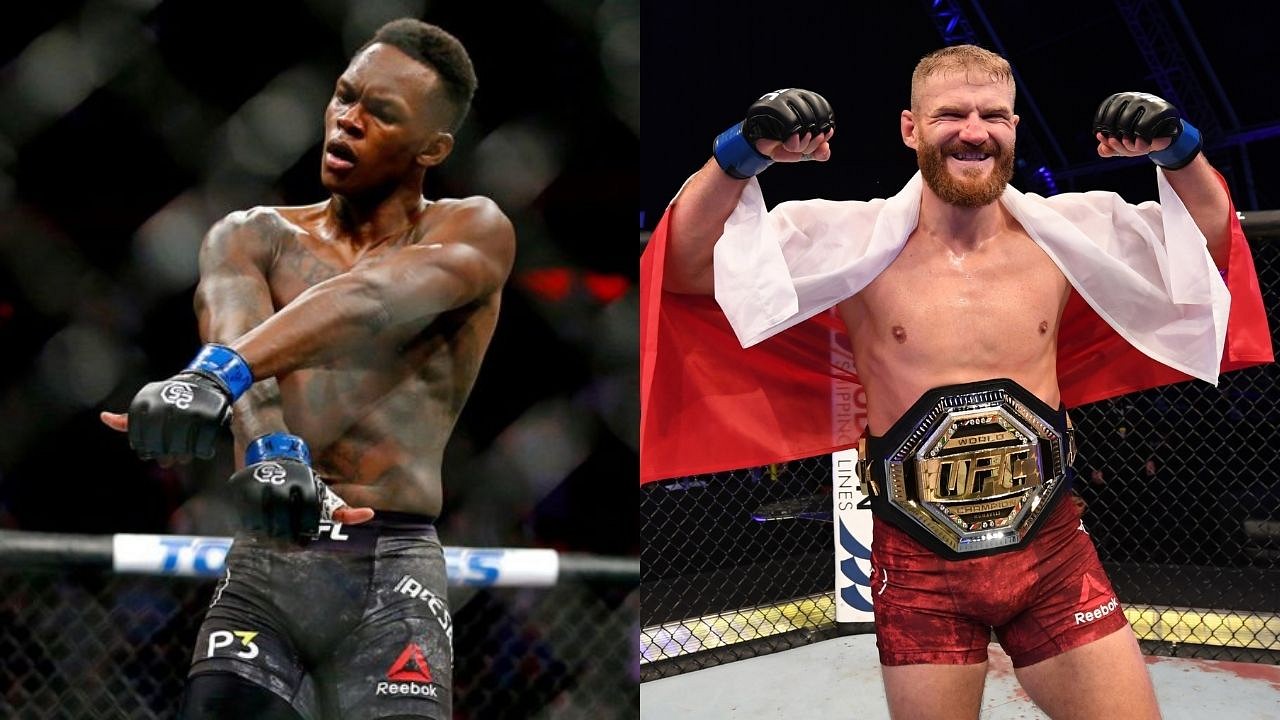 Israel Adesanya Vs. Jan Blachowicz : According to recent rumblings Israel Adesanya Vs. Jan Blachowicz is set for UFC 259.
Israel Adesanya Vs. Jan Blachowicz is ought to be one of the most anticipated fights of 2021, and though the match is yet to get the official status, but according to a supposed update the bout is targeted for UFC 259.
There are rumors that Eugene Bareman-Israel Adesanya's coach- has confirmed that the match-up between the Middleweight and the Light Heavyweight champion is booked for UFC 259.
BREAKING: Israel Adesanya Vs. Jan Blachowicz for the LHW belt set for UFC 259 on Mar. 6

via Eugene Bareman (Adesanya's head coach) pic.twitter.com/9sgYxiw3pR

— ❂ (@Eaglesmesh82G) December 26, 2020
UFC 259 is the marquee event of March and is scheduled to take place on the 6th of the month. The event is already given the baton to host Amanda Nunes Vs. Megan Anderson, and if Adesanya Vs. Blachowicz also gets added then the feature fights will be star-studded comprising three champions.
Israel Adesanya Vs. Jan Blachowicz: who will have the upper hand?
Even though it is a champion Vs. Champion match but, the
odds heavily favor Israel Adesanya
. The Last Stylebender's undefeated record, his experience in title bouts, combined with his supreme striking ability might be the prime factors behind the favorite's tag. Moreover, against Jan he won't be defending his Middleweight title, which also is a favorable element on his part.
However, the 31-year-old will be stepping up on the weight ladder and will compete as a Light Heavyweight, which could give Blachowicz an edge, as he has only fought in one division which is the concerned 205-weight class and besides that, the Polish fighter will be defending his title for the first time. So, might be determined to showcase the spectacle of Polish power again.
Therefore, who will ultimately prevail is a matter of the future, and at this time only conjectures can be drawn.
Click
Here
For More UFC News
---
Share this article