Jack Hermansson is in Good Spirits after a Jarring Defeat against Marvin Vettori at UFC Vegas 16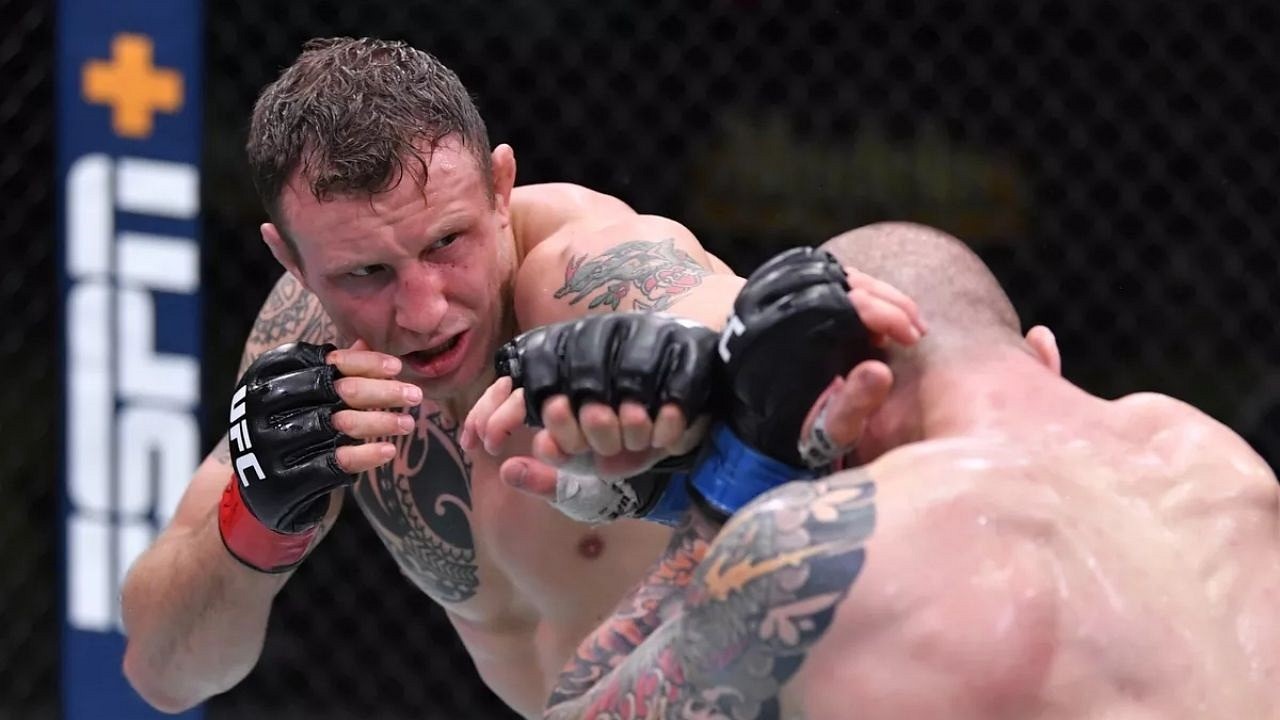 Jack Hermansson suffered a tough loss against Marvin Vettori at UFC Vegas 16. As a result he has endured some physical lacerations.
A fight which was supposed to open the threshold for the ultimate gold proved to be a setback instead for Jack Hermansson. The Middleweight fighter was up against a prolific striker in the form of Marvin Vettori at UFC Vegas 16.
The two ranked fighters created a spectacle for the enthusiasts and since only one could have prevailed in the end, it was Marvin Vettori who ultimately came up with the goods.
On one hand while the fight was a delight for the fight fans all around, on the other it took a heavy toll on fighters, specifically on Jack Hermansson.
Also Read: How Leon Edwards Became The Most Ill-fated UFC Fighter Of 2020?
Jack Hermansson Reveals He Has Suffered "a broken toe and a broken eye socket"
In an Instagram post following the culmination of the match, the MMA professional reveals he suffered a number of injuries during the neutralizing 25 minutes in the Octagon.
Though, the Joker did not displayed any signs of discomfort in the fight but, evidently he embraced a lot of physical damage. The fighter disclosed, he suffered a broken toe and a broken eye socket.
Also Read: Jordan Leavitt Inflicts one of the most unusual knockouts in the history of UFC at UFC Vegas 16
However, what's encouraging for his fans and followers is that the Swedish is still highly motivated and the physical and mental pain hasn't shaken his spirits.
 

View this post on Instagram

 
With the kind the injuries he has borne the 32-year-old may remain out for a considerable time. But eventually, when he will get the clearance to compete again the fighter will certainly resume his place at the top. Jack Hermansson is currently 4th in the Middleweight rankings.
Click Here For More UFC News
---
Share this article