Jon Anik Receives 'Death Threats' From Colby Covington for His Stance on Next Title Contender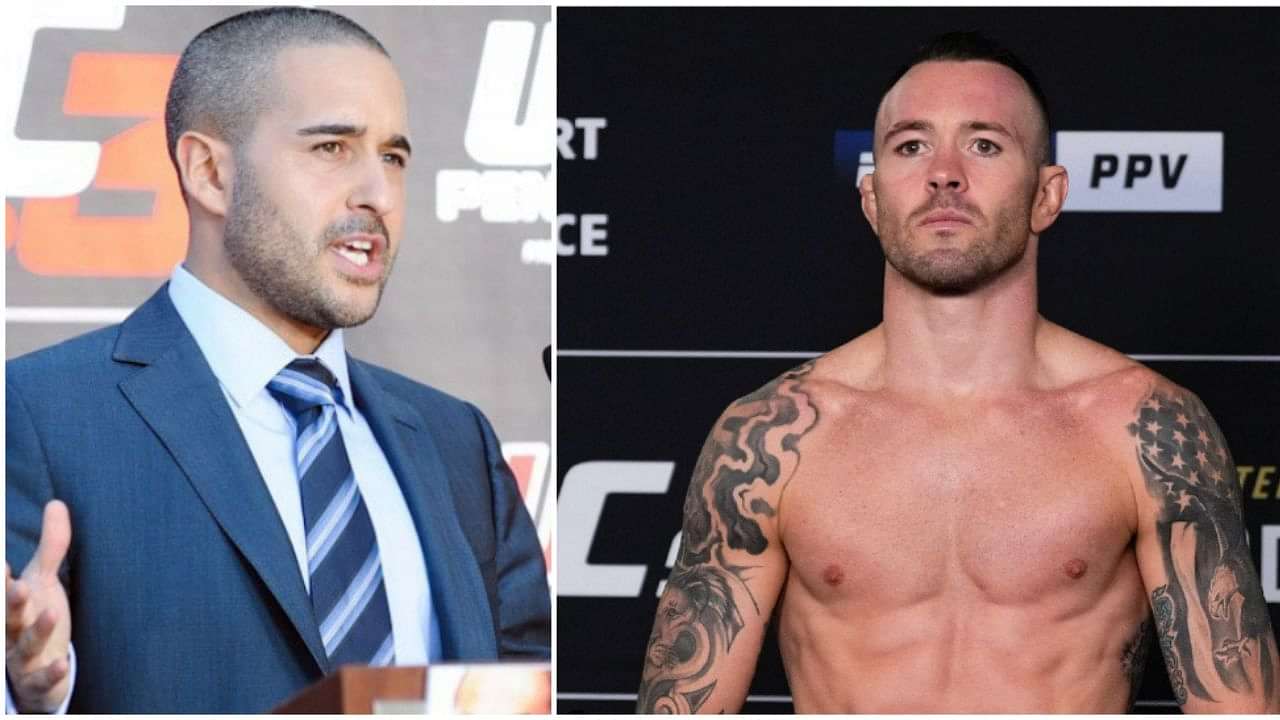 UFC 286 was a crazy night with crazy fans of mixed martial arts in London. The O2 arena was buzzing with head-kick-bang chants. The fans absolutely had Leon Edwards's back. They saw Leon Edwards defeating Kamaru Usman via decision after a 5-round fight. This settles the rivalry between two of the best welterweights in the UFC. The backup fighter for this fight was Colby Covington and recently in an interview he gave death threats to Jon Anik for his stance on the next title contender.
Colby Covington weighed in as a backup fighter at UFC 286. It was to the surprise of many, and the question was, is Colby Covington next in line for the title?
Jon Anik gets Death Threats
Belal Muhammad recently visited the Anik and Florian podcast. He was making a case for himself as to why he deserves to be the next in line for the title. Belal Muhammad also criticized Dana White for saying that Colby Covington is next in line for the title.
Dana White usually says that I don't make next fights on the night of fights. Belal 'Remember the Name Muhammad' added that where did Colby become the next fight from if this was the case with the UFC. Jon Anik agreed to what Muhammed said and thinks he should be next for the title.
Loading embed tweet https://twitter.com/bullyb170/status/1638313892882313216?ref_src=twsrc%5Etfw
Colby Covington took offense to this and went off on Jon Anik in a recent interview. He even gave Jon Anik death threats and said they don't live far away from each other. Chaos even mentioned Anik's kids and tried to threaten him.
"You wanted to **** my freaking balls in London, but then you want to go backstage and cheerlead for a ra****. So he associated with ra**** Belal Muhammad. Jon Anik dude, I dont want your kids to grow up without a dad"- Colby Covington via MMA fighting
The MMA fans however know that there isn't much to what Colby Covington saved because he is in a character. He doe all this to get attention from the fans an from people of MMA community. The Donald Trump supporter has crossed the line many times with other fighters as well.
Next title contender?
According to the UFC President, the next title contender in Colby Covington, but the question is does the champ agree to this. Leon Edwards in the post-fight press conference said that giving a title shot to Colby doesn't make much sense to him.
Leon Edwards said it would be the best-case scenario for him to give a title shot to Jorge Masvidal if he wins against Burns. That is a very tough fight for 'Gamebred' as styles make fights.
Young and upcoming Shavkhat Rakhmonov is also in the list of possible title contenders.
The UFC might probably match Shavkhat Rakhmonov vs Belal Muhammed on the same card as that of Colby Covington vs Leon Edwards if this happens.
What's your prediction?
---