Petr Yan Loss: When 'No Mercy' Landed an Illegal Knee Ending His Championship Run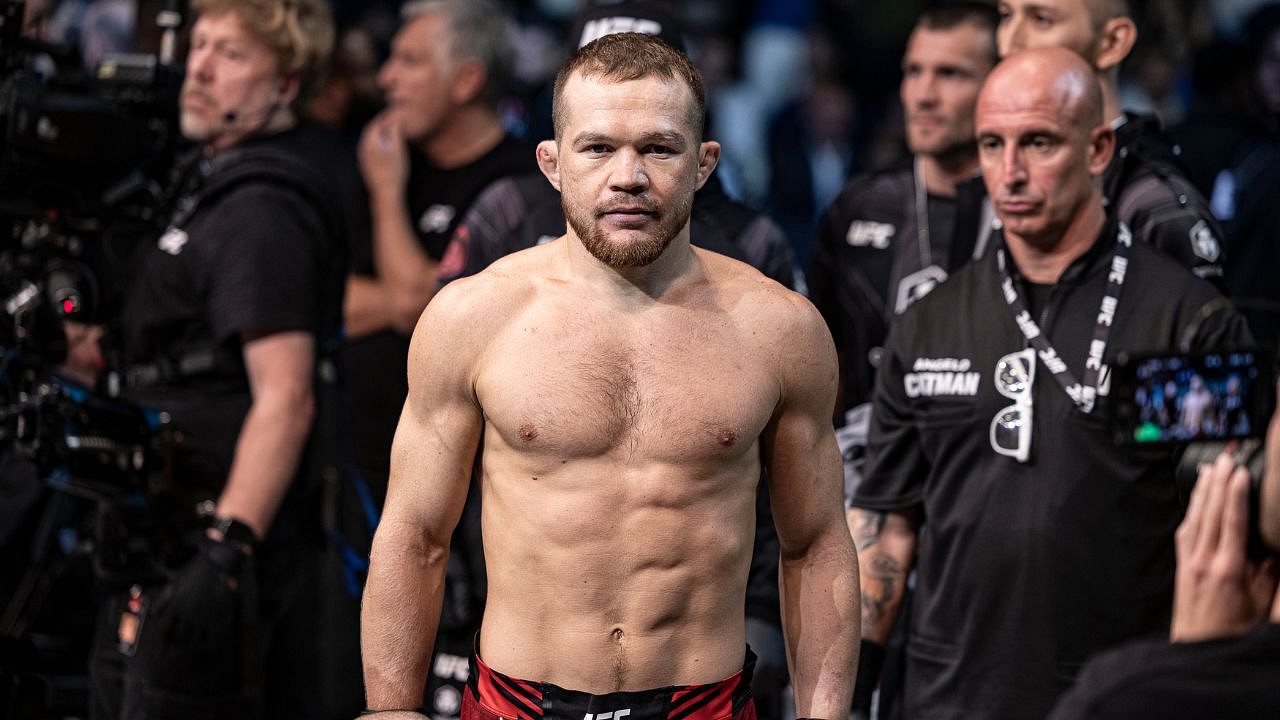 Petr Yan is a Russian mixed martial artist who fights in the bantamweight division of the UFC. The former champion has an impressive record of 16 wins and 4 losses to his name. Yan came into the UFC in 2018. Before coming into the biggest organization, Yan was a champion at ACB. Looking at his impressive record it is obvious that Yan has went through the who's who of the division. However, do the fans know when Petr Yan landed an illegal knee on his opponent and got disqualified?
The Bantamweight division is one of the most stacked divisions in the UFC. Everyone in the top 5 could make an argument in the top 5 for the shot at the title.
Also Read: How Many Mexican Champions Have There Been in the UFC?
Petr Yan's Illegal Knee:
Petr Yan's first fight where he put everyone to notice was in 2018 in the UFC. He finished his opponent in round 1 via KO/TKO Punches. After such a performance, his rise was inevitable. He went on to beat 4 more opponents before getting to a title fight.
The title was vacant at the 135-pound division and the fight to make was Jose Aldo vs Petr Yan. As the fans know, Aldo is one of the toughest fights you could get, yet Yan was able to defeat Aldo. Fans were confident in Yan as he put on a beating on Uriah Faber before fighting Aldo at UFC 251.
UFC 259 was the card when Yan and Sterling faced off. The banter and the rivalry was going on for a while and the fight day arrived. The fight between Aljamain Sterling and Petr Yan went on for 3 rounds before the Disqualification came in the fourth.
Remember the built-in excuse?
•#FunkEra #EarnedNotGiven #Hardwork pic.twitter.com/XbfzTDghYY

— Aljamain Sterling (@funkmasterMMA) October 23, 2022
Petr 'No Mercy' Yan landed an illegal knee on a downed opponent in Aljamain Sterling, resulting in his disqualification. Yan seemed ahead on scorecards, and this unfortunate knee cost him his title. The fans went on to troll Sterling after that, unfortunately, even though it was no fault of his.
The rematch happened at UFC 273 and Aljamain Sterling was able to out wrestle and control Petr Yan on the ground, securing a legit win against him. The fight went for five rounds and Sterling got the decision victory.
What's next for Petr Yan?
Petr Yan is all set to face Merab Dvalishvili at UFC Fight Night on March 11. Dvalishvili is a long-time training partner of Aljamain Sterling, and his experience would help greatly in training.
Fuck the judges!

— Petr "No Mercy" Yan (@PetrYanUFC) October 22, 2022
Petr Yan, however, is a fierce competitor and as his name suggests, he shows no mercy on his opponents. Yan is known for good all rounded Mixed martial arts skills. Merab Dvalishvili, though, is known for his incredible pace and grinding wrestling style of fighting.
Who do you think gets the W?
Also Read: UFC Schedule: Who Are the Fighters Competing This Weekend?
---
Share this article