"Try to Shut Him up Once and for All"- Dustin Poirier Aims for UFC 300 Return Against Conor McGregor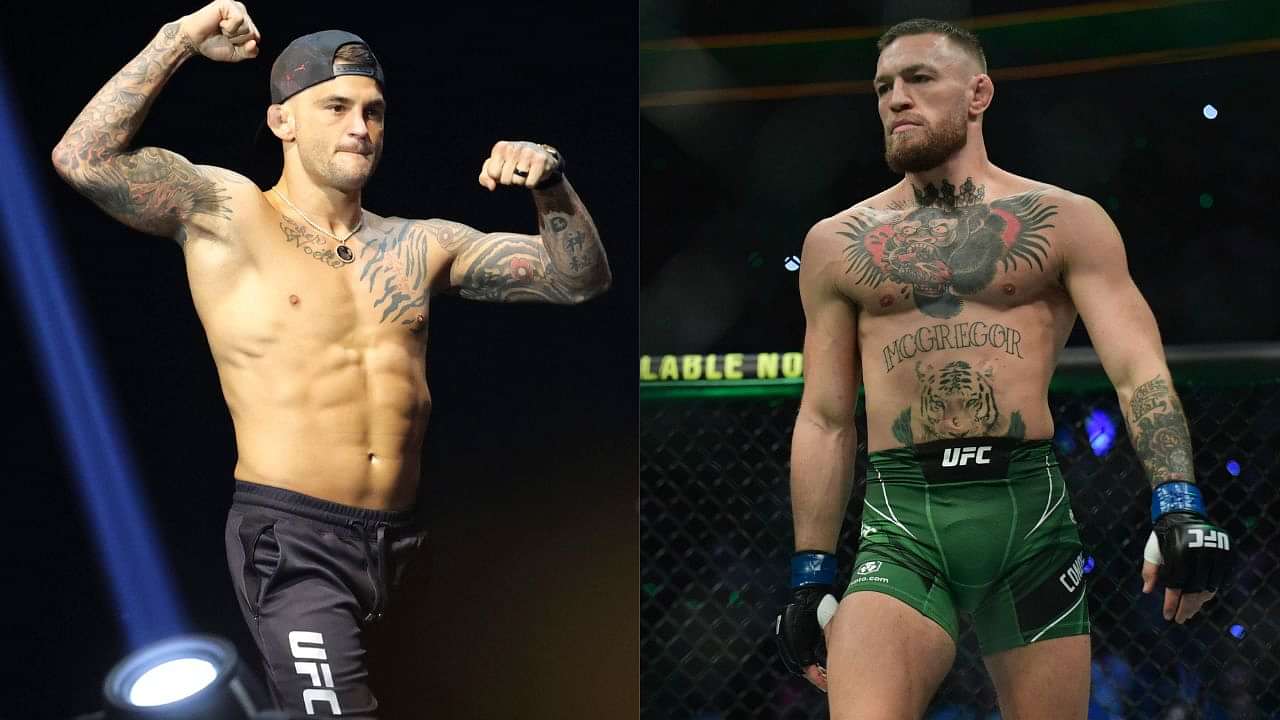 The UFC's lightweight division is arguably the most talent stacked division in the promotion. Islam Makhachev is at the helm with the likes of Gaethje, Dustin Poirier, and Charles Oliveira among others hunting for gold at 155-pounds. Since defeating Conor McGregor at UFC 264, 'The Diamond' has been to the top of the mountain at 155-pounds.
'The Diamond' lost his last fight in July this year against Justin Gaethje. The result halted Poirier's momentum. In a recent interview, the UFC fighter shared his thoughts on who he would like to fight next and when.
In an interview with Megan Olivi on ESPN MMA, Poirier stated that he wanted to return for UFC 300. He went on to add that he did not take part in UFC 200 and would not be around for UFC 400. Furthermore, in the same interview, Poirier shared his thoughts on a potential fourth fight with Conor McGregor. He said,
"We'll see, I probably would. Try to shut him up once and for all. But even If I slap his a** around he is still going to be chatting. We'll see. Is him and Chandler official for that? I don't know what is going on… that is a huge fight. Two and one against him. So I don't really see another reason for it but it would be a huge fight."
While Poirier has shown his interest to fight McGregor, it looks difficult for the fight to happen. But circumstances can change at anytime and fans might well get to see the fight.
Dustin Poirier vs Conor McGregor at UFC 300?
As things stand, Conor McGregor is set to take on Michael Chandler before the midway point of next year. However, UFC 300 is a big event for the company and they would want a big fight to headline the card. The fight between McGregor and Poirier is definitely a bigger fight given the history and the storyline.
Loading embed instagram https://www.instagram.com/p/Czv5JaDyxPr/?utm_source=ig_embed&utm_campaign=loading

Therefore, it is possible that Dana White and the UFC pass up on Chandler and set up a fourth fight between McGregor and Poirier.
Needless to say, only time will tell what actually ends up happening. Regardless of who McGregor faces, it will be a huge night of business for the UFC.
---