UFC Fights This Weekend: Petr Yan vs. Merab Dvalishvili- Preview, Predictions, and More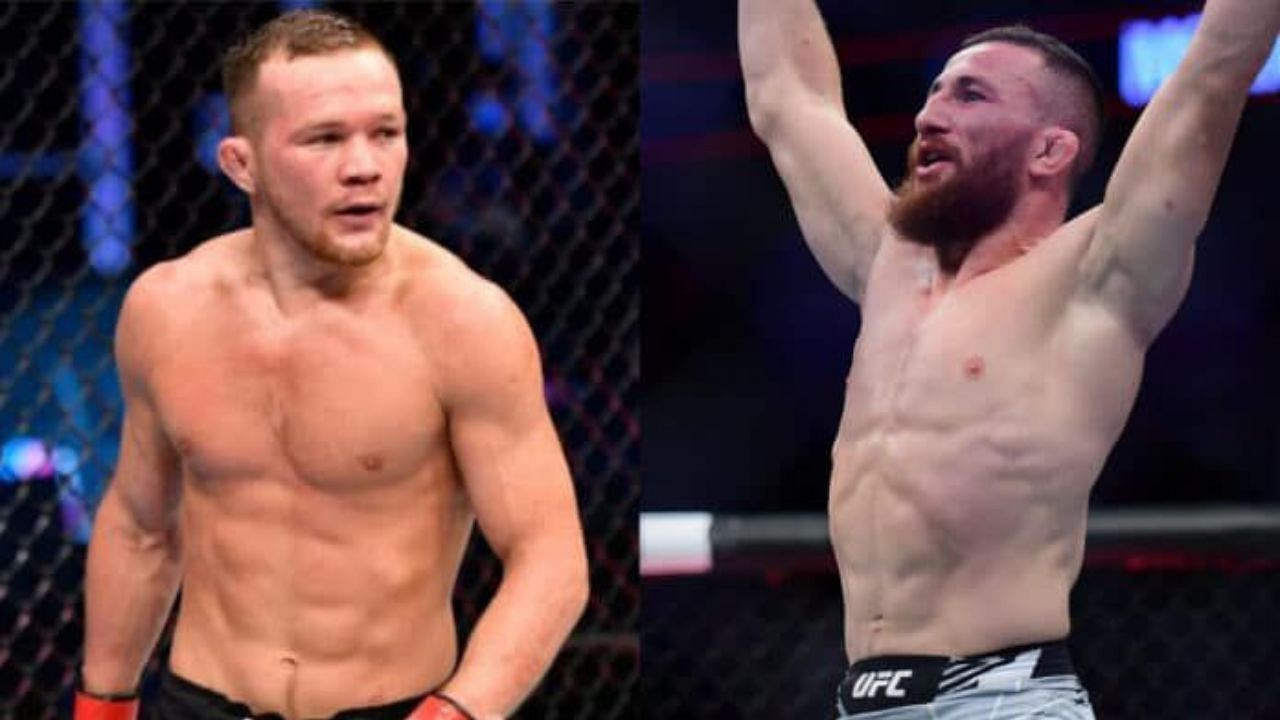 UFC Fight Night will be shortly upon us on March 11 as fans get ready to witness one more exciting main event. Fight Night is headlined by Petr 'No Mercy' Yan and Merab 'The Machin' Dvalishvili. Bothe the fighters will compete in the bantamweight division which is at 135 pounds. 'No Mercy' has an impressive record of 16 wins and 4 losses, whereas Merab is not at all different. 'The Machine' has a record of 15 wins and 4 losses. Let's preview Petr Yan vs Merab Dvalishvili which goes down this weekend.
The bantamweight division is one of the most stacked divisions in the UFC. The contenders are all killers in top 5 and the most talented fighters in the top 10.
Also Read: Khabib Nurmagomedov Warned Ciryl Gane About His 'Weak Wrestling' Way Before Loss to Jon Jones at UFC 285
Petr Yan vs. Merab Dvalishvili- Preview, Predictions, and More
Petr Yan:
Yan is known for his dominant fighting style inside the octagon. Over the years, he has put up great performances and dominated his opponents. There are no holes in Petr Yan's game. He can strike, wrestle and grapple.
'No Mercy' trains at tiger Muay Thai in Thailand and his stand-up looks absolutely amazing. He likes to pressure his opponents, and he hits hard like a truck. Yan is known to start the fight slow as he likes to make reads of his opponents. His mind is like a machine where he feeds all the information and then starts dismantling his opponents.
His arsenal is full of hard punches, spinning attacks, dangerous knees, good leg kick a great takedown defense. After his fights, his opponents look like they have taken a serious beating. The Russian looks all ready to step inside the octagon
Merab Dvalishvili:
'The Machine' from Georgia is a force in his own. He trains with Aljamain Sterling at Ray Longo's facility. Both Merab and the champ have been close friends for years. They have been training together and the insights from Sterling would help Dvalishvili a lot in his fights.
Dvalishvili brings in a grinding wrestling style in the octagon. The pressure 'The Machine' is next level, and he puts a pace on his opponents that is hard to keep up with. The never-ending gas tank and the grappling pressure that he brings into the octagon is key to his victories.
So, Petr Yan and Merab Dvalishvili have a meeting in fighters hotel before the fight. Respect. pic.twitter.com/5cTKn9TYhg

— Bruno Massami (Бруно Массами) (@BrMassami) March 8, 2023
Jon Anik even mentioned on the broadcast that the training room stories of Merab Dvalishvili are incredible and hard to believe. The majority of his fights have gone the distance as he has victories over Marlon Moraes, Jose Aldo, John Dodson and many more.
Petr Yan vs. Merab Dvalishvili- Fight Card and Main Event prediction:
Petr Yan vs Merab Dvalishivili (Main event)
Alexander Volkov vs Alexander Romanov
Nikita Krylov vs Ryan Spann
Ricardo Ramos vs Austin Lingo
Said Nurmagomedov vs Jonathan Martinez
Vitor Petrino vs Anton Turkalj
Prediction:
The main event could be a close fight as both the fighters are game and bring in different skills to the octagon. It's about who gets to fight their fight and secures victory.
Though it's tough to call who is going to get it done, Petr Yan seems to have a slight advantage because of his all-rounded skills. Yan could very well beat Merab Dvalishvili this Saturday.
Petre Yan is a -250 favorite, while Merab Dvalishvili is +210 underdog.
Who are you betting on?
Also Read: Conor McGregor Inspired 'Ireland to Do MMA' – Ian Garry After UFC 285 Victory
---
Share this article