Conor McGregor Inspired 'Ireland to Do MMA' – Ian Garry After UFC 285 Victory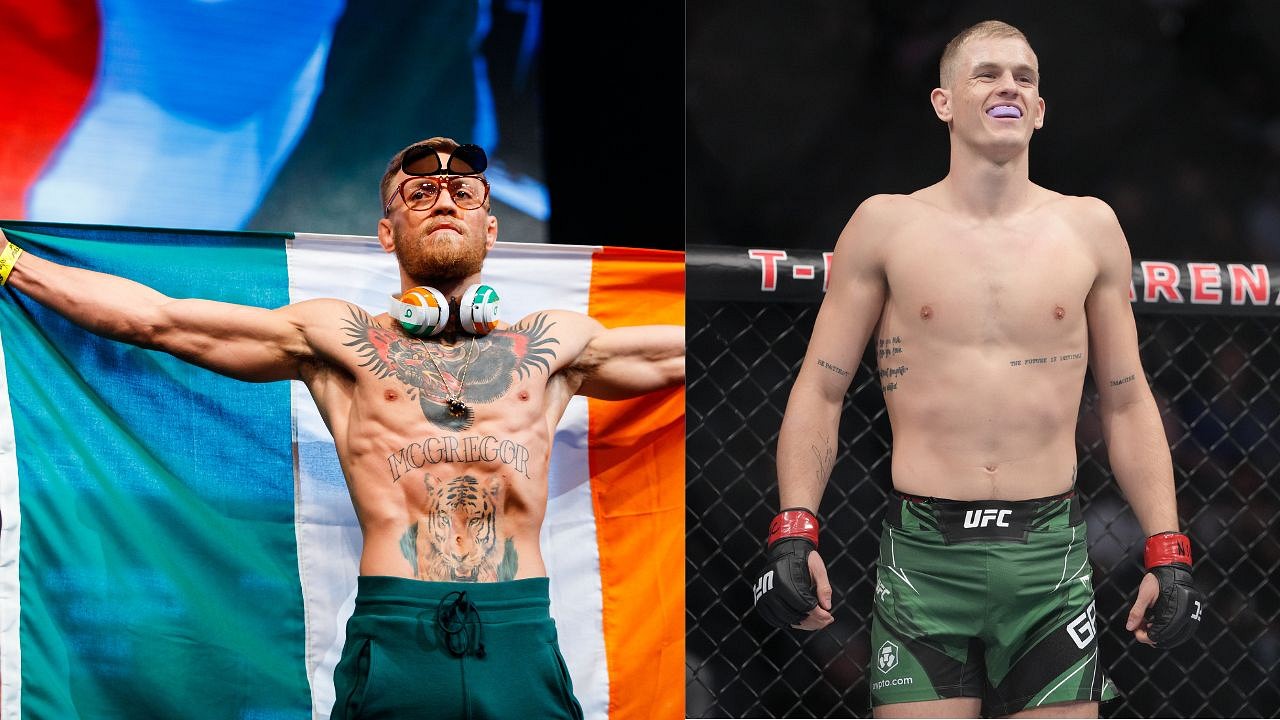 Conor McGregor, the former two-weight champion, is arguably one of the greatest MMA athletes on the planet. With his flamboyant style and mic antics, McGregor immediately captured the attention of fight fans upon entering the Ultimate Fighting Championship. He has had numerous outstanding records in the sport, including owning two titles and the quickest victory in a championship match. His resume, meanwhile, extends beyond mixed martial arts. 'The Notorious' is the most well-known MMA fighter. Also, on the list of the wealthiest athletes in the world, he is also included with players like Lionel Messi, LeBron James, and others.
As a result, 'The Notorious' has established a standard by which the upcoming MMA athletes will be judged. Furthermore, the Irish UFC legend also serves as an inspiration to a lot of young UFC competitors. Such is Ian Garry, a rising UFC welterweight contender who also hails from Ireland.
Ian Garry is all complimentary of Conor McGregor after UFC 285
Ian Garry competed at UFC 285 card in Las Vegas last weekend. This was his fourth UFC bout. After a three-round battle, Garry got the win via a knockout against Song Kenan.
ALSO READ: Khabib Nurmagomedov Accused of 'Scamming' Fans With 'Fraud' NFT Gets Butchered in Recent Post About Sins
Interestingly, 'The Notorious' also attended the pay-per-view and even met Garry before his fight. The latter, in an interview with TMZ, revealed that McGregor showered him with some good words.
He also praised McGregor for his influence on MMA in Ireland. "He's the reason a lot of my nation was inspired to do MMA. And he's the reason we all believed we could do it. He inspired me to follow my dream and be where I am now," Garry said.
However, this is not the first time Garry talked highly about McGregor. He has been a fan of the UFC superstar since his childhood. And believes he could make it big in the UFC like McGregor.
'The Notorious' has started TUF filming
The Irish superstar is awaiting his UFC return for two years now. It is finally official that McGregor will headline a pay-per-view this year against fellow UFC lightweight Michael Chandler.
However, before that, the two will coach in the upcoming season of The Ultimate Fighter. The filming of the season is already started, and it is expected to wrap up by the end of August.
ALSO READ: Fearing the 'Drake Curse' TikTok Star Bryce Hall Avoided Betting on Jon Jones at UFC 285
Given that, McGregor and Chandler are expected to fight near the end of September 2023. This is surely a huge fight and it will be interesting to see how McGregor performs after such a long layoff.
What are your thoughts and prediction for McGregor vs. Chandler? What do you think about Garry's words for McGregor?
---
Share this article