He is/Was a UFC Fighter, he is a businessman, he is a foo-mily man, and of course he is Irish. But where Does Conor McGregor Live?
There is no denying that Conor Mcgregor is arguably the biggest name in the history of UFC. The already UFC legend consistently features in the list of highest paid athletes, and according to Forbes his net worth (2020) stands at a whopping $99 million. The Irishman earns significant part of this through his salary winnings, but draws out a fair share from his business commitments as well.
While he earns such a huge figure, he also spends quite a lot, where? The Notorious One leads a very lavish lifestyle, and over the years he has invested in various luxurious homes.
How Many Properties Does Conor McGregor Own?
Evidently, Conor McGregor owns multi million dollar worth homes in a number of countries. One in his hometown Dublin, Ireland. One in Las Vegas, USA, where one of the headquarters of the UFC also exists. And one in Marbella, Spain.
Also read: Conor McGregor: From "Cover Up" to grief
In these possessions of his, world class facilities are installed. So, be it an immaculate infrastructure, outdoor swimming pool, spick and span bedrooms, Beautiful view, and certainly needless to mention a customised gym.
The following pictures might render a glimpse of his rich living,
Ireland Mansion: The property has five bedrooms, six bathrooms, a living room, dining room, kitchen, and game rooms
Spain (Marbella) Holiday House: Much like his house in Ireland, this house as well does not fall short on any comfort. Here, He has his own customised gym, a home spa and large outdoor swimming pool – which is directly accessible from his bedroom.
USA, (Las VegasPad): English is an unlimited language, but adjectives may finally begin to cease while describing this house. This house has seven bedrooms, a 50-ft infinity pool, a spa, and (no and) a back-garden golf course.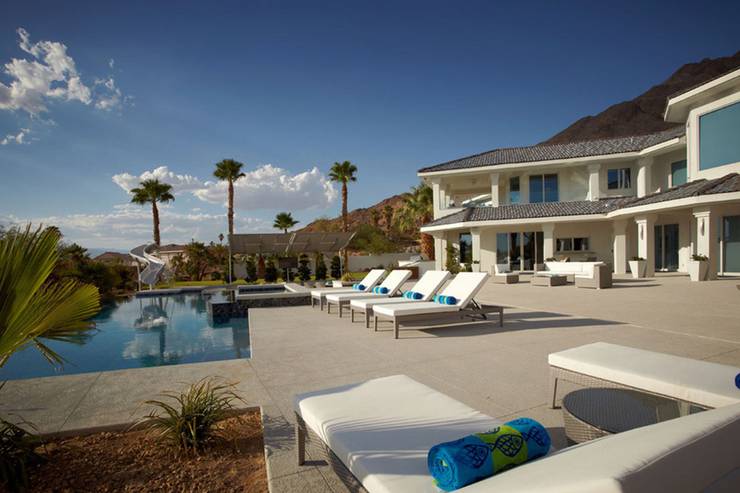 Among them, Where Does Conor McGregor Live?
The ultimate showman's current residence is in Dublin, where he owns a McMansion which he named Mac Mansion, he bought the dwelling in 2019, for a reported sum of $2 million.
With these homes and their considerable size. There is no struggle in figuring out, why the former Lightweight and Featherweight champion spends most of his time away from the Octagon. Either retired or on hiatus.
However, a general consensus would suggest him to stay only at one place. Which is of course—-not the Boxing ring.
Satire aside, there is no question that The Octagon is where the "Mystic Man" in true sense belongs. And his fans will never get enough of him.