Years Before Building a $5,000,000+ Fortune, Francis Ngannou Revealed He Struggled Even for Basic Training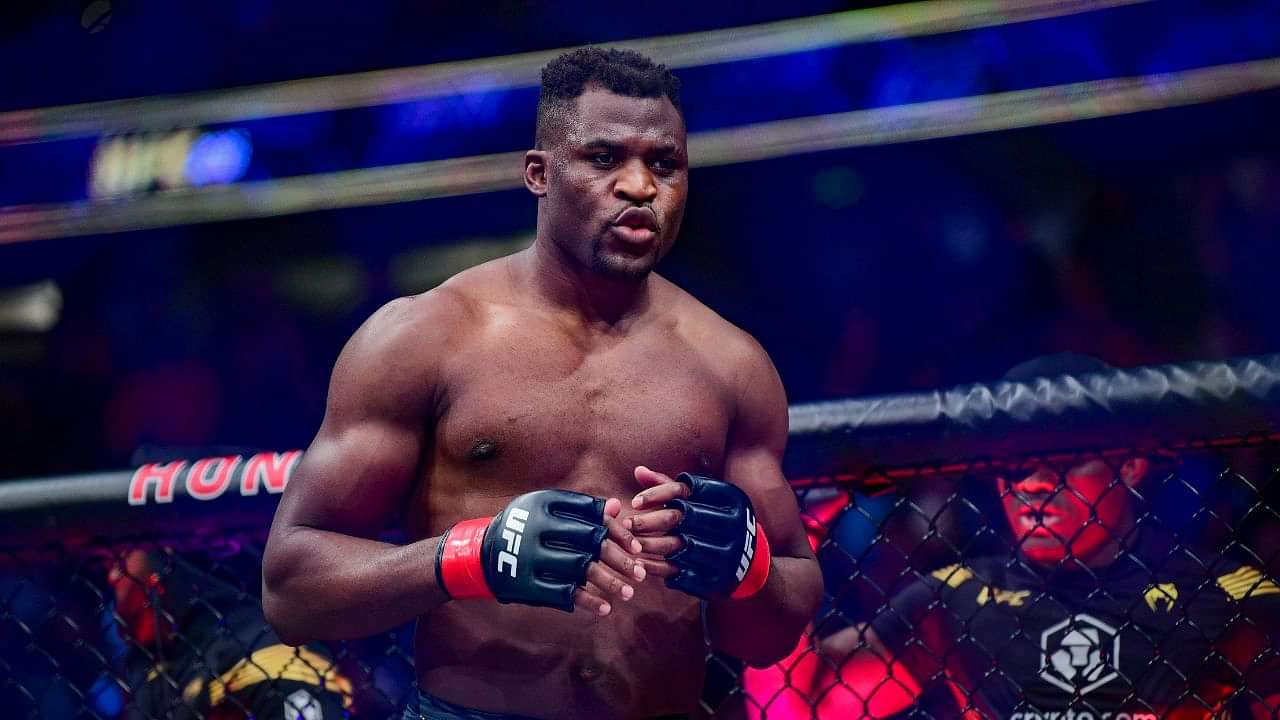 Francis Ngannou, the former UFC champion, is currently one of the most decorated heavyweights in the combat sports world. His prowess and dominance inside the octagon have propelled him to amass a fortune of over $5 million. However, it wasn't always the same for the former UFC heavyweight champion. In a recent Instagram post, 'The Predator' revealed how difficult his road to success was. In his early days, he faced challenges in getting even basic training in his village in Cameroon. Therefore, his success carries greater significance, given his tough upbringing.
The French-Cameroonian heavyweight left UFC earlier this year due to contractual disagreements. A section of the MMA community believed that Ngannou would fall from his grace after leaving one of the best MMA promotions, but he defied the odds.
Instead, he bagged an intriguing boxing match against heavyweight legend Tyson Fury, which will earn him over $10 million. Additionally, he also signed a massive deal with UFC's competitor, PFL.
Francis Ngannou reveals his initial struggles for basic training
In his quest to fulfill his dream, 'The Predator' migrated from Cameroon to France at a young age. After years of hard work, he forged a significant legacy in the world of MMA. However, Boxing had always remained close to his heart.
The PFL star recently posted on his official Instagram page which had a lengthy and inspiring caption where he narrated his early struggles.
Loading embed instagram https://www.instagram.com/p/CxOIEarR4Ug/?utm_source=ig_embed&utm_campaign=loading
Ngannou had to defy expectations to achieve his dream of becoming a boxer. In the 50-mile proximity of his village, there was no gym available for him to train in. But he still did not give up on his dream.
The heavyweight further elaborated on how his boxing aspirations were ridiculed, and he was labeled as being crazy. However, he has come a full circle now as people are doubting him before his boxing debut.
Ngannou is on his way to make history?
Some might say that the Cameroonian-French heavyweight rejected a safe $8 million UFC deal to embark on a challenging boxing journey. In his boxing debut, he will face the rampant heavyweight Tyson Fury, who has not yet tasted defeat in his career. Thus, it will be a tough challenge for Ngannou to overcome in his first-ever boxing ring appearance.
Ngannou will take on Fury on October 28th in Riyadh, Saudi Arabia. Many consider it one of the best heavyweight crossovers in history. However, it remains to be seen how 'The Predator' will perform with boxing gloves on.
Putting up a good performance and defeating one of the greatest boxers will propel Ngannou as one of the best heavyweights of all time. Also, securing a victory against the 'Gypsy King' will help him silence the MMA star's critics and realize his dream.
---