"You're Not Conor McGregor, Bro": Leon Edwards Warned His Title "Will Be Stripped" for Crossing Dana White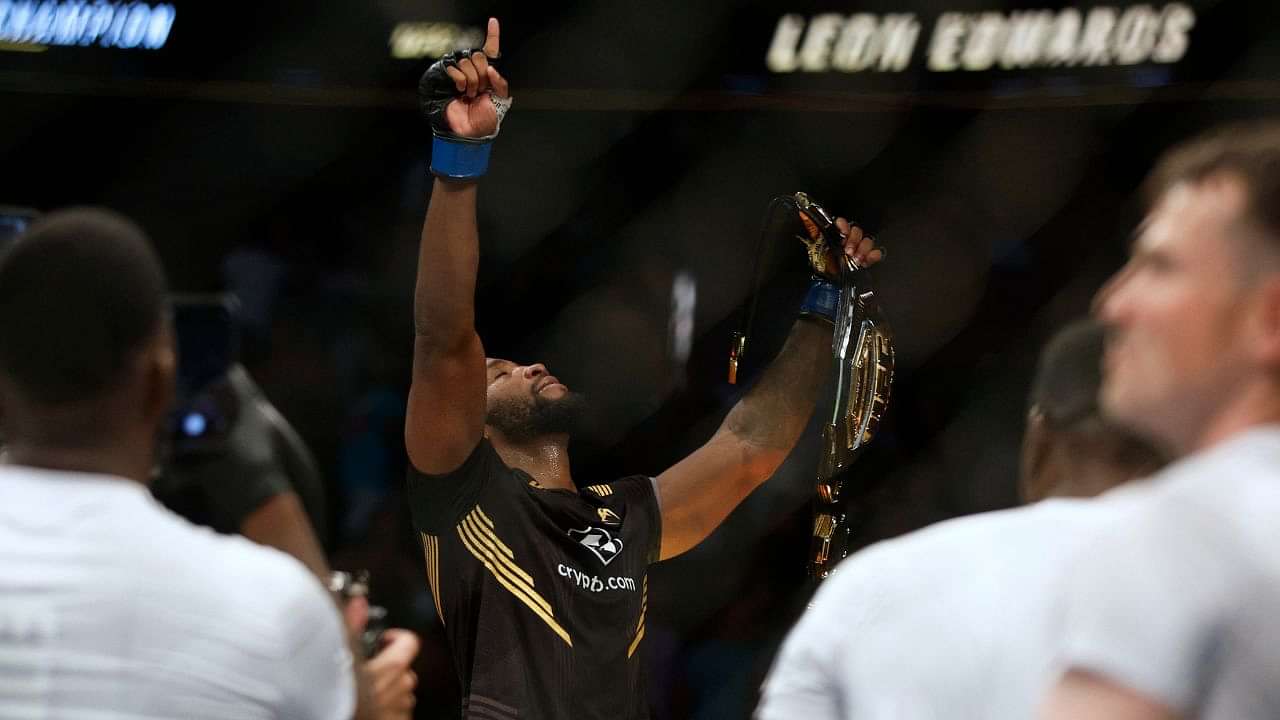 Dana White and Colby Covington are two people who seem to agree that Colby Covington is next for the title shot. As soon as the decision was announced by Bruce Buffer at UFC 286, Chaos brought chaos. Leon Edwards won the decision and beat Kamaru Usman for the second time. Colby Covington said to Leon Edwards that he is not Conor McGregor, and he would be stripped if he crossed the boss.
Dana White in the post-fight press conference said that Colby Covington will fight for the title next, to which Leon Edwards didn't agree.
Leon Edwards warned of being stripped
Leon Edwards said in his post-fight press conference that he was kind of surprised to see Colby Covington weighing in on the same card. He and his team were informed 3 days before the fight that Covington would be the back-up fighter.
Leon Edwards also went on to The MMA Hour and told Ariel Helwani that he doesn't feel like Colby Deserves a title shot. Edwards added that Colby Covington had been sitting out for a year and hasn't proved his case to him.
Chaos also recently appeared on The MMA Fighting and had strong words for Leon Edwards. He said that Edwards wasn't Conor McGregor, and he would be stripped if he didn't obey the boss.
Colby Covington believes Leon Edwards would make a big mistake by not following Dana White. Don't cross the boss was a message Covington gave to Edwards with a pretty intense look in his eyes.
Possible Contenders
The welterweight division is talent stacked and there is no shortage of contenders. Leon Edwards has already said he has a say in this and won't be fighting Covington next. He would like to fight Jorge Masvidal, with all the backstory of a three-piece and a soda.
Loading embed tweet https://twitter.com/MMAFPress/status/1638226335305703448?ref_src=twsrc%5Etfw
Masvidal, however, needs to win the fight against Gilbert Burns. Belal Muhammed could be a worthy contender and a deserving one as well, but Leon Edwards doesn't feel so. Sahvkat Rakhmonov recently defeated Geoff Neil and could be in the conversation too.
Who do you think will get the title shot next?
---