Virat Kohli discloses his favourite sport after Cricket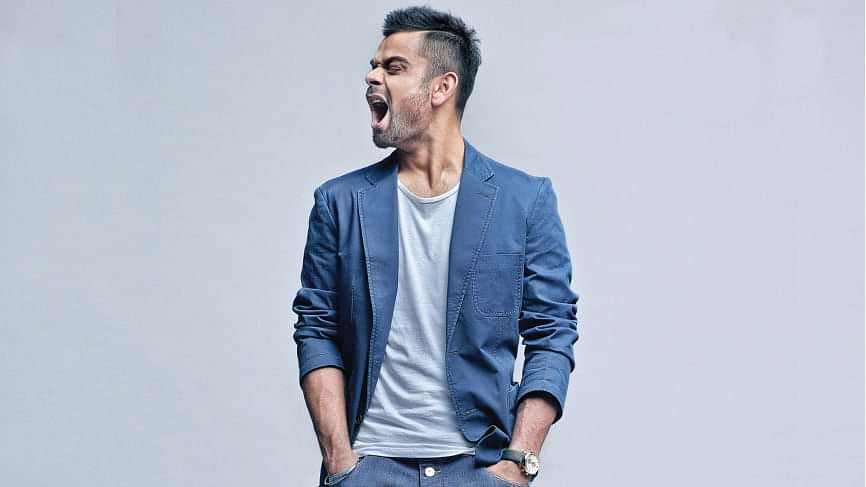 Virat Kohli is a consummate surgeon at the crease. His love and passion for cricket is well documented. He never ceases to amaze us with his measured approach in piling up for runs and that's his trait. He is arguably the best in contemporary cricket.
In a candid interview with CNN-News 18, Virat Kohli was asked to mention his second favourite sport that he admires it apart from the love of cricket.
Virat Kohli revealed that he has interest in Badminton which happens to be his second favourite sport after cricket. He urged the youths to be physically active.
He said that his dearest friends was a state level badminton player and he used to have some tough competition with him and also empathised much on the sport with him.
"Probably badminton. My closest friend was a state level badminton player. So, I used to compete with him and got to learn a lot about the sport," Kohli said.
On asked if there is any chance we could see Virat Kohli on the Badminton turf with Indian legends like Saina Nehwal, PV Sindhu, Kohli had an interesting answer to it.
"Yes, why not. Those are amazing players. The whole idea is to motivate people to come out and play," he said.
Last but not least, Kohli gave a great deal of advice to the youths. He wants every youth to be fit as a fiddle and it's not just about playing cricket but an interest of their choice.
Kohli went on to add saying that the technology has made people lazy. In order to tackle those, one needs to be physically active to stay healthy on a daily basis.
"I am not asking them to play cricket but maybe learn a particular sport professionally. It is a basic necessity from the physical and mental health point of view of a child.
These days technology has taken over people's daily lives and they are not physically active, and that's why health concerns are cropping up on a daily basis. We must try and create as much awareness about that," Kohli added.
---