WATCH: England celebrations after winning 2019 ICC Cricket World Cup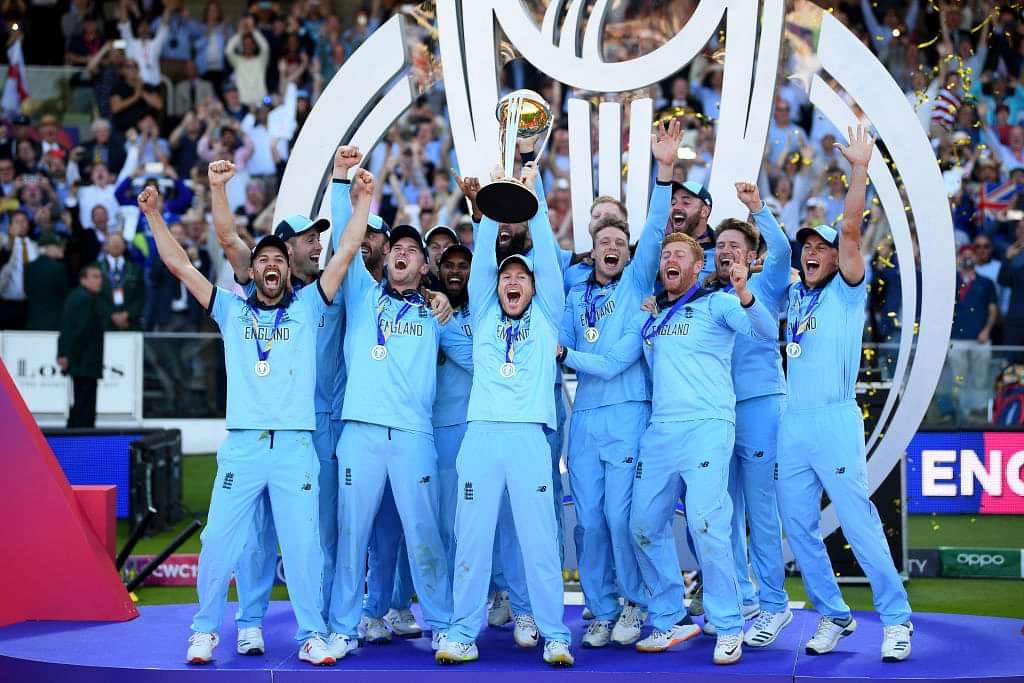 England celebrations after winning 2019 ICC Cricket World Cup: England team and fans go berserk at they lift their maiden WC title
The entire Cricketing fraternity had bitten of their nails already before realising that they were in for more breathtaking stuff- a tie even in the Super Over- one, which was more than just a nail-biting contest.
England emerge victorious as they win the final of the 2019 Cricket World Cup at the iconic Lord's Cricket Ground by scoring more number of boundaries as opposed to the Kiwis throughout the course of the match.
ALSO WATCH: Eoin Morgan holds Adil Rashid's faith in Allah responsible for England's maiden ICC Cricket World Cup win
With 15 required of the final over, England managed to garner 14 to take the match into the Super Over- the first time ever in the history of World Cup. But, the script did not reach its climax until the Super Over too ended with a Draw, with both the teams managing to score 15 runs each.
But, riding on the superior boundary count- 26 for England as opposed to 17 for England throughout the course of the match (including the Super Over), England became the eventual World champions for the first time in the history of the tournament.
England team players celebrate in unison
Singing in unison with the song title-"We are the champions", the English players were in all joy with the all-important World Cup trophy in hand.
While the celebrations were not of the same passion and vigour as one would expect from the Asian nations, the fans did celebrate the winning moment in scores of hundred dancing together with the ever popular Wayne Rooney music.
WATCH: England Cricket Team players celebrate in their dressing room post the victory
Loading embed tweet https://twitter.com/SkySportsNews/status/1150710017286447104?ref_src=twsrc%5Etfw
At The Oval Stadium
Loading embed tweet https://twitter.com/ESPNcricinfo/status/1150736001628815367?ref_src=twsrc%5Etfw
Fans' celebration
Loading embed tweet https://twitter.com/antphotos/status/1150493512472956928?ref_src=twsrc%5Etfw
Loading embed tweet https://twitter.com/ConorRoyTaylor/status/1150476714646167552?ref_src=twsrc%5Etfw
---