WATCH : The Shield reunites backstage on Monday Night Raw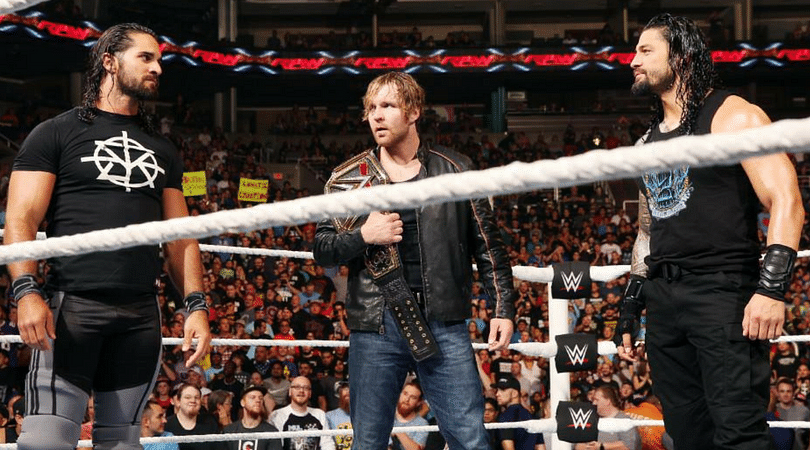 One of the most powerful factions to ever come to the WWE, The Shield was a force of destruction that lay everyone to waste during its time in the WWE.
When you bring three supremely gifted individuals such as Dean Ambrose, Seth Rollins and Roman Reigns together, you know that you are going to get something good. But no one has any idea how good they would eventually get.
For about two years, the Shield was the most powerful and most popular group on the WWE roster. Everything from their cutting edge promos, their entrance and their look made them a favourite of the WWE universe.
But when they were at their peak, Seth Rollins decided to stab his brothers in the back and destroy the all conquering group.
Now, almost three years later fate has brought the once former brothers back together as it looks like they will reunite once more to bring down a common enemy. The Miz and his Miztourage have been featured heavily on Raw in recent weeks.
In the midst of his best phase as a performer, the Miz has been a thorn to all three members of the Shield, as he tries to show that he is as good as he claims to be.
Last night on Raw, after his match against the Miz, we see Roman Reigns sitting in the locker room before Rollins and Ambrose come and tease a reunion next week.
---