When is the Next Minecraft Update Coming Out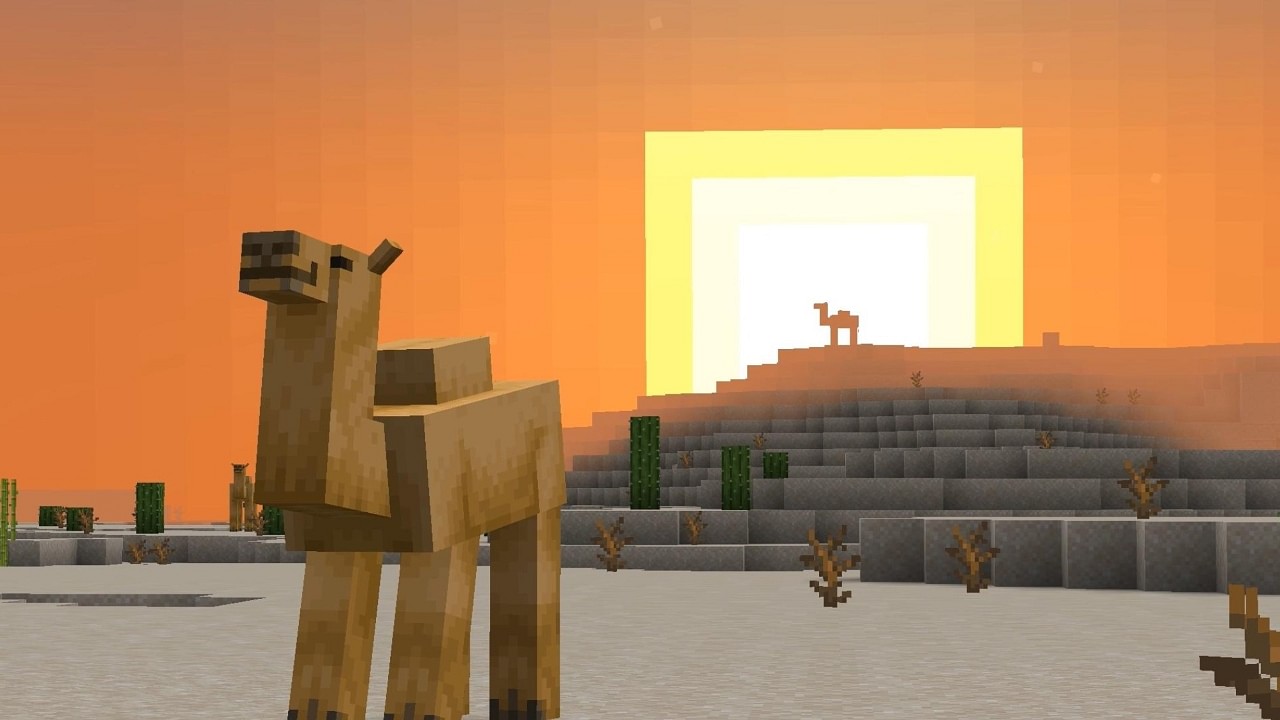 The latest Minecraft update was 1.19.70 which has the same features as the 1.19.4 edition. We have covered all the details of both updates on the blog. We will have links to both of them below if you wish to check out the features.
The Next Sequence of Minecraft Updates; When will the 1.20 Update Come Out?
The next Minecraft Update is named Trails and Tales. We shall see this update in early Spring or sometime in the 3rd or 4th quarter of 2023. We do know that it has Archeology, Cherry Biomes, Sniffer Mob, Camels, Armor Trims, and  Suspicious sand. However, before we get all of this goodness we will have to go through a couple of more updates. Since the update 1.19.70 was released quite recently, we are going to have to wait for the .80 and .90 updates before we get the next big update.
The next updates will see the cooldown and combat system being totally reworked. We do not have an exact timeline for this rework but Mojang will integrate them when "they're good enough." Let's take a look at everything we will get in short.
New Blocks
Hanging Signs: Walls, ceilings, and varieties of signs for every surface
Bamboo Wood: Wood blocks such as trap doors, bamboo doors, stairs, and blocks.
Raft: The bamboo version of Raft
Bamboo Mosaic: Decorative blocks just for bamboo
Chiseled Bookshelf: A functional bookshelf with a capacity of 6 books
Suspicious Sand: Found in desert temples.
Cherry Blossom Wood: Another type of wood
Patterned Pot: One can unearth these pots using Archeology
Mobs: Camels and Sniffer
Camels will be found in deserts and are exclusive to those biomes. Players can use them to travel around the desert, they have lots of abilities that are useful for navigation. Sniffers are found using Archeology. Players will need to hatch their eggs. Players cannot tame them. In addition, one can use Sniffers to dig out ancient seeds.
Cherry Blossom Biome
The beautiful Cherry blossoms are coming to Minecraft. Once a find them by exploring. There are various tameable mobs available in the biomes such as Sheep, Rabbits, and Cows.
Related Read: Minecraft 1.19.4: List of Important Changes and Reworks!
Archeology
You will need to explore temples and find items such as pottery shards, bones, hidden tools, and sniffer eggs. Everything from here will be available when the 1.20 Update drops.
That is all you need to know about the upcoming updates. The grand update of the year will drop sometime later this year but there will be smaller updates fixing bugs and son throughout the year. For more Minecraft news, stay tuned at The SportsRush!
Related Read: How to Download Minecraft Bedrock 1.19.70 Update on All Consoles and PC!
---
Share this article