Who are the 5-best bargain-buys this summer in the Premier League?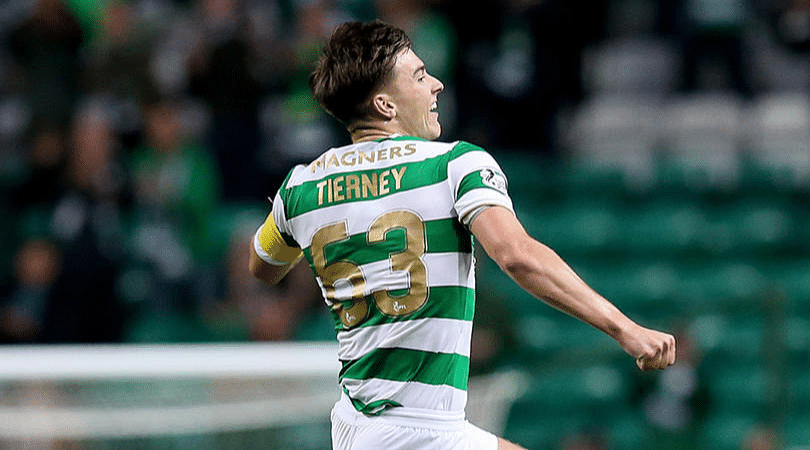 Who are the 5-best bargain-buys this summer in the Premier League? With the Summer Transfer season closed, we now have the answers.
The English summer transfer has come to a close. The summer 2019 transfer window for Premier League clubs opened on 16 May 2019 and closed at 17:00 BST on 8 August. Over 100 transfers took place in between with several transfer records being broken as they looked to bolster their side ahead of the new season. Among these buys, there were some that proved to be cheap in terms of the great upsides the clubs have potentially received in return.
Also read: Who are the 5 most expensive transfers this summer in the Premier League?
For this list, we will look at players who have or will potentially improve the side in the future and have come at a reasonable price. Players who are good and have definitely improved the team but have been vastly overpriced, such as Manchester United's Aaron Wan-Bissaka, will not be considered.
With that out, let us taka a look at who are the 5-best bargain-buys this summer in the Premier League.
Moise Kean (Juventus to Everton €32m)
Juventus have a lot of depth in squad this season. All of their positions are covered by a number of players. In such a scenario a young quick developing Moise Kean was never going to get enough game time. Therefore, a deal was worked out between Everton and Juventus over the future of the young Italian striker, which at the moment, is tied to the Merseyside club.
Everton will be delighted to get his signatures and will hope that he can help take them to Champions League. They will consider themselves lucky for getting him as cheap as they did. Juventus have a stacked squad and could not promise to feature the 19-year old. With his contract up next year, it was either taking a reduced fee or risking him leave on a free.
Ultimately, everyone involved has come out of this for the better and Everton fans will be excited at having made a significant bargain in the inflated market of today.
Kieran Tierney (Celtic to Arsenal €27m)
Arsenal's long term target this summer has finally been acquired. The Celtic born and raised Left back will now ply his trade at North London. Arsenal have long suffered because of their back four and looked to fix it this summer.
Tierney is a proven commodity in the Scottish league and has shown that he is more than capable at holding his own by breaking through into Celtic's first team at 17 and becoming a key player ever since. At just €27m, Tierney has come quite cheap for Arsenal, considering a more inexperienced full-back in Wan-Bissaka cost Manchester United over €50m.
Tierney has won every trophy he possibly could at Celtic and he will now look to do the same in the Premier League with Arsenal
Youri Tielemans (AS Monaco to Leicester City €43m)
Youri Tielemans is considered as one of the brightest young talents in the world. He is a very thinking footballer and is already very mature despite being just 22. Having impressed at Leicester City last season on loan, the Foxes decided to make the move permanent and signed him for a mere €43m. Peanuts, when you consider Tottenham's purchase of Tanguy N'dombele, a player of a similar mold, who went for over €60m.
Leicester may not be a top 6 club but they have lofty ambitions. They will hope that the young midfielder will guide them to desired results. Tielmans will play as their Box to box midfielder. Leicester however, will expect more from him and look forward to his ability kick a killer pass and the long-range drive.
Ryan Sessegnon (Fulham to Tottenham €27m)
Originally priced at double the value, Tottenham have purchased Ryan Sessegnon for €27m. With his contract coming to a close, Fulham had no choice but to sell. The incredibly versatile teenager can play both as a left back and a left winger.
Sessegnon is a quality addition who may not impact Tottenham's future today. However, with Mauricio Pochettino at the helm, it is very likely that one day he will become one of, if not, the best player in the Premier League.
Tottenham fans realise what this means for the club and are delighted at the signing. However, fans would have buzzed more had the purchase been made a year earlier. The signing of Tanguy Ndombele and the pursuit of more high-profile names meant that the club were looking at more pressing possible transfers. As a result, the 19-year old was mostly overlooked. That doesn't change the fact though, that Sessegnon is an incredible prospect for the future.
Andre Gomes (Barcelona to Everton €24m)
Andre Gomes joined Barcelona as one of the most exciting young talents in the world. However, he failed to settle in the team and was sent out to Everton on loan last season. It was at Mersey side that he calmed his nerves and began to look like he had regained his composure.
At 26, he is very close to his peak and should be at his best very soon. Whether that is true or not, Everton seem to believe it is. Which is why they made the loan deal permanent and sealed Andre Gomes' future at Everton for €24m. An absolute steal for a player like him.
Gomes' role at Everton is to make the pass that leads to an assist. At his best, he is a free roaming mid-fielder who is adept at finding gaps. With Everton hoping to break the stronghold of the top 6 teams in the Premier League, Andre Gomes will have a  huge role to play.
And this were the 5-best bargain-buys this summer in the Premier League
Click here for more football news
---