"I'm not trying to move to Hollywood the way Cena, Batista did" – Randy Orton accuses John Cena and Dave Batista of using WWE "as a jumping board" for Hollywood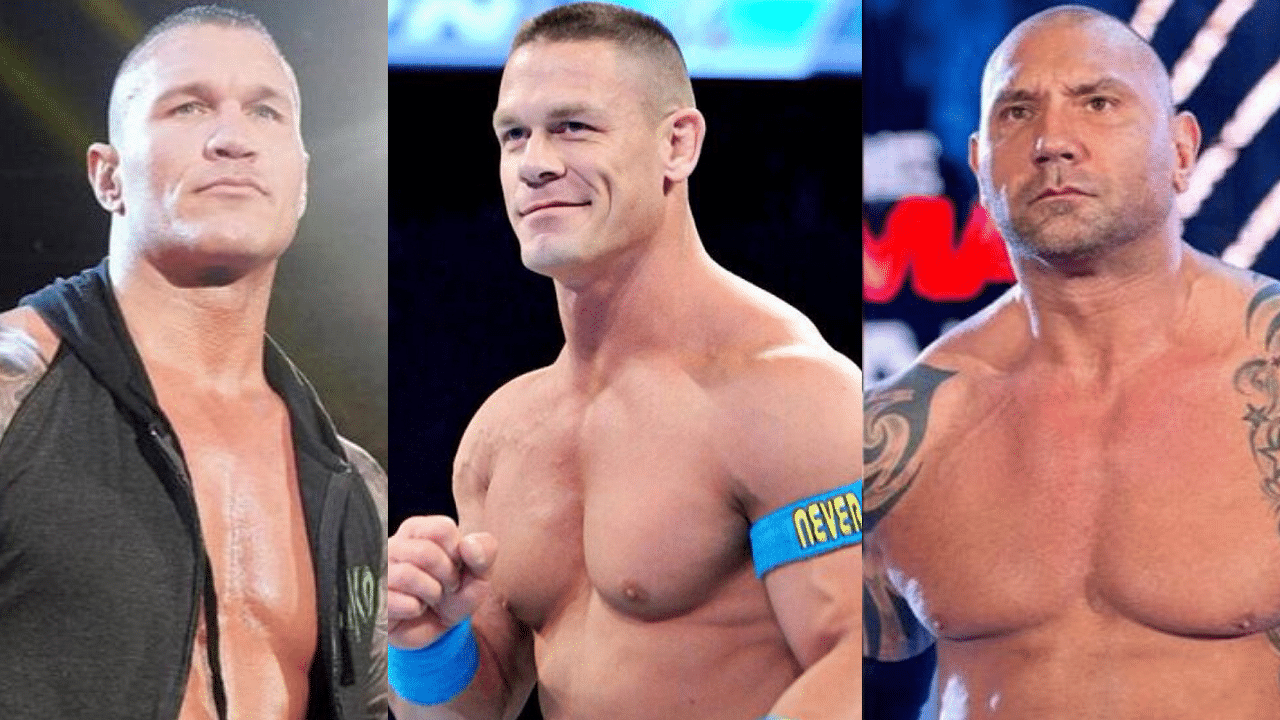 Randy Orton accuses John Cena and Dave Batista of using WWE "as a jumping board" for Hollywood. The Viper sees himself as "being WWE for life."
Randy Orton is a 3rd generation wrestler. He was born into the business and wants to remain in it just like Ric Flair does. Sure he likes movies, but he's a WWE lifer and does not see the promotion as a springboard to Hollywood unlike a couple of Wrestlers.
Also read: The Young Bucks address rumors of a rift between AEW Executive Vice Presidents
While speaking on The Kurt Angle Show, Orton talked Hollywood. He discussed the reasons why, despite loving movies,  he chose to remain at WWE unlike former Wrestlers John Cena and Dave Batista, both of whom are currently pursuing careers in Hollywood.
Randy Orton accuses John Cena and Dave Batista of using WWE "as a jumping board" for Hollywood
"I kind of see myself being WWE for life. I don't know why I'd go anywhere else, who knows what the future holds. Although I love movies, I love sending in auditions almost monthly, I don't think acting is my passion, I'm not trying to move to Hollywood or move to New York and be a full time actor.
"The way Cena did it, the way Batista did it is they used WWE as a jumping board to go into Hollywood. I think I'm happy with my place in the WWE right now, the money's good, the talents good, the locker room is great, I have a good relationship with all the people in charge and I don't see why I'd change that. I only see all of those different variables getting better over the coming years."
"Although being the next Marvel superhero would be really awesome, the work that would go into that and the amount of time that I would have to take away from the WWE, I don't know that there's a price tag that you could put on that that would make it worth it for me to step away from what I love so much for so long, that being first and foremost my wife and family but also WWE. I like showing up each week."
H/T Wrestling Inc.
Click here for more Wrestling News
---