Vince McMahon Seemingly Said "F**k em" After Learning About The Fans' Distaste For Kurt Angle's Final Match At WrestleMania 35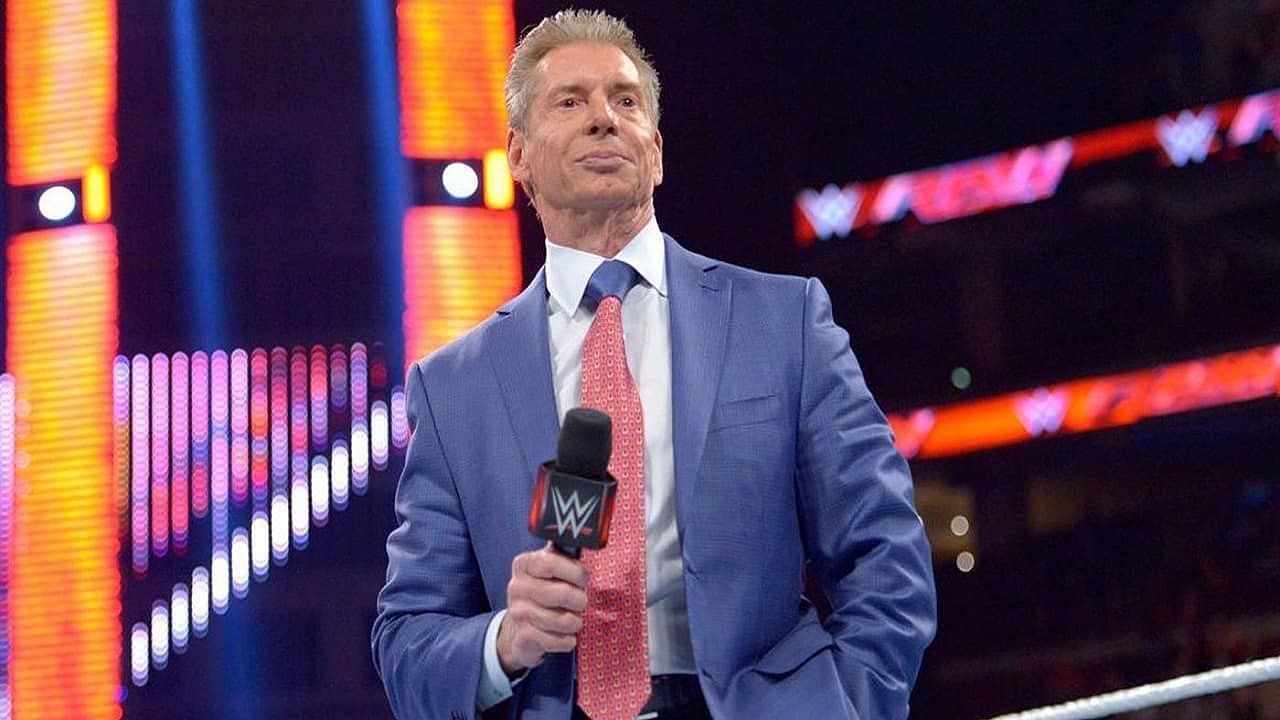 WWE Universe was displeased with Kurt Angle's retirement match at WrestleMania 35. The then-head of Creative, Vince McMahon, was reportedly aware that fans detested the match but simply did not care. In 2019, Kurt Angle faced Baron Corbin in his farewell match in a losing effort. Although the Olympic Hero delivered a good set of German Suplexes to Corbin, he got dominated most of the match. The fact that the Hall of Famer faced Baron Corbin instead of John Cena, did not sit well with the fans. 
Corbin received a lot of hate from the fans right from his introduction. During the closing moments of the match, Angle made his way atop the turnbuckle and executed the moon sault but found nobody home. WrestleMania's favorite son, Corbin, took advantage and hit Angle with the End of Days to pick up the win. 
Vince McMahon seemingly said "f**k em" when he learned that fans hated Kurt Angle's final match
Taking to Twitter, former WWE writer, Dave Schilling, revealed Vince McMahon's offhand remark after learning that the fans were furious about Kurt Angle's lackluster final match.
According to Schilling, when it was brought up in the production meeting that the fans hated the idea of Kurt Angle facing Baron Corbin instead of John Cena, Vince McMahon laughed hard and said- "f**k 'em". 
Oh no it's Kurt Angle Vs Baron Corbin. When it was mentioned in a production meeting that the fans hated the idea of this match, Vince laughed so hard and said "fuck em."

— Dave Schilling (@dave_schilling) March 16, 2023
The match was undoubtedly one of the worst-received matches in WWE history that lasted around six minutes. Fans wanted the wrestling legend to wrestle his final match with John Cena, who was unquestionably a much more worthy opponent.
The real reason why Vince McMahon had Baron Corbin end Kurt Angle's career was due to their ongoing storyline. 
Kurt Angle recalls pitching John Cena to Vince McMahon as his opponent for WrestleMania 35
Speaking on A2theK Wrestling Show, the WWE legend revealed that he requested Vince McMahon to replace Baron Corbin with John Cena for his final match.
However, Corbin was involved in a feud with Angle at the time. When Kurt Angle became the Raw GM, Corbin rocked Kurt's boat on every episode of Raw. This led to their match at the Grandest Stage. Hence, Vince refused to grant Kurt a final match with John Cena and instructed him to complete the program with Baron Corbin. 
Kurt Angle explains why John Cena is the greatest WWE superstar of all time 🤝 pic.twitter.com/7Azu0q5MhU

— WrestlingWorldCC (@WrestlingWCC) October 13, 2022
"I called Vince, and I said, 'Listen, no disrespect to Baron. I love the kid, I think he's talented as heck, but I'd really love to wrestle John Cena' … Vince said, 'You know what? No, because you're doing a program with Baron Corbin. You have to finish this program."
Click here for more wrestling news.
---
Share this article