Watch: Brad Pitt Had a Hilarious Response to Being Asked if He Wanted to Perform in a WWE Ring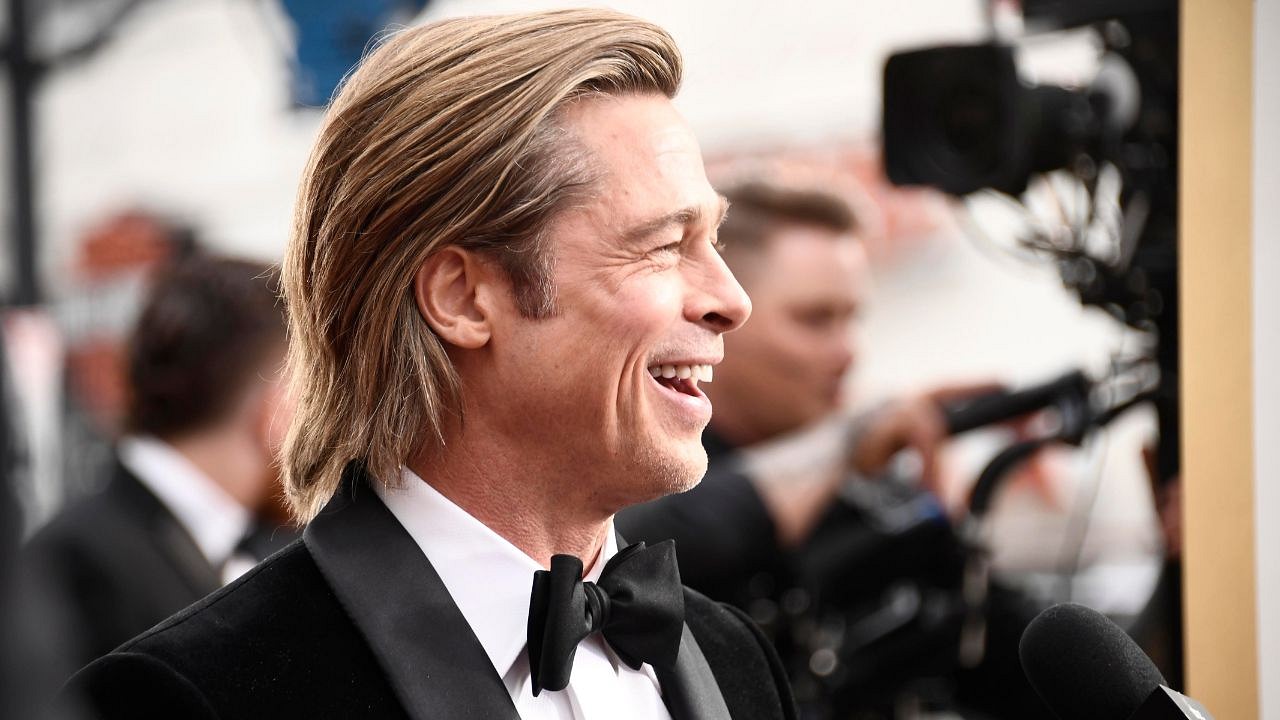 Over the years, fans have seen many names from Hollywood making an appearance on WWE TV. Ask them if they want to see Brad Pitt in WWE, and the answer will definitely be Hell Yes. The 59-year-old actor is well-known for his diverse roles on the silver screen including action. What if he enters the squared circle as a wrestler? Well, the Hollywood megastar was indeed presented with that offer once.
A few years ago, Brad Pitt was a special guest on a WWE show with Cathy Kelley. He was there to promote his upcoming Sci-Fi movie Ad Astra. On the show, the Hollywood megastar opened up about a lot of things including the idea of entering the WWE ring in WWE.
Brad Pitt said "Hell No" when asked about stepping into the WWE ring
During the conversation, Cathy Kelley asked Brad Pitt if he will ever make an appearance at a WWE event. The Hollywood megastar seemed okay with the idea as he immediately said yes. He was, in fact, open to appearing at a WWE show that would take place in Los Angeles.
However, when asked if he would like to be a manager or perform in the WWE ring, Brad Pitt took a hilarious U-turn. "Hell No", he said, as he found it funny imagining himself in the ring. Though, he was happy to be in the front row and watch matches as a spectator.
Well, Brad Pitt may not be willing to step into the WWE ring, but a few actors have enjoyed that in the past.
Names like Mr. T, Arnold Schwarzenegger, and Hugh Jackman have performed in the WWE ring
Over the years, fans have seen many WWE superstars jumping to Hollywood and becoming successful actors. There were also a few moments when silver screen stars appeared on WWE TV. In fact, the headliner of the first-ever WrestleMania featured a big name from Hollywood.
At WrestleMania 1, Hulk Hogan teamed up with Mr. T to defeat "Mr. Wonderful" Paul Orndorff and "Rowdy" Piper in the main event. The "The A-Team" star also appeared at WrestleMania 2 and was inducted into the WWE Hall of Fame in 2014.
Day 1 of posting an iconic picture from each Wrestlemania until the 39th edition begins.

Here's Mr T in the first ever Mania main event with Roddy Piper on his shoulders. pic.twitter.com/qUdjC5rHCz

— Alex ☝🏼 (@AJG424) February 22, 2023
Arnold Schwarzenegger has also made a couple of appearances on WWE TV. In 1999, he appeared on SmackDown where fans witnessed physical action between him and Triple H. The renowned bodybuilder/movie superstar also appeared on RAW in 2014 and became a WWE Hall of Famer a year later.
WWE fans also saw "The Wolverine" star Hugh Jackman appearing on Monday Night RAW in 2011. The famous actor stood in the corner of Zack Ryder while he face then-US Champion Dolph Ziggler. In 2015, Jackman made his return and was featured in a hilarious segment with Dolph Ziggler and Damien Sandow.
For More Wrestling News, Click Here.
---
Share this article