Why Does John Cena Wear Dog Tags as a Part of His WWE Attire?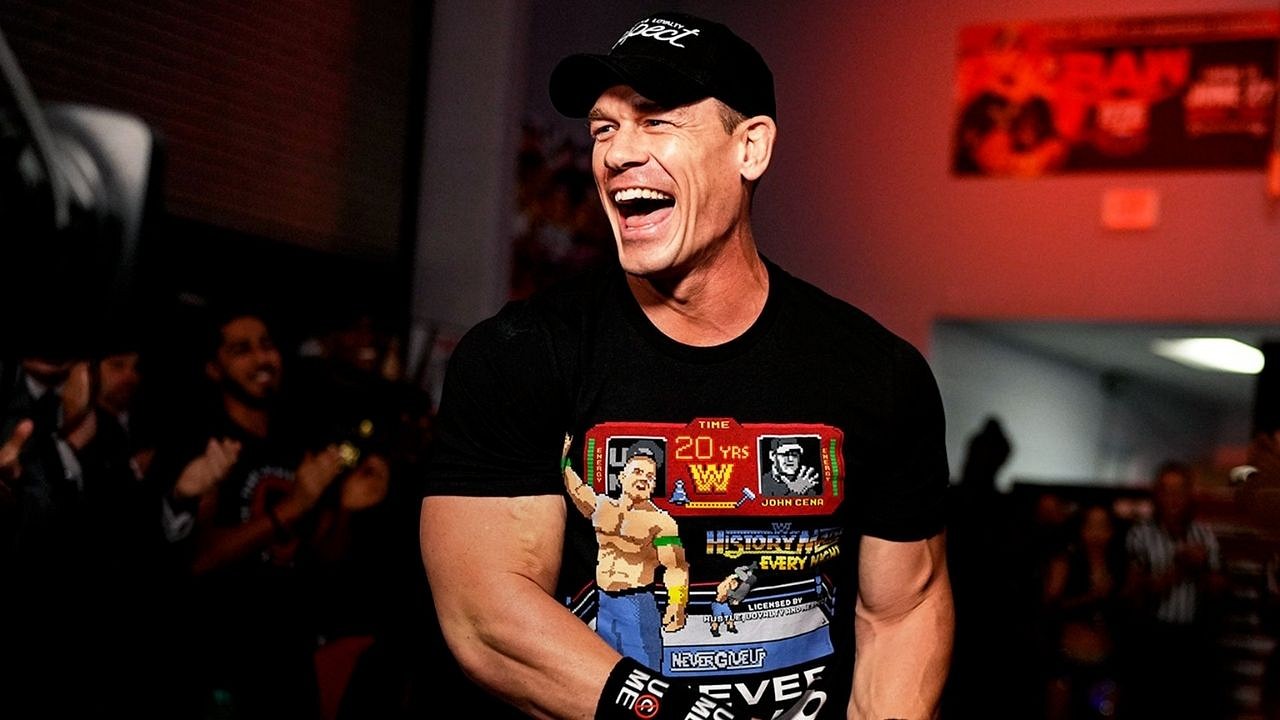 Although pro wrestlers need just a tight-fitting singlet to do their job, many of them enter the ring wearing special outfits. And if you talk about the best in-ring gear in WWE history, "The Cenation Leader" John Cena will be among the top ones. Sporting a cap, T-shirt, a few arm bands, and a denim cut-off, no WWE fan can forget the 16-time WWE champion entering the ring. Not to forget the dog tags John Cena wear while making his entrance.
In one of his past interviews, Cena revealed the reason why he used a cap, T-shirt, and Denim Cut-off as his in-ring gear. The Cenation Leader stated his signature style fits well with his wannabe rapper character. However, why does John Cena sport those dog tags?
Using Dog Tags in his in-ring gear serves a very deeper meaning to John Cena
A lot might think John Cena wears Dog Tags for fashion, but that's not the real reason. The Cenation Leader started using the military-linked thing while filming The Marine with WWE Films. Since then, they became a key part of his in-ring attire.
John Cena takes his dog tags very seriously, as it is a salute to the military. In one of his interviews with WWE.com, the 16-time champ stated he learned the real value of those tags after doing military appreciation events in Iraq and training at Paris Island.
During the interview, John Cena also revealed that for him, his dog tags have a "very personal" reason. However, he did not elaborate on how deeper. Though he did reveal that everyone whose special including his family members on the dog tag.
Well, if you were unaware, now you know the reason why Cena has dog tags in his in-ring gear.
The WWE-icon-turned-Hollywood megastar is rumored to wrestle Logan Paul at WrestleMania 39
With WrestleMania 39 around the corner, the rumors of Cena making an appearance are also swirling around. In fact, reports claim the 16-time world champion might either face Austin Theory or Logan Paul at the Show of Shows. Though, his recent social media post has made many believe he will be up against the latter.
 

View this post on Instagram

 
Nevertheless, since moving to Hollywood, fans rarely see Cena performing in the WWE ring. Though, he made an occasional appearance on the 30 December SmackDown episode. The Cenation Leader joined hands with KO and defeated Roman Reigns and Sami Zayn in a tag team match. Anyway, if he does appear at WrestleMania 39, fans will see him entering the ring in his vintage dog tags.
For More Wrestling News, Click Here.
---