Dax Shepard Discusses What Makes Carlos Sainz a Great F1 Driver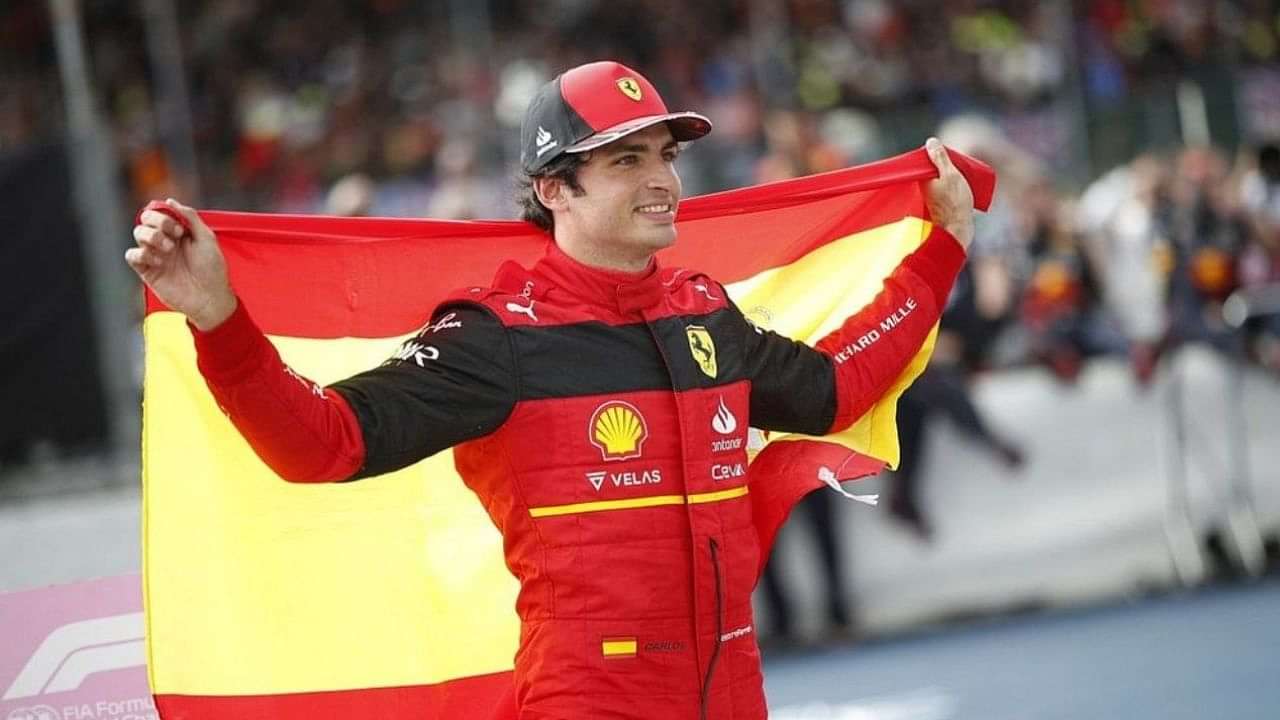 Carlos Sainz joined Ferrari in 2021 and has divided a lot of opinions since making his way into the Scuderia. In his first season, he finished ahead of teammate Charles Leclerc, who is considered to be Ferrari's golden boy, but struggled immensely behind him the very next year. Now in his third year with the team, big things are expected from the Spanish driver.
In the very first episode of the Eff One podcast, Hollywood star Dax Shepard talks about the opening race of the 2023 F1 season alongside other experts in Jethro Bovingdon, Charlie Curtis, and Matthew Collins. One of the things they talk about is Ferrari's 2023 expectations and the Leclerc-Sainz partnership.
Loading embed tweet https://twitter.com/Carlossainz55/status/1470075123348787203?ref_src=twsrc%5Etfw
Shepard talks about how everyone in F1 admires Leclerc, and jokingly suggested that the Monegasque's good looks is the main reason why. Soon, their focus shifts to Sainz and they discuss how he great an individual the 28-year-old actually is.
Also read: "Wouldn't Have Been Allowed to Wear a Mullet": Valtteri Bottas on How Mercedes Never Allowed Him to Be Himself
What makes Carlos Sainz a great for Ferrari?
2022 was a year of mixed emotions for Sainz. He experienced his highest high to date in F1 after winning the British GP in Silverstone, but also experienced some of his lowest lows. This is because he was driving a race-winning car for the first time in his career, and it took him a lot of time to find consistency behind the wheel of the F1-75.
There was a time in 2022 when things were not going Sainz's way. He suffered back-to-back DNF's in Australia and Imola, and the pressure was mounting on him. However, according to the guests in the podcast, Sainz did not let that affect his behavior or confidence.
One of the hosts spoke about how he was in Fiorano during a Ferrari test during Sainz's rough patch, and the Madrid-born driver greeted him with open arms and took him for a ride around the Maranello-based outfit's private circuit.
He recalls how Sainz was driving the car so smoothly around the track, that it was tough to realize that he was going through a tough patch in the actual F1 races. According to Shepard and co., this is what makes Sainz a great F1 driver.
Also read: Lewis Hamilton Reveals How Everyone at Mercedes Hated Their Silver Livery in 2022
Is Sainz calm and composed while driving an F1 car?
Driving an F1 car for hours around a circuit requires an especially high level of focus and concentration from the drivers. However, some drivers appear to be calmer under pressure than their counterparts and according to Shepard, Sainz is one of them.
In a ride-along with the former McLaren driver around Fiorano, one of the guests noticed how Carlos Sainz was very casual behind the wheel of a car while driving at high speeds. On the other hand, he also added that the Spaniard was very busy at the same time. This showed that he could be casual while behind the wheel of a car, but also have his full focus set on driving as fast as possible.
Loading embed tweet https://twitter.com/l4ndonor/status/1596936329660891136?ref_src=twsrc%5Etfw
Sainz finished P4 in the opening race of the 2023 season, but will be hoping for a much better performance from his himself and the entire team when they take to the track again next week for the Saudi Arabian GP.
---