Max Verstappen Spots Unlikely Threat to His Championship Dominance Despite Superior Powers in Play for the Title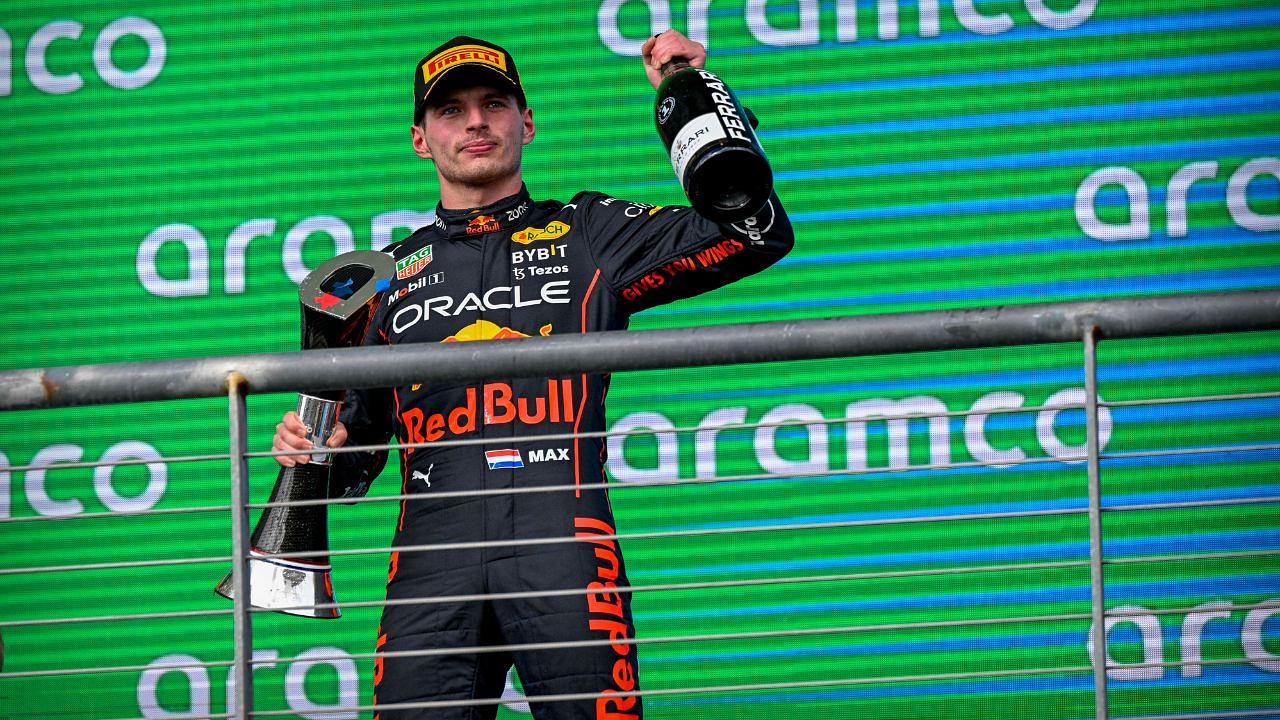 Max Verstappen has recently opened up on the man who could threaten his championship dominance in the upcoming days. No, it's not Charles Leclerc, Lando Norris, or even the veteran Lewis Hamilton. He is none other than the young Mercedes driver George Russell.
As per Racingnews365, Verstappen said that the Mercedes driver has the potential to be the next world champion. He also said that he is quick and doesn't need a lot of laps to bring out a fine lap time. Being fast came naturally to him, and he could jump straightaway, and battle up front, believes the 25-year-old pilot.
The Dutch star also said he is familiar with Russell from their karting days. The duo raced against each other and are from the generation of Norris and Leclerc, who all grew up together.
Admittedly, Russell seemed to have impressed the Dutchman to a great extent. He believes he has the potential to be a world champion. Why not when the Briton was the only Mercedes driver to pick up the win for them last year after impressively passing Verstappen?
Verstappen hails the Mercedes driver
While Russell was not a match to the Dutchman in 2022, he has shown his capabilities in Brazillian GP. Clinching his first-ever win, the British driver received huge accolades from fellow drivers and experts for his brilliant drive at Sao Paulo.
Even though the Red Bull star didn't spend much time with his Mercedes counterpart, that didn't stop him from hailing Russell as a fantastic driver. But the duo might be spotted together in the coming days as the Silver Arrows star moved to Monaco recently.
Also Read: Max Verstappen Down With Illness; Would Not Make It to Jeddah on Time
Despite Russell's chances, Verstappen is still a favorite for the crown
In spite of the fact that Max Verstappen believes George Russell has the potential to be the next world champion, the Red Bull driver still remains the hot favorite for the 2023 crown. Given how he started off his season in Bahrain, it'll be a shock if the 25-year-old pilot fails to defend his title.
Thanks to an incredible challenger by Adrian Newey and co. the former Toro Rosso youngster is a step ahead of every other driver for now. However, the Red Bull hierarchy is slightly skeptical about their apparent dominance.
Amidst the wind tunnel penalty, which has decreased their overall base allotted time by 25%, Red Bull believes other teams will eventually catch up in the following rounds of the season. Thus, they aim to amass as many points before that takes place.
Also Read: Max Verstappen Given a Big "F*ck Yourself" By Red Bull F1 Fan
---