Ghost of Your Love Hogwarts Legacy: How to solve the treasure map puzzle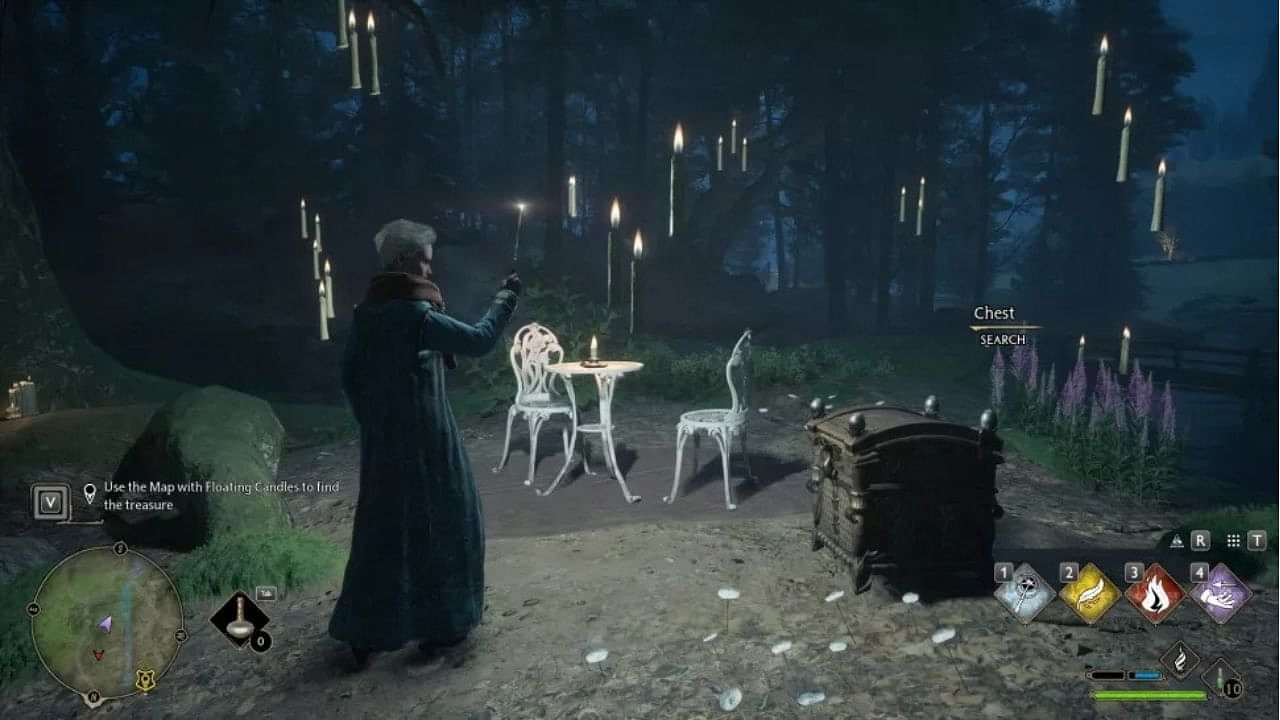 Hogwarts Legacy is full of puzzles that challenge its players and one such puzzle is the Ghost of your love Hogwarts Legacy puzzle. It is the first puzzle whose main aim is to find various kinds of loot. It starts at the Forbidden Forest but is not easy to solve. Once players arrive at the forest's entry, the struggle is to find the next possible step as it is not made immediately apparent. Here is a guide on how to solve the Ghost of Your Love Hogwarts Legacy treasure map puzzle.
Also read: FIFA 23 Title Update 8 fixes Referee clothing bug: Feb 21, 2023 patch notes
Map with Floating Candles solved
This map puzzle starts after players have met Natty in Lower Hogsfield. Players have to complete the Merlin Trial with Nora Treadwell. After it is completed, players unlock quests that are assigned to them based on their house:
The Hunt for the Missing Pages for Gryffindor
Scrope's Last Hope for Slytherin
Ollivander's Heirloom for Ravenclaw
Prisoners of Love for Hufflepuff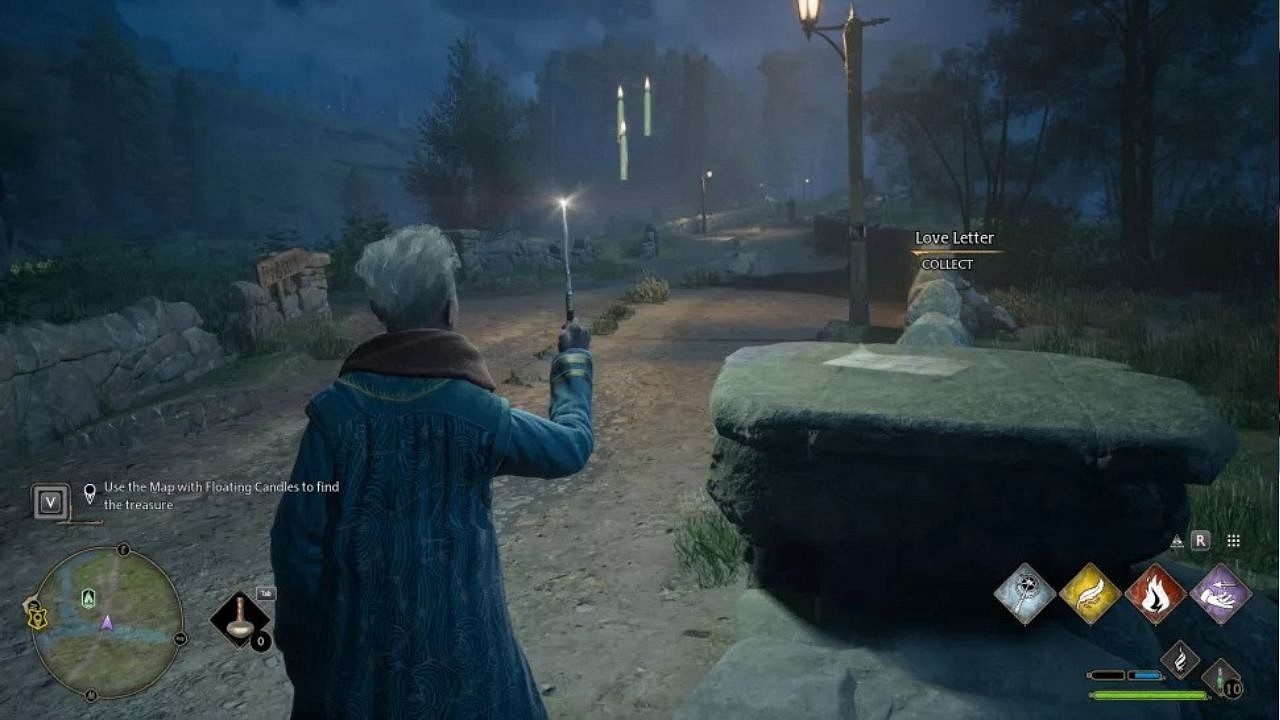 Each quest is a little different from the other, but all of them have the same end result: Meeting the Ghost of Richard Jackdaw. The beginning of his quest takes you right in front of his Tomb in the Forbidden Forest.
While players are trying to find the answer to their individual quests, they come face to face with the Map with Floating Candles. To start the Ghost of your love quest, players have to pick the map and just walk in the Forbidden Forest for a while to find the solution.
Also Read: Genshin Impact 3.5 Preview: New characters, Archon Quest, and Windblume Festival details
How to solve the Ghost of Your Love Hogwarts Legacy treasure map?
After finding the map of Floating Candles, players have to travel toward the Forbidden Forest Floo Flame and change the time from day to night by exploring the map menu. Players will then spot a small bridge and find a love letter on the side. The game then takes players to two students who have made it into the forest to have a romantic dinner.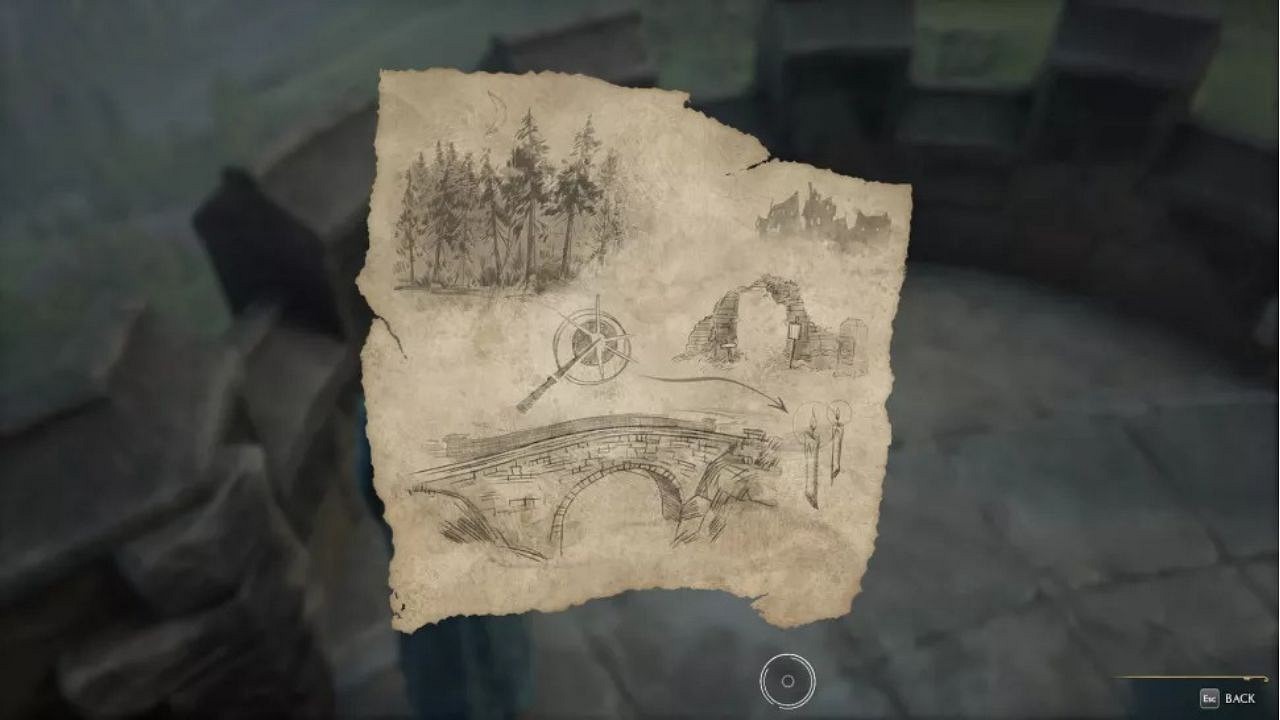 Now, to summon the floating candles, players will have to use the Lumos spell. The letter will help players do that. Once you have caught the candles' attention, that is where the second part of the quest starts. Players have to follow the candles but not for too long. The lit-up floating candles are easy to find and players will be able to locate the chest that has the loot they need.
This whole process takes players closer to Jackdaw's tomb and they can resume their main quest.
Also read: When is ESL Pro League Season 17 starting? Day one schedule, teams participating, and prize pool
---