GTA Online offering 5 free clothing items till March 29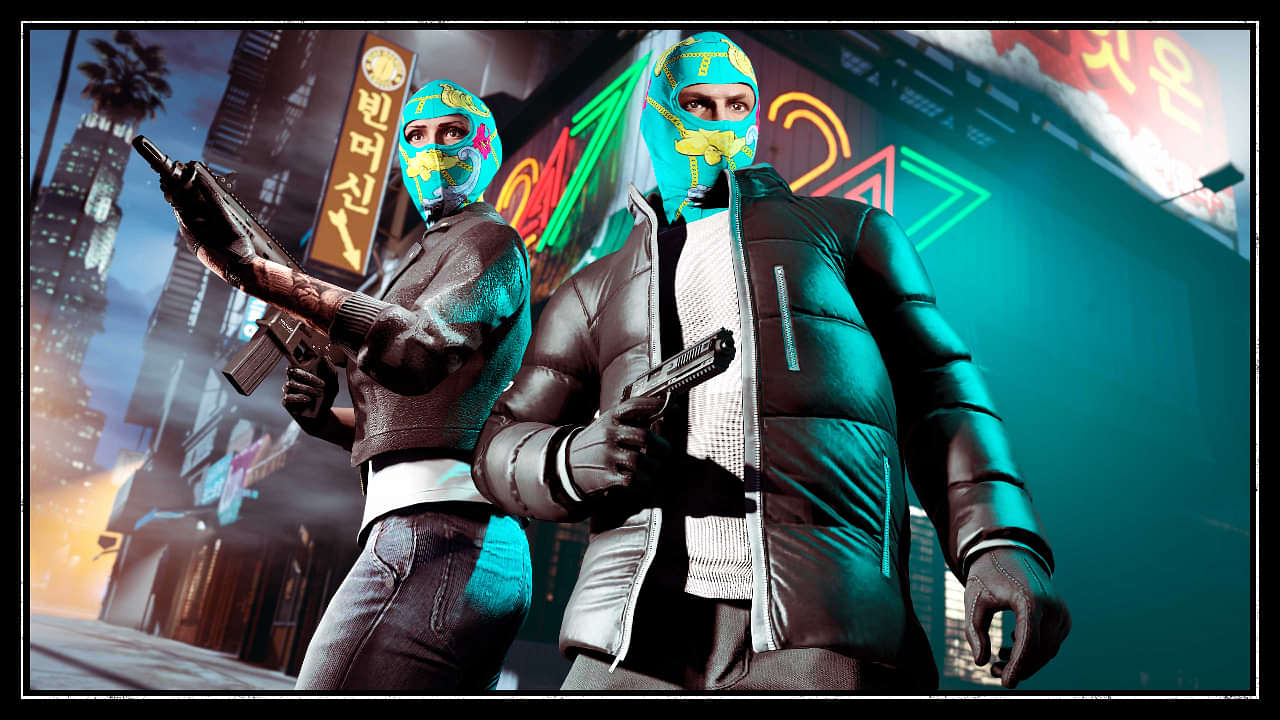 With the final part of the Los Santos Drug Wars DLC now out, GTA Online players are being incentivized to play the new content. Rockstar Games has set specific challenges this week, prompting players to play the DLC for exclusive limited-time cosmetic rewards. These objectives range from resupplying the Acid Lab to completing story missions. Here's a list of all rewards.
How to get five free cosmetics in GTA Online this week
Loading embed tweet https://twitter.com/RockstarGames/status/1638903460103094272?ref_src=twsrc%5Etfw

Here are all the rewards and unlock conditions:
Complete The Last Dose mission This is an Intervention to get the Floral Güffy Pool Sliders.
Resupply your Acid Lab and complete a Sell Mission to get the Black Enema Flourish Ski mask.
Raid a Stash House to receive the Teal Enema Flourish Ski mask.
Finish all The Last Dose missions to get the Lime Leopard Slab cap and Canvas Shoes.
Those eyeing the items must complete all objectives by March 29, 2023. All rewards will be sent to players' wardrobes within ten days of completion.
Fresh bonuses for Los Santos Drug Wars businesses
This week, Street Dealers and Stash Houses are offering 2x GTA $ and RP this week. Additionally, Rockstar has even applied a 2x multiplier on all the rewards from First Dose and Last Dose missions. Taxi Work, which was introduced last month, is also pumping out 2x cash for those inclined.
Those who resupply their Acid Lab before March 29 will received double the supplies for the same price. Acid production speed has been doubled as well, allowing players to push twice as much product in half the time. Unfortunately, no new vehicle was added this week, but players can unlock a $3 million hypercar for free by completing the First and Last Dose missions.
For the full list of updates this week, check out the full GTA Online weekly update breakdown here.
---