"I prefer being there for my girlfriend QTCinderella", Ludwig Responds on why he was late to make Mogul Mail video amid Atrioc's deepfake controversy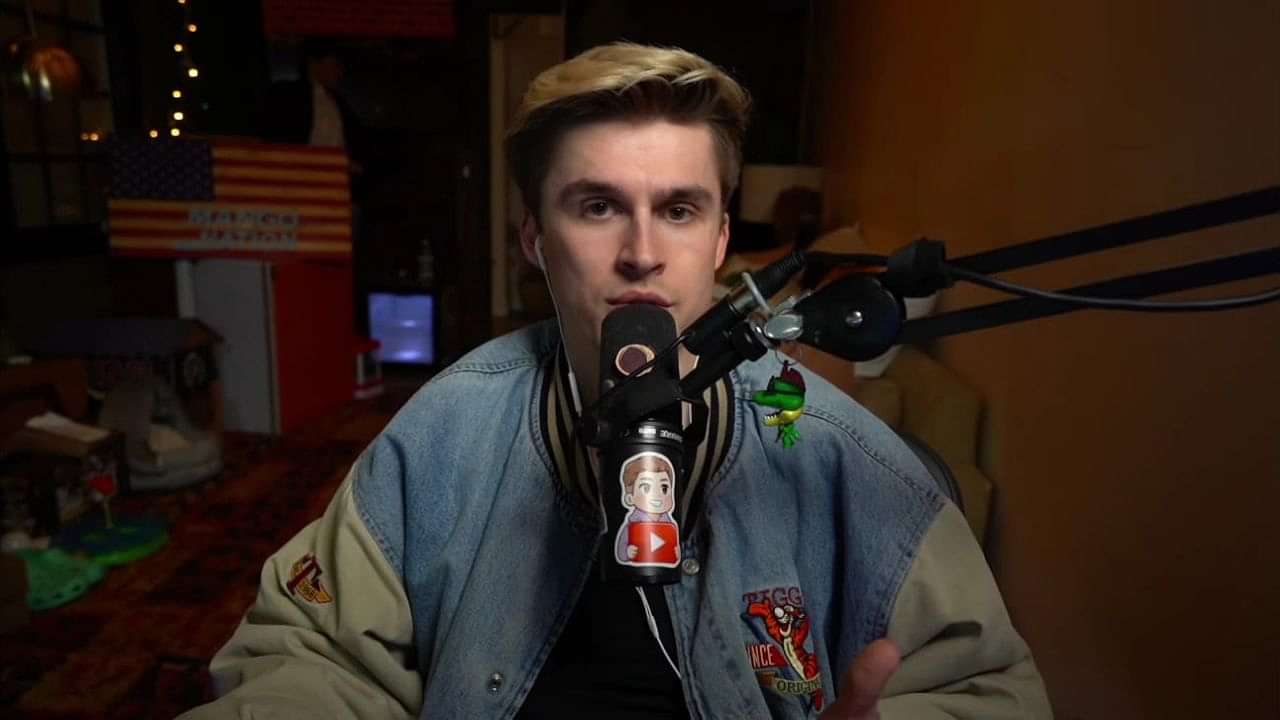 After the Atrioc controversy, QTCinderella's boyfriend Ludwig has broken his silence. In a video uploaded on YouTube titled "Atrioc", one of the biggest YouTube streamer addressed the Atrioc controversy. Moreover, he also gave the reason why he took time to upload the Mogul Mail video.
He started the video by saying that he was getting a lot of DMs for being late, but stressed that he did what had to be done.
Also Read: "Your favorite content creators are weirder than you think": Fans recall comments passed by Ludwig after Atrioc issues apology on watching deepfake videos
 Ludwig responds to why Mogul Mail came in late and on Atrioc's Deepfake Videos
In the video, Ludwig began addressing why he is making and uploading this video 48 hours after the whole controversy took place. He very plainly responded by saying:
"I prioritized being a boyfriend to my girlfriend, who's had a very past couple of days."
For the unversed, Atrioc, who happens to be friends with Ludwig, was caught on a deepfake p**n website that had videos of Twitch streamers– QTCinderella, Pokimane, and Maya Higa.
Ludwig explained the situation in his own words and said:
"Atrioc, one of my friends was revealed on stream alt-tabbing which exposed that he paid for a deep fake porn website of streamers, of his co-workers, of pretty much every woman you can think of on Twitch or YouTube. My girlfriend included.
"Now, he did say in his apology that you know it was a video of someone he didn't know in real life. But I don't think the nuance matters."
QTCinderella breaks down on stream after Artioc deepfake controversy
Loading embed tweet https://twitter.com/qtcinderella/status/1620142227250094080?ref_src=twsrc%5Etfw
After the situation started spiraling, QTCinderella went live on Twitch. In addition to that, she was crying because people were sending her morphed photos from the deepfake p**r website.
During the live stream, the streamer, already in a lot of pain, addressed what was happening. She blamed everyone was escalating a sensitive matter. She broke down, saying she was in immense pain and wanted people to see what the pain looked like.
QTCinderella continued by saying that if women aren't selling themselves selling or benefitting from the situation it becomes a different thing. Men who see women as objects are the problem. Her tweets also suggest that she has been struggling immensely with the situation.
Loading embed tweet https://twitter.com/qtcinderella/status/1620264657926885380?ref_src=twsrc%5Etfw
A lot of people waited for Ludwig to address the situation. Since the controversy, Atrioc has apologized. Read all about his apology here.
Also Read: Adin Ross gets shocked after seeing his name appear in xQc-Adept's divorce documents, reacts
---