xQc invites Amouranth on live stream, asks whether guys and girls can be friends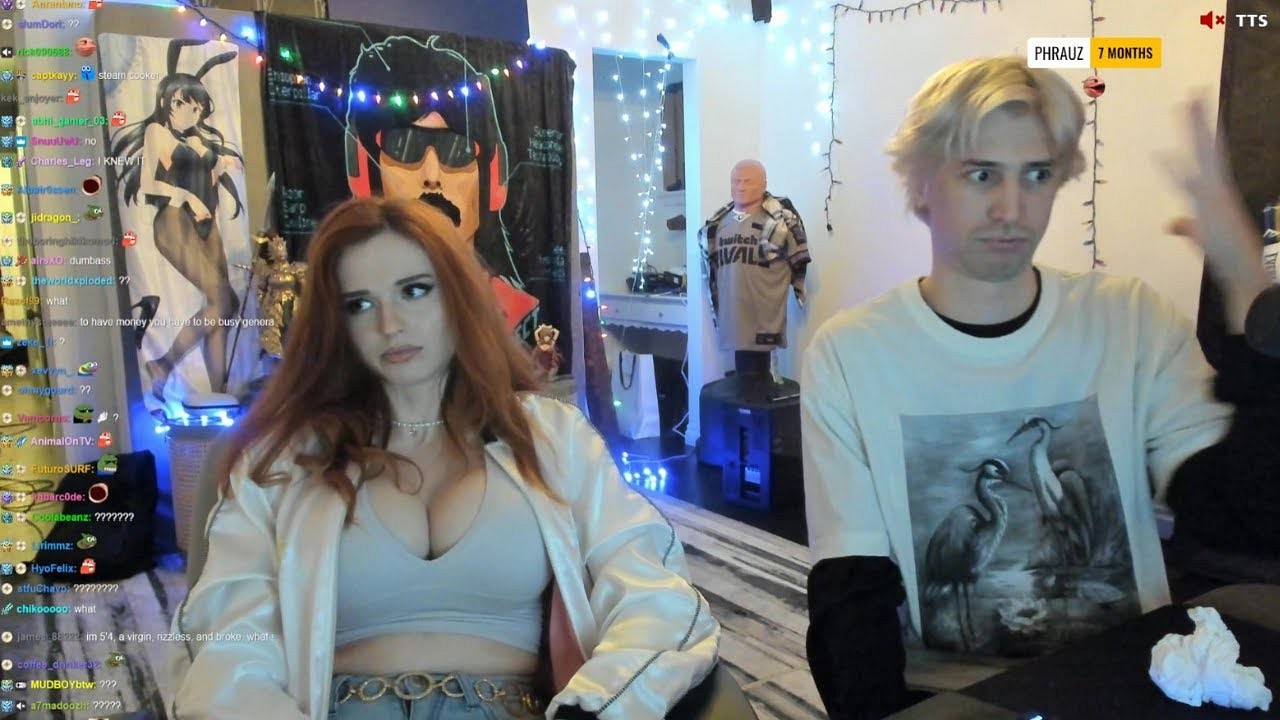 Twitch streamer, Felix 'xQc' Lengyel, has been shipped with ASMR streamer, Amouranth, for a long time. Fans truly enjoy live streams where they see both streamers interact with each other. In one such recent stream, xQc and Amouranth were seen together discussing a lot of things including, music, life, and relationships.
Also Read:  The Finals Beta Key: How Can you Play the Newest FPS Sensation?
The much-awaited xQc and Amouranth interview
During one of Amouranth's streams, xQc "won" an interview with the content creator. Adding to that, the two times that the streamers have met in the past, the internet could not stop talking about it for weeks.
The first time, the two sat together and talked about a host of topics. The other one got even better, it had them both enjoying a bunch of hot wings. Per usual, both podcasts had huge concurrent viewership numbers. Following that, clips of spicy and intense conversations made runs on the internet for long.
The yes and no answer
During the recent podcast, while discussing relationships, xQc asked Amouranth whether she thinks boys and girls can be friends. This also turned into one of xQc's famous "fumble" moments, where he messed up the conversation even before it began.
X has a history of fumbling around Amouranth, owing to the little crush he claims to have on her. But he asked, "can girls and guys be friends?" Amouranth responded to the question saying: "I think yes and no."
She continued: "I think that if a girl is attractive, a guy will probably always try to shoot his shot. But I think they can be friends if she's not interested, and she's still chill enough where he's like, okay I still enjoy this person as a friend. But he's not going to be like as like buddy-buddy with her per se unless he's still trying it hopelessly."
While this may not be the interview that xQc won, since it was not addressed, it was still a fun one. Fans of both streamers enjoyed it thoroughly and look forward to more collaborations from the duo.
Also read: Resident Evil 4 Remake pre-order bonuses, editions, and PC requirements listed
---
Share this article