Mesut Ozil and Sead Kolasinac: More details emerge from the robbery incident involving the Arsenal duo.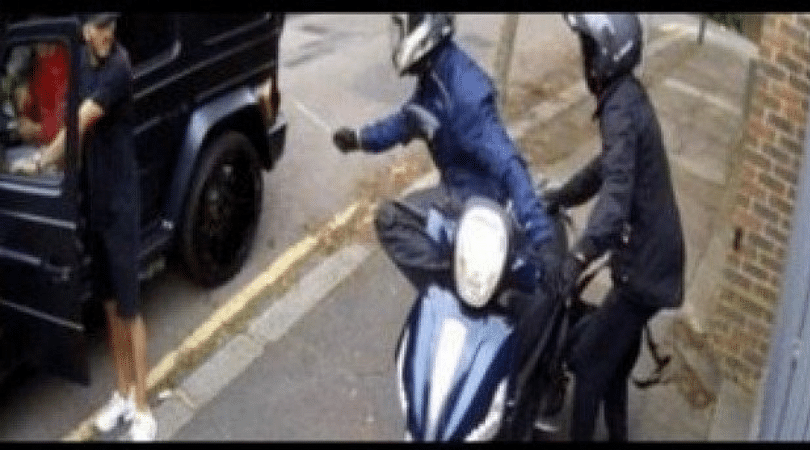 Mesut Ozil and Sead Kolasinac: More details emerge from the horrific robbery incident involving the Arsenal duo who luckily came out unscathed.
Arsenal duo, Mesut Ozil and Sead Kolasinac found themselves in the middle of a dreadful robbery attempt. Videos of the incident have since spread on social media. Kolasinac was praised by all quarters for his heroics. The Bosnian had bravely confronted the knife wielding thieves bare handed while Ozil remained in the car with his wife Amine.
Loading embed tweet https://twitter.com/JustToonIt_/status/1154577963863511040?ref_src=twsrc%5Etfw
Also read: Watch Lionel Messi play 'piggy in the middle' with his dog and children
Loading embed tweet https://twitter.com/piersmorgan/status/1154474868252897280?ref_src=twsrc%5Etfw
Both the players are yet to comment on the situation. However, more details surrounding the situation have emerged by way of Sky News. They have written that eye witnesses reports describe Ozil as looking 'absolutely terrified' during the robbery.
Duo stalked and pursued
The British news organisation claim that the thieves approached the players outside Kolasinac's house. Mesut Ozil and Sead Kolasinac were driving along Golders Green Road when the thieves began stalking them. Ozil's wife Amine was also reportedly in the car."
The robbers attempted to smash the windows with stones and a brick they had kept in a rucksack after Ozil finally pulled his black Mercedes G-Class 4×4 to a stop. Ozil then left the gold-trimmed vehicle in the middle of the road and ducked into a Turkish restaurant called Likya. Waiters and chefs came to his aid and chased the knife wielding moped robbers away who were reportedly attempting to steal a watch.
Yasmin Tahsiner, joint owner of Likya, told Sky News that Ozil and Kolasinac are regular customers at their restaurant – and said they had been pursued by the two unidentified individuals for "10 to 15 minutes".
"They asked him [Kolasinac] straight away 'give me your watch'. Then when they tried to attack him, he tried to go inside the car" she added.
"From the other door, the attacker tried to go inside of the car as well. When Ozil drove the car, they chased them with the motorbike for 15 minutes."
She said, Ozil called her business partner and asked them call the police.
Ozil and Kolasinac fine
An Arsenal Spokesperson confirmed the incident and assured that both players were fine.
https://twitter.com/seadk6/status/1154708968033411073
While A Scotland Yard spokesperson gave a little more insight in to the horrific episode:
"Police were called to Platts Lane, NW3, shortly before 5 pm on Thursday July 25 to reports of an attempted robbery.
"It was reported that suspects on motorbikes had attempted to rob a man who was driving a car.
"The driver, along with his passenger, managed to get away unharmed and travelled to a restaurant in Golders Green, where they were spoken to by officers. There have been no arrests. Enquiries continue."
Click here for more football news
---