Mesut Ozil big ups Ranveer Singh, DESTROYS the pundits who favored Chelsea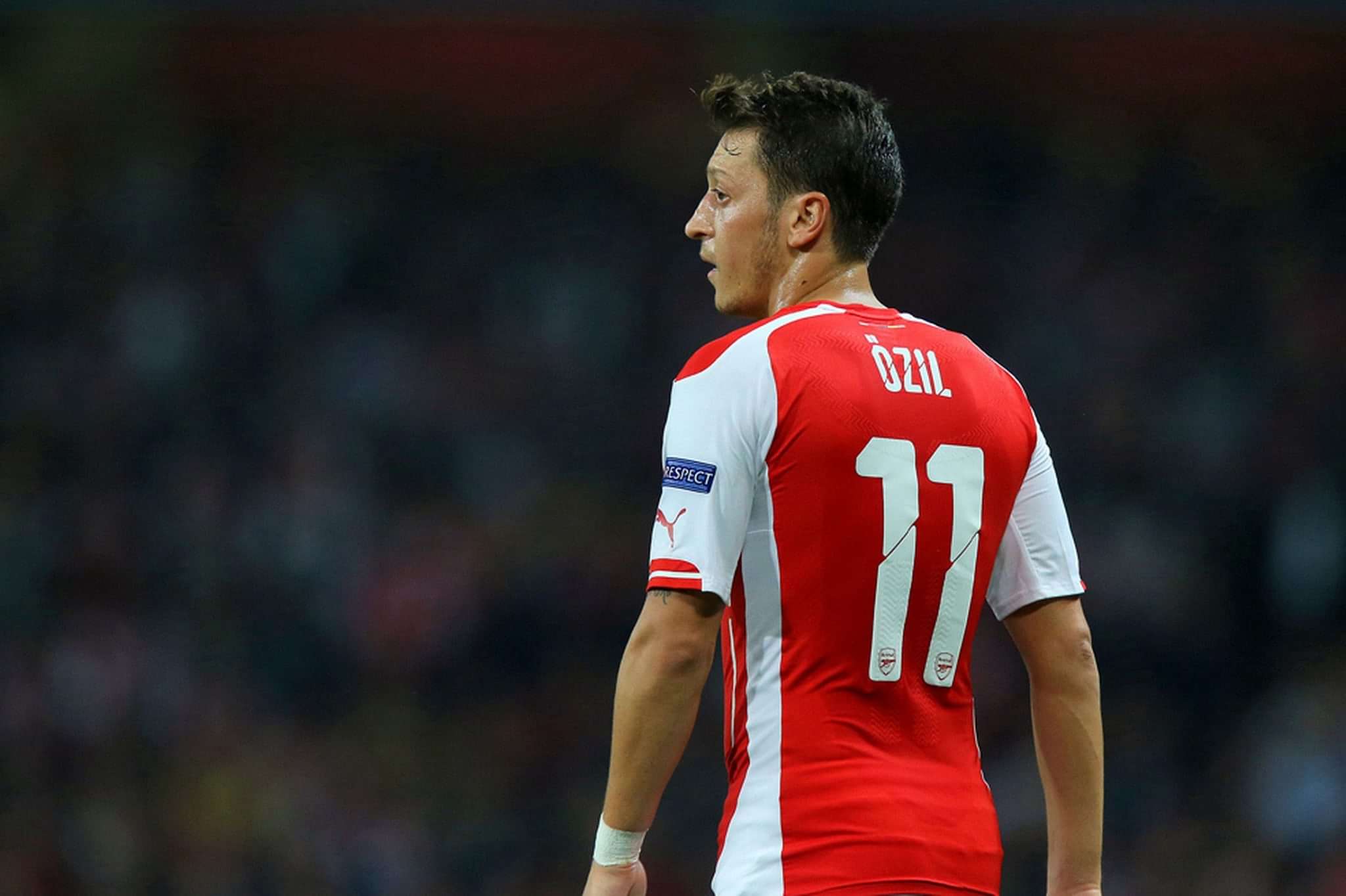 After a torrid season in the league, Arsenal have signed of their season in spectacular fashion, as they beat league champions Chelsea in an epic FA Cup final. Goals form Alexis and Ramsey proved to be the difference, as Arsenal won a record 13th FA Cup. After the match, Arsenal superstar Mesut Ozil big ups Ranveer Singh on Twitter, as the B-town superstar joined in the Arsenal celebrations.

Ozil, who has been widely criticized for not turning up in big games, delivered a sublime performance as one of the chief instigators of Arsenal's unlikely triumph. Given a free role behind Danny Welbeck, Ozil constantly found pockets of spaces in between the lines, as he probed the Chelsea back line through out the match.
Ozil had the chance to finish the match off himself, as a brilliant piece of skill gave him a one on one opportunity against Courtois. But Ozil fluffed his lines, as his fierce shot crashed against the post.
After the match, the Arsenal players celebrated wildly, as all the criticism that they had to face through the season, suddenly turned into adulation. People and pundits started praising them for their fight and determination, as they gave one of their best performances on the last day of their season.
Bollywood superstar, Ranveer Singh was present to see his team lift the FA Cup at Wembley Stadium. Ranveer posted a video on Twitter, which was re tweeted by none other than Mesut Ozil.
https://twitter.com/RanveerOfficial/status/868522565660270593
https://twitter.com/MesutOzil1088/status/868790372868263937
Ozil also went on to take the mickey out of the 'expert predictions' from the pundits prior to the game.
https://twitter.com/MesutOzil1088/status/868857478452314118
Looks like Ozil and Arsenal had the last laugh !
---