Why is the LGBTQ society still ostracized in the tennis world ?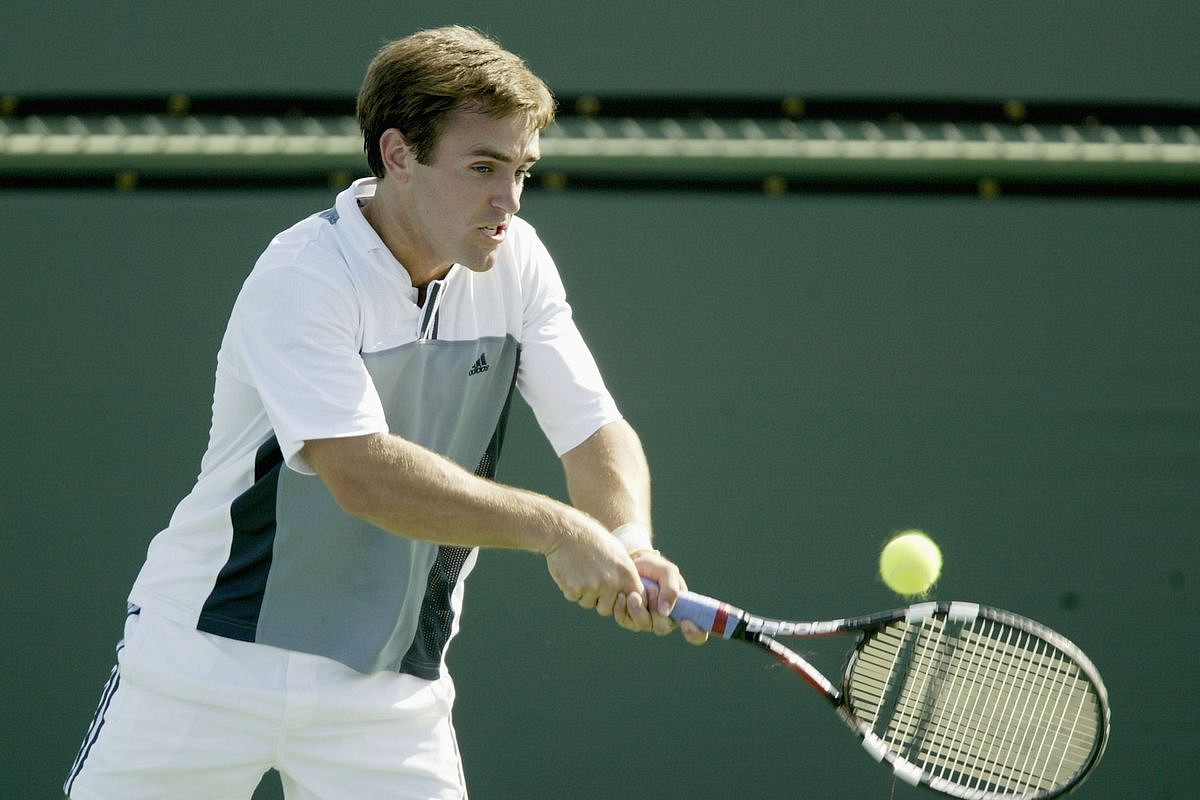 Tennis is one of the most popular sport in the world but when it comes to how it treats its players from LGBTQ society, it is shocking. The fear is bone deep that it wasn't until now that there is an openly gay ATP player. Brian Vahaly, a retired former top 100 ATP player recently came out as gay. It is one of the rarest occasion in tennis world. He said that he and his husband have a 10 month old twin boys through surrogate. So we must ask the question, Why is the LGBTQ society still ostracized in the tennis world ?
Vahaly said, "It wasn't until after I left the game that I really had to come full circle with myself, understand who I am as a person, where am I going, am I happy, and I had to come to terms with my sexuality and that was not easy, especially coming from a sports background. It was a long learning curve that I'm happy to be on the other side of now … The new normal is exciting and it's great but it was tough to go through. I became really great at asking other people questions and being everybody's friend but being very private myself because I didn't want to ask those personal questions of myself and that was a defense mechanism I built up over a period of time out there on tour."
The game of tennis is not just about the game played on court, it hasn't been for a while. Players' personal lives are always under the microscope and there is no escape. Women are scrutinized for their physical appearances. The PR agents are massaging public perception of its players, and the image they want is one of sex appeal and femininity. For men too there are certain reservations, unfortunately being gay doesn't cut it. It is puzzling how there isn't a single gay (or bi) tennis player in Top 100.
In a controversial claim, Sergiy Stakhovsky, once a top 50 tennis player, said half the women's tour is gay and he'd never get his daughter to play the game for that reason. Oh! He just wishes his daughter could ever play like Martina Navratilova or Billie Jean King. Stakhovsky went on to say that there were no gay players on the men's tour. "You see, on the ATP, we have a normal atmosphere," he said.
It only seems logical to deduce that playing all this tennis is able to cast the gay out of the men that had a chance to creep in. Pity it didn't work for women the same way. It is frankly appalling that even in this day and age people can still be so narrow minded to claim such derision against sexual orientations.
Women tennis players have been more forthcoming to their orientations. Not because there was little resistance but because they are made of sterner stuff.
Billie Jean King was among the first gay tennis player. She is a winner of 39 Grand Slams. She is certainly a player who changed the world of tennis for women. Though she was married to Larry King for a short duration she publicly came out soon after. She had faced a huge amount of criticism which extended to mental and emotion turmoil. She struggled during the time when women player weren't taken seriously and she was a homosexual tennis player. From then till now she was tirelessly worked towards her calling. King is involved in the Women's Sports Foundation and the Elton John AIDS Foundation.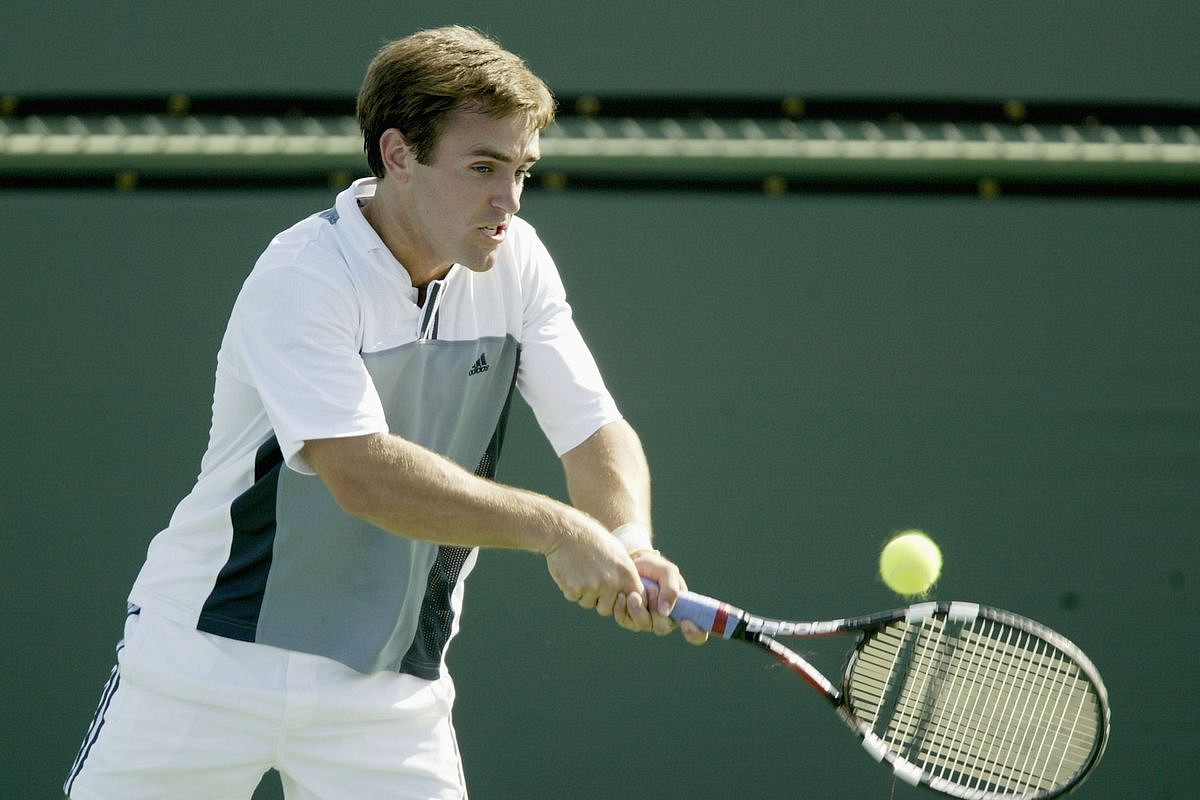 Martina Navratilova is another tennis legend with 59 Grand Slams in her pocket. Navratilova also accomplished the extremely rare feat of completing a career Grand Slam in singles, women's doubles, and mixed doubles. These are few among a truck load of her accomplishments on and off court. She has been vocal about her orientation and her efforts toward the LGBTQ society.
These players might be the biggest reason that women today are not as apprehensive in coming out of the closet as compared to men. Young players like Casey Dellaqua who came out in 2013 are more confident in their lives. There have few WTA players coming out but the numbers are still way more than that of ATP professionals. From the ancient history of tennis we have some ATP players who were known to be homosexual.
Gottfried von Cramm, one of the greatest ever German tennis players. He was a supreme athlete, but also a man conflicted. He showed superior tennis every time he stepped on court. Gottfried truly announced himself to the world of tennis in 1934, when he beat Australian ace Jack Crawford and won Roland Garros. It was his first Grand Slam victory. His background piqued contemporary interests, not least because of his nationality and the feverish political situation in Germany at the time.
In 1934, he had a discreet relationship with Manasse Herbst, a young actor and Galician Jew. It was a serious problem since a relationship between an Aryan and a Jew wasn't quite a welcome sight let alone a homosexual one. Gottfried admitted the relationship to the authorities, and was sentenced to a year in prison. As a man with many friends in tennis, several high-profile players leapt to Von Cramm's defence. Unfortunately, the tennis hierarchy was far less understanding. After Von Cramm's early release in early 1939, he was ostracized by the All England Club. Even Wimbledon turned its back on him. He was thrown out from the tournaments that he helped to make great.
Bill Tilden, a singular performer, rocked the early 20th century with his unparalleled performance in tennis. With his strong game, Tilden managed to obliterate the notion that tennis wasn't a real sport. He carried tennis from the backyards of manors to mainstream only to be ostracized. He gathers his share of hatred from the same society that loved him. He was unemployable in tennis, and young players who played practice matches against Tilden were advised not to step into an automobile or a room with him.
Albeit his sporting glory was submerged by inglorious, tragic scandal. He was disgraced by two convictions and jail terms that he served for molesting teenage boys. We must keep in mind that it was the era when men who were even rumored to have illicit (here gay) relations were considered devil worshipers and people wouldn't stop until they were burned at the stake. (Too dramatic?)
These players are the same who share the sports pantheon. They have suffered through the harsh time and circumstances. They will always remain indelible part of tennis history. Yet, they were subjected to such mistreat and pain. Tennis has seen its share of dark and colorful history of homosexuality. As gay sportspersons, they refused to bow down to prejudice, they faced mental hardships that even the hardiest athletes would struggle to bear. Now who did you call weak and abomination?
Navratilova said "On the tennis court, I would certainly like to see more players come out. I can't believe that there has never been a male player that has taken that step. With each passing celebrity coming out or athlete, it becomes less of a big deal and that's eventually what we want it to be, for it not just to matter."
Thing aren't so simple in this complicated world. The reason why men are afraid can't be answered simplistically. One reason for this could be that Tennis is a global sport and the tours take place all around the world. This includes countries that are not as liberal about the homosexual rights as many of the European or American countries. Players do need added reason to advertise their sexuality or to be banned from participating in certain events. Players can't afford to miss good opportunities over stupid ''technicalities". The sport is already so tough and so psychological, the burden of carrying the banner for LGBT is an extra thing to bear.
The bigger reason is money and reputation. If history is any proof it will say that publicly gay sportsmen did not have an easy time financially. Billie Jean King admitted that the main reason she didn't come out publicly was the fear of losing all sponsors. Being trapped in series of lawsuits made her financially very weak, with no sponsor supporting her. She was in financial ruins.
Over the period of time, tennis has changed, no sport is more lucrative for its top female athletes than tennis. Tennis is a fast money making machine. All this money and potential money has attracted a slew of agents, sponsors and managers. They make it a point to scout out talent at a young age, then start managing and advising them. It's quite likely that a lot of them tell their young charges to keep any non-heterosexual predilections quiet so as not to jeopardize potential sponsorship deals.
It isn't a secret that sports are a measure of manliness. Being gay only germinates questions on itself. Players have to come out of the closet at their own peril, lest they be mistaken for their mindless debauchery and unholy affiliations. Internet hasn't been helpful either. The barrage of hate that is thrown around pushes the players into the hermetically sealed closets. And it makes sense, it is so much easier to keep to yourself and focus just on the game. If only it were possible.
The times are changing, it has to. With Brian Vahaly coming out it should give some confidence to players who have been living the pressure of societal expectations. The World is becoming more accepting of gay people. It might take time in some areas but it shouldn't be long when we can see the top players WTA or ATP coming out.
---
Share this article