Mustafa Ali: WWE Superstar gives fan a live saving advice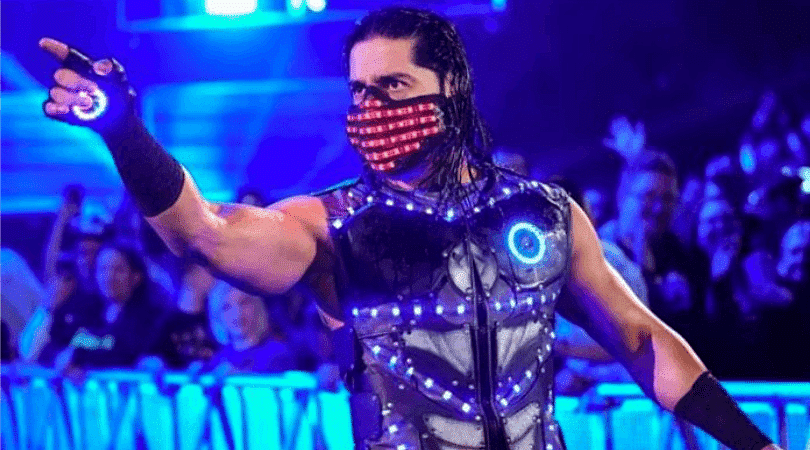 Mustafa Ali: WWE Superstar gives fan a live saving advice on social media. Ali responded to the fan after he left a comment on his Instagram post.
Mustafa Ali, simply called Ali now by the WWE, has got to be one of the most liked wrestlers currently. The man is a real-life Baby Face. He has previously spoken of his desire to become an inspiration to people and help break down barriers.
Also Read: Chael Sonnen claims WWE offered him a million dollars to no show UFC title match against Anderson Silva
If you haven't guessed it yet, Ali is a Muslim. Which means that he has probably faced a lifetime of prejudice and xenophobia from people that judge him just by hearing his name. Perhaps even today into tomorrow, out in the streets or even social media. Ali has said before that he intends to create a positive image around his religion; a reference to the barrier he desires to bring down.
However, Ali's struggle sometimes comes from within his own fraternity too. The fanatics that don't understand the concept of co-existence. One such fanatic dropped a xenophobic comment on Ali's picture on Instagram. This time however, the xenophobia was directed at Liv Morgan; the woman with Ali in the picture. He complained and demanded that Ali delete the picture because Liv Morgan was not a Muslim. Ali merely responded to the fan by saying: "Breathe my dude".
Quite the advice if you ask us. Works well because the lack of punctuations makes it like the fan said that in one breath. Also he needs to stop sweating the little things.
To see the post in Instagram click here
---