"Ain't nobody messing with Jordan Clarkson": Bobby Portis shouts out former Lakers guard and current Jazz player for Sixth Man of the Year award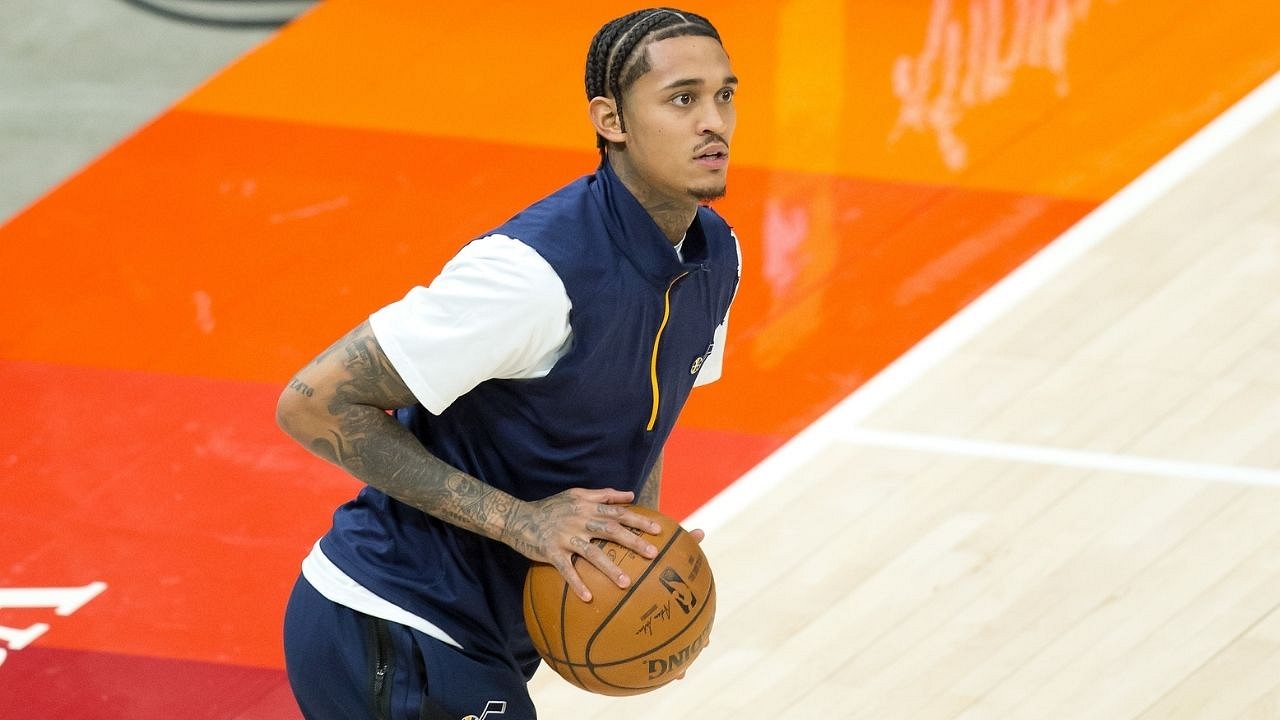 Bobby Portis believes nobody can touch Jordan Clarkson in this year's Sixth Man of the Year race, and with good reason.
If the term microwave scorer needed a personification, nobody gives it better than Clarkson in the modern NBA. Many behemoth NBA players believe they have the touch to get going on offense at any time.
But when it comes to being a hot shooter, there are only a few players with the ability to heat up at any time. Vinnie Johnson from the Bad Boy Pistons used to be the best example – he was literally called 'The Microwave'.
Clarkson is not as skilled as the Pistons legend was at getting to his spots. But Clarkson has better handles and a more north-south mentality, which allows Clarkson to average more points.
Also Read: "I got a foul for this": Damian Lillard is indignant about a phantom foul called on him while guarding Luka Doncic during Blazers' win
Jordan Clarkson has always been viewed mainly as Sixth Man material since his Lakers tenure. The Jazz dealt for him by trading Dante Exum to the Cavaliers, and it was one of the best trades of the 2019-20 season.
Bobby Portis gives props to Jordan Clarkson in Sixth Man of the Year race
As we approach the midway point of this strange season, a glance at the betting odds for 6MOTY is revealing. Clarkson is now -161 on the Vegas odds tracker. His nearest competitor Eric Gordon is now +600 (if you bet $100 on him, you'd get $700 back).
Milwaukee Bucks fans are backing their own specialist microwave scorer in Bobby Portis. A fan made a post regarding Portis, saying the power forward is the leading 6MOTY and "it's not even close".
6th man of the year @BPortistime nobody else should even be close !! https://t.co/tMKSsqHQvs

— #RIPKeithandKeem (@Abuckets_10) February 15, 2021
But Bobby knows a whole lot better than to let this fickle praise get to him. Portis knows what's up with regards to the Sixth Man award race, and he let his fan know it.
I wish gang. Ain't nobody messing w @JordanClarksons right now. https://t.co/7IrmWei9Gx

— Bobby BP Portis (@BPortistime) February 15, 2021
Also Read: "Michael Jordan is turning into Oprah": NBA legend donates $10 million for 2 new health clinics in his hometown of Wilmington, North Carolina
Bobby is averaging 11.6 points and 7.3 boards per game this year.
---