Dwyane Wade, Who Donates 20 Million to Churches, was on a Measley $12 Million 4-year Rookie Deal When He Won with Miami in 2006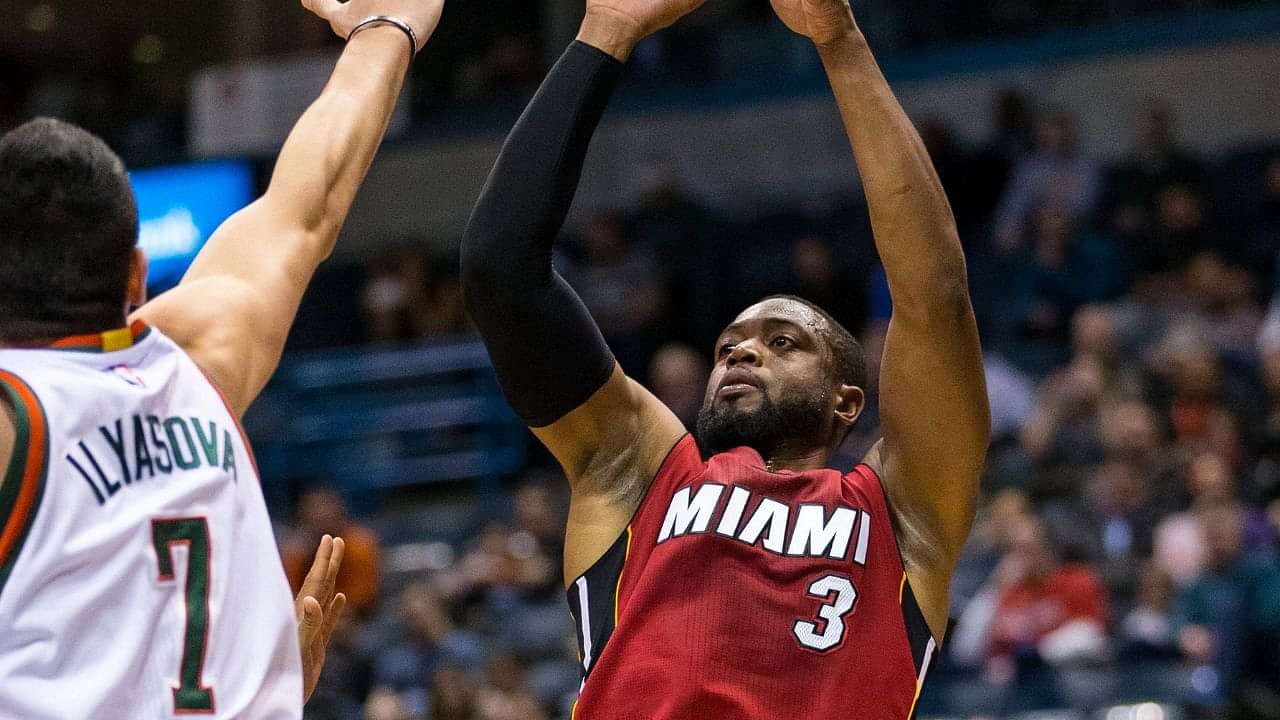 The 2006 Miami Heat team was something special. A team consisting of future Hall of Famers and All-Stars. Yet the motor was surprisingly a youngling on the 3rd year of his rookie contract. This player was none other than Mr. Miami himself 'Dwyane Wade'.
Dwyane would win Miami another two rings before hanging it up. His unwavering dedication to his craft and his faith serve as a good source of emulation for today's rookies.
In a culture of constant comparison and stat counting, a fair comparison is yet to be drawn with the 'Flash'. Especially, with regard to his early years in the League.
A clutch, speedy, two-guard worthy of being the centerpiece of a Championship roster alongside the most dominant big man in Shaquille O'Neal. And to do it all in just his 3rd year is still unprecedented.
Also read: Nikola Jokic Takes Over Wilt Chamberlain To Be the Only Player With Multiple 35-point Triple Doubles With 90 FG%
Brandon Jennings airs his views on Dwyane Wade and The 2006 Miami Heat
It's not easy to win a Championship. Even the Greats have struggled in the playoffs. Jordan didn't win his first chip till 7 years after being drafted by the Bulls. LeBron had to take his talents to South Beach and link up with two other All-Stars to get his first ring.
Though Dwyane Wade isn't on many people's Basketball Mount Rushmore, he could go down as possibly one of the best rookie stars to have ever graced the hardwood. Falling behind LeBron James and Carmello Anthony in the "Rookie Of The Year" award. Dwyane had the two best in silverware by the end of their rookie contracts.
Loading embed tweet https://twitter.com/Tuff__Crowd/status/1615434267240325123?ref_src=twsrc%5Etfw
It would be an understatement to say that Dwayne put Miami on his back during the finals in 2006. Dwayne averaged a monstrous 34.7 points, 7.8 rebounds, and 3.8 assists, in 6 games in the 2006 NBA Finals. He helped put Miami over a Nowitzki lead Dallas Mavericks.
Also read: "My father had $20 and he gave it all": Shaquille O'Neal Describes a 'Cheeseburger' Incident That Changed Him Forever
Dwyane's rookie contract and his relationship with God
Dwayne's first contract was a rookie deal for $12.3 million. Looking back at it, The Flash believes himself to be severely underpaid. Within a few years of entering the NBA, Wade was already among the top guards. He admits to the fact that his spending habits were lavish but always made sure to donate 10% of his earnings to the Church.
Hardship was the sole characteristic that defined Dwyane's life. From being overlooked in high school, college, and the pros, Wade had developed a deep bond of faith in God.
Bought up a devout Christian by his mother, he follows the Bible religiously. So when the time came to give back to the Lord, Wade never hesitated. Throughout his career, the Miami heat legend has been confirmed to have given away over 20 million Dollars to the church.
With his name forever enshrined into the rafters of the FTX Arena, Wade has cemented his name forever into Miami culture.
Also read: Nikola Jokic, Who is on Pace to Win his 3rd MVP, Ties Michael Jordan for Mindboggling NBA Record 
---