"I'd Put Charles Barkley On the Bag": When Stephen Curry Joked About Making TNT Analyst His Caddie For Talking Smack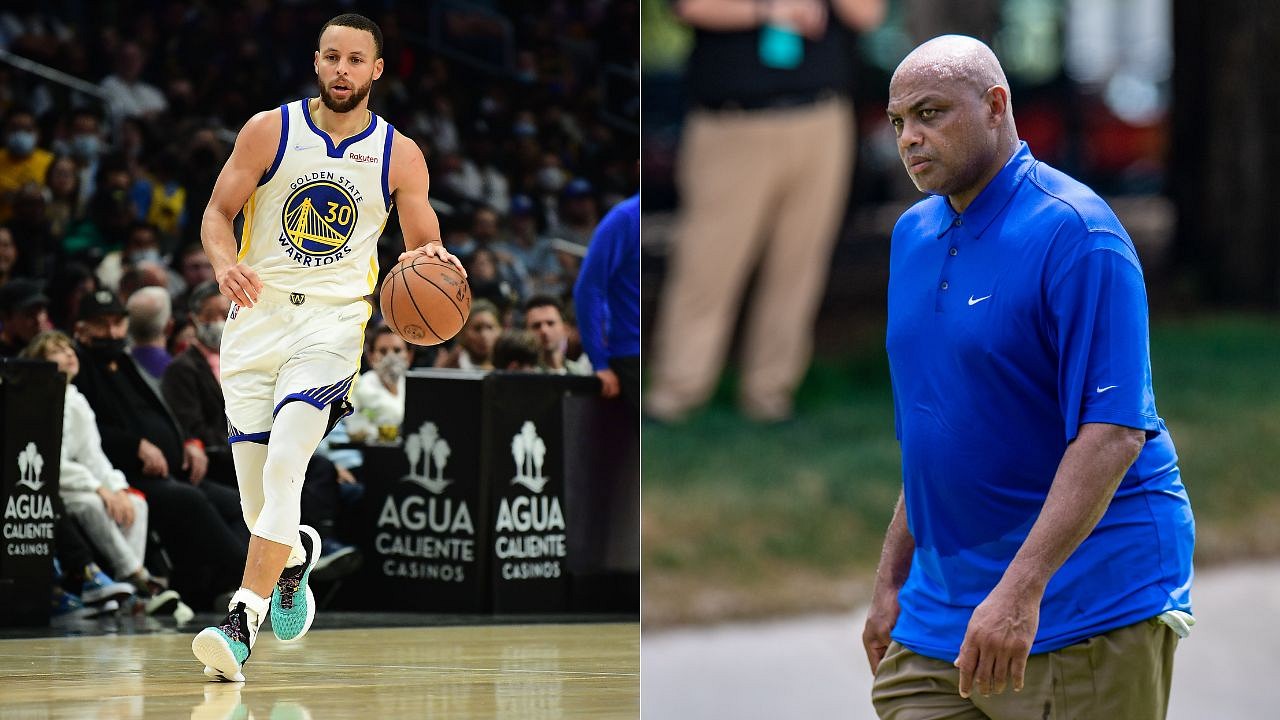 Stephen Curry once joked about making Charles Barkley his caddie and making him do rounds with bricks on his golfcart.
Charles Barkley has been perhaps the most entertaining personality on sports television ever since his retirement from basketball. Nights with him on TNT never seem to have dull moments as he's always got something funny to say.
He's gotten so good at his job that new sports fans can tend to overlook his amazing playing career. Barkley won MVP honors in 1993 with the Phoenix Suns and led them to the NBA Finals that year.
In honor of the great Charles Barkley's birthday today, here's two of his funniest 'Inside The NBA' moments!

1: San Antonio women/Eating churros
2: Phoenix Suns Arena rantpic.twitter.com/OLka7JyYhm

— Ballislife.com (@Ballislife) February 20, 2019
Also Read – "Stephen Curry just passed Isiah Thomas as the best small guard!": Charles Barkley gives his flowers to Warriors star after winning his 4th Championship
Charles Barkley wasn't quite enamored with the Golden State Warriors when they first broke out as championship contenders. He'd often downplay their dominance and put forth takes about jump-shooting teams not being good playoff teams.
However, as the years passed and KD joined them, Barkley was forced to change his tune. Their dominance was simply too good for Barkley to point out flaws.
Stephen Curry joked about making Charles Barkley his caddie
After winning his second championship alongside Kevin Durant, Stephen Curry was on quite the high. He took that opportunity to mess around with Barkley.
In an interview during the 2017 offseason, Steph was asked a peculiar question involving Aaron Rodgers, Justin Timberlake and Sir Charles. He responded thus:
"I would put Chuck on the bag. He's talked a lot of smack about me and the Warriors in years. So I would load up my bag with some bricks pre-round and definitely put him through that torture for four hours."
"No, it's all TV. He's a great personality and knows how to get a headline. And sometimes you don't know if he's being real or not. But every time I seen him off the grid, he's been great to my family, to me as well."
Steph Curry says he'd have Charles Barkley caddie for him while carrying a golf bag full of bricks https://t.co/7Sgyiub6gM pic.twitter.com/DCaBmBWlFo

— New York Daily News (@NYDailyNews) July 14, 2017
"So I take everything he says, literally everything he says, with a grain of salt. But he's a legend. And it's great for the game, obviously, with how much basketball is talked about and the hot takes that are flying around from day to day."
Also Read – "Stephen Curry changed the game, his 3-point record ain't never going to be broken": Shaquille O'Neal, Charles Barkley, and the cast of Inside the NBA discuss the evolution of the 3-point shot
---
Share this article