"I'm Kyle Lowry's translator": Drake video calls Raptors legend during post-game interview after their victory over Denver in what could be Lowry's final game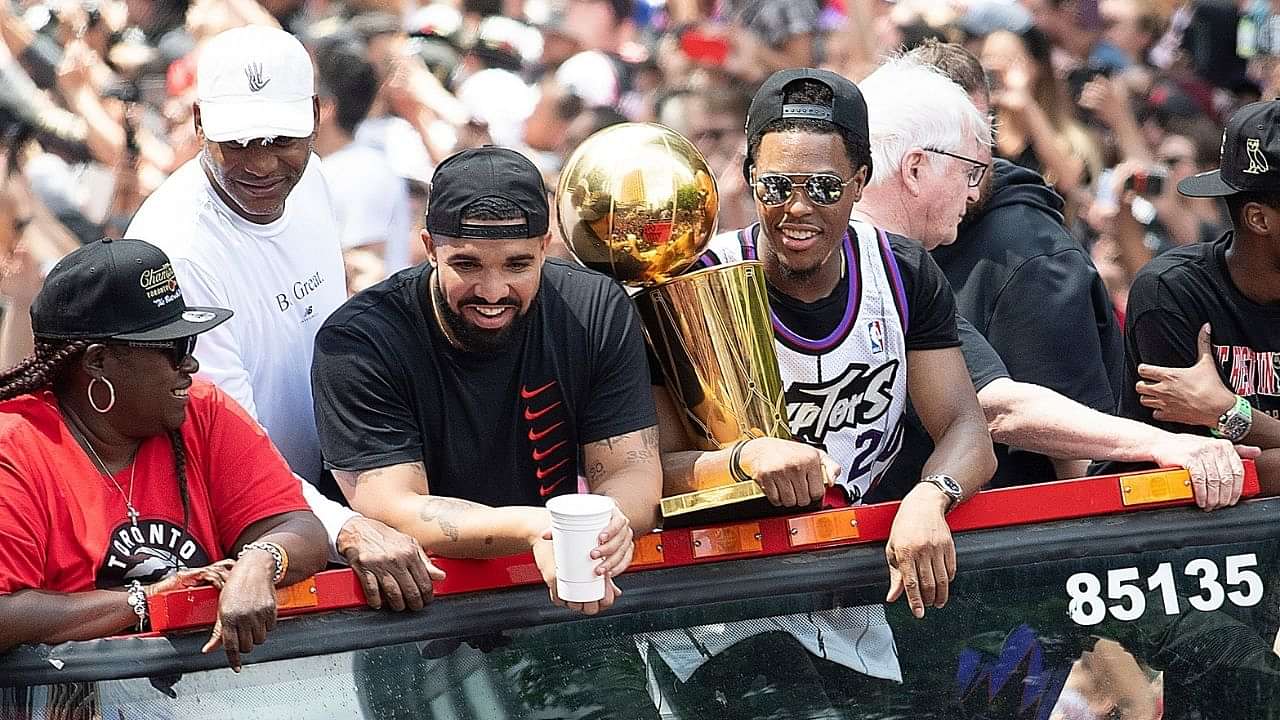 Kyle Lowry has always had a special bond with Drake. The bestselling artist and Raptors ambassador video called Lowry during tonight's presser.
The Toronto Raptors broke their 9-game losing streak with an emphatic blowout victory last night. Kyle Lowry played in what was possibly his last game on the Raptors a few hours ahead of his 35th birthday.
He finished the game with a line of 8/5/9, which is a just depiction of his time with the Raptors – exceptional and underrated. Teammates Pascal Siakam and OG Anunoby brought the pain to the Nuggets, as they proved with a 24-point win.
Also Read: "Draymond Green is top 5 all-time": Metta World Peace shares his thoughts on the Warriors' DPOY claiming to be the 'Best Defender ever' in the NBA
This was possibly Lowry's final press conference as a team leader, and he made sure it was eventful. Kyle stopped halfway through the proceedings to address Drake, who'd Facetimed him just then.
Kyle Lowry responds to Drake on FaceTime as he answers post-game questions
Lowry started by shouting out the Raptors' all-woman broadcast, the first in NBA history. He then noted how crazy it would've been to play this game in Toronto with fans instead of Tampa. He then switched his attention to Drake, who'd called him up just then.
"Guys, we have a special guest here.," Lowry said before showing his phone, which had Drake on the other end, to reporters.
"If you guys have any… I'm here to translate. I'm his translator," Drake can be heard saying.
"No you're not. No… I'll hit you when I'm done, bro,"
Loading embed tweet https://twitter.com/TSN_Sports/status/1374919519521681416?ref_src=twsrc%5Etfw
Also Read: "Don't rule the Lakers out of a Kyle Lowry trade": Adrian Wojnarowski sets the trade rumor mill abuzz with LeBron James and Anthony Davis out
It would have been a fitting end to Kyle's time in Toronto to play his final game for the franchise in front of fans. As things stand, there are a number of sleeper contenders with a chance to land the 35-year-old. Teams like Miami, Philly, the Lakers and Nuggets are all trying to win now.
---