Is Zion Williamson Playing Tonight vs Pistons? Pelicans Release Injury Update for 6ft 6' Star Forward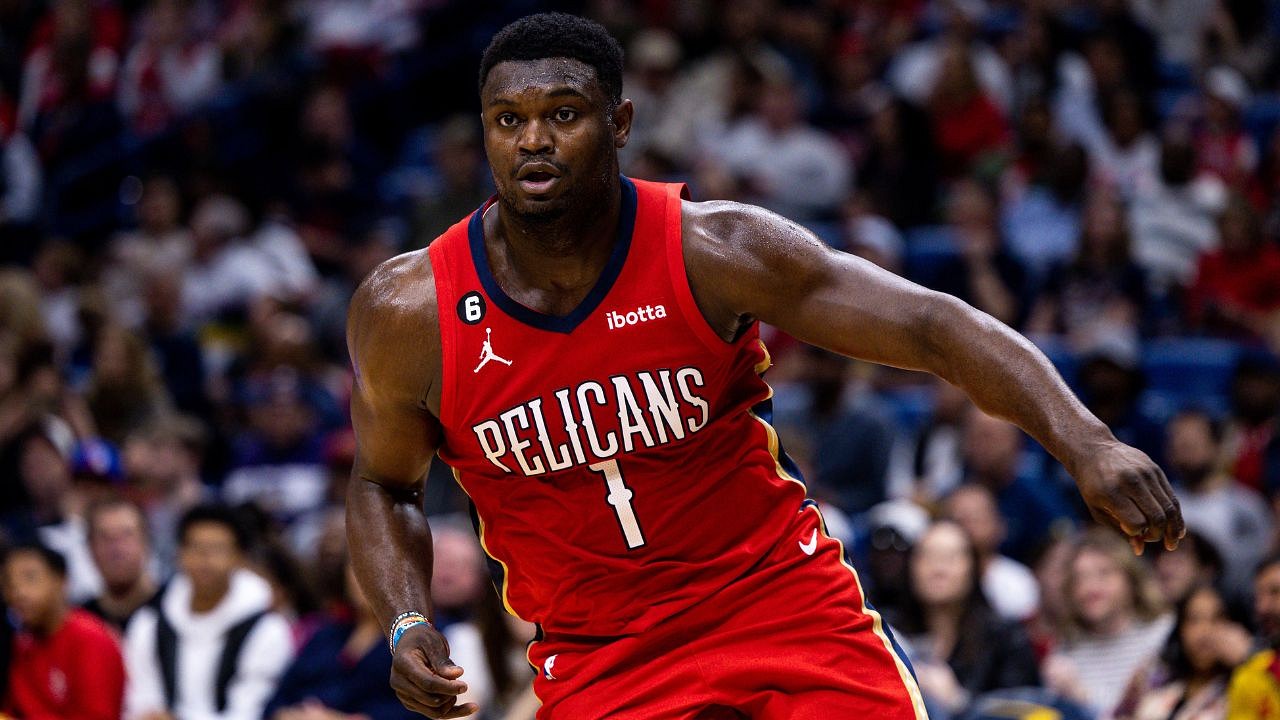 The New Orleans Pelicans are one of the best teams in the West this season. However, there is no denying that without Zion Williamson suiting up, the Pels find it difficult to grab wins.
Even though NOLA has managed to stay in the 3rd spot, the team has started the new calendar year with a losing record. Lodging wins only against the Rockets and the Wizards, Willie Green's boys are 4-2 since Zanos sat out of the Pels-Sixers contest on Jan 2nd.
Also Read: Shaquille O'Neal Admits 284LB Zion Williamson Has More Force and Potential for Dominance
With the Pelicans flying to Detroit, in search of their 2nd win amid this 5-game road trip, the availability of the 6-foot-6 forward will be on every supporter's mind.
Zion Williamson to remain sidelined vs Pistons
Early in January, the front office revealed that the former Duke Blue Devil would be missing out on at least 3 weeks of action because of the right hamstring strain he had sustained.
Unfortunately, Zion will be OUT for the clash against the Pistons.
Apart from the 284-pound forward missing his 6th straight game, the likes of Brandon Ingram and Herbert Jones are also mentioned on the injury report as OUT and Questionable, respectively.
CJ McCollum and Jonas Valanciunas should have no problem grabbing a win tonight against the shorthanded Pistons.
Herb Jones is questionable for Friday's game at Detroit#Pelicans | @MorrisBartLLC https://t.co/F5arvwNj4Q

— New Orleans Pelicans (@PelicansNBA) January 12, 2023
Prior to the injury, Zion was performing at an All-NBA level, averaging a staggering 26 points, 7 rebounds, and 4.6 assists.
The southpaw is ranked 4th among the Western Conference frontcourts in the latest result of the fan votes. Hopefully, Williamson returns to the team's lineup well in advance of the All-Star Game.
Also Read: Lakers Come Clean About the King Right Before Game vs Luka Doncic's Mavericks
---
Share this article