Is Zion Williamson Playing Tonight vs Trail Blazers? Pelicans Release Concerning Update for Injured Star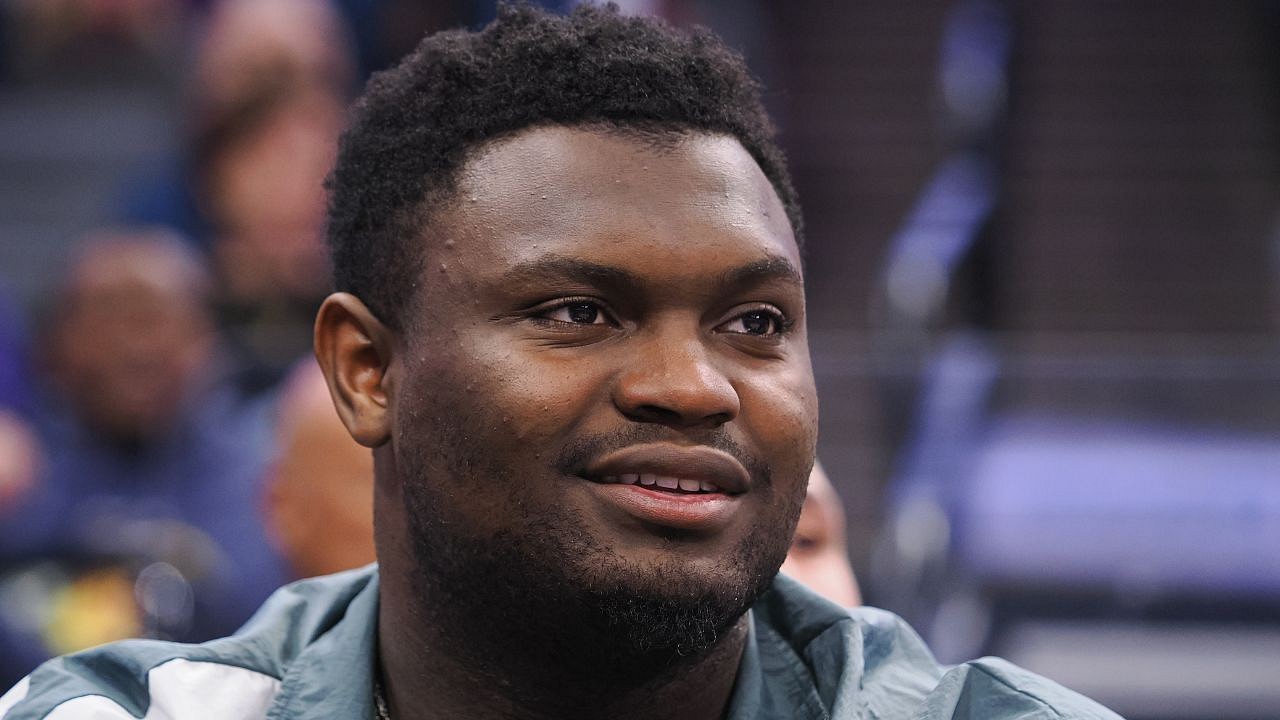 Zion Williamson has proven to be a risky asset for the New Orleans Pelicans. Although a sensational talent, Williamson hasn't been on the court as often as the team would have liked. Until now, Zion hasn't proven his worth on the court. His skill and potential have been undermined by his injury-prone spell.
He has only made 29 appearances this season and last played on January 2. Williamson left the game in the third quarter and is yet to return.
The latest injury reports suggest Zion Williamson is experiencing a strain in his hamstring. He is expected to be out for at least two more weeks.
Also read: "I Never Loved Wearing Jordans…": Skip Bayless Wonders How Michael Jordan Ever Played Basketball in His Own Shoes
Zion Williamson will remain inactive against the Trail Blazers
Zion has been listed as out in the Pelicans' official injury report. He will remain inactive for the next few weeks. It's hard to imagine his return this season unless the Pelicans manage to stay afloat.
ZION UPDATE 🚨
Zion Williamson will MISS a minimum of 2 more weeks, Pelicans have announced.
Medical imaging revealed the Pelicans star's hamstring continues to heal and is still up re-evaluation. pic.twitter.com/Wy8esgE1AC
— ClutchPoints (@ClutchPointsApp) March 8, 2023
The Portland Trail Blazers stand 13th in the West. The Pelicans stand only 2 spots ahead at 11th. In theory, the two teams are evenly matched. With Damian Lillard's resurgence, the Trail Blazers certainly have an edge.
The Pelicans will need Brandon Ingram on the active roster if they want to have a fighting chance. However, he missed the last game as well and there is no surety he'd be playing in the upcoming game.
New Orleans Pelicans expected starting lineup
Willie Green's roster will depend on Brandon Ingram's presence. In case he is absent, Green will likely employ the last game's lineup. If Ingram is cleared to play tonight, he will start alongside Jonas Valanciunas and Trey Murphy III on the frontcourt. Meanwhile, CJ McCollum and Herbert Jones will start on the backcourt. This should give them a size advantage over the Trail Blazers.
Also read: "LeBron James Asked My Fiancée If There's a Tic Tac In Her Blouse": Chael Sonnen's Drug Allegation on NBA Superstar Isn't His First
---
Share this article