"Me and My Sister Been Play Fighting": Ja Morant's Old Instagram Account Brings Liquid Gold With it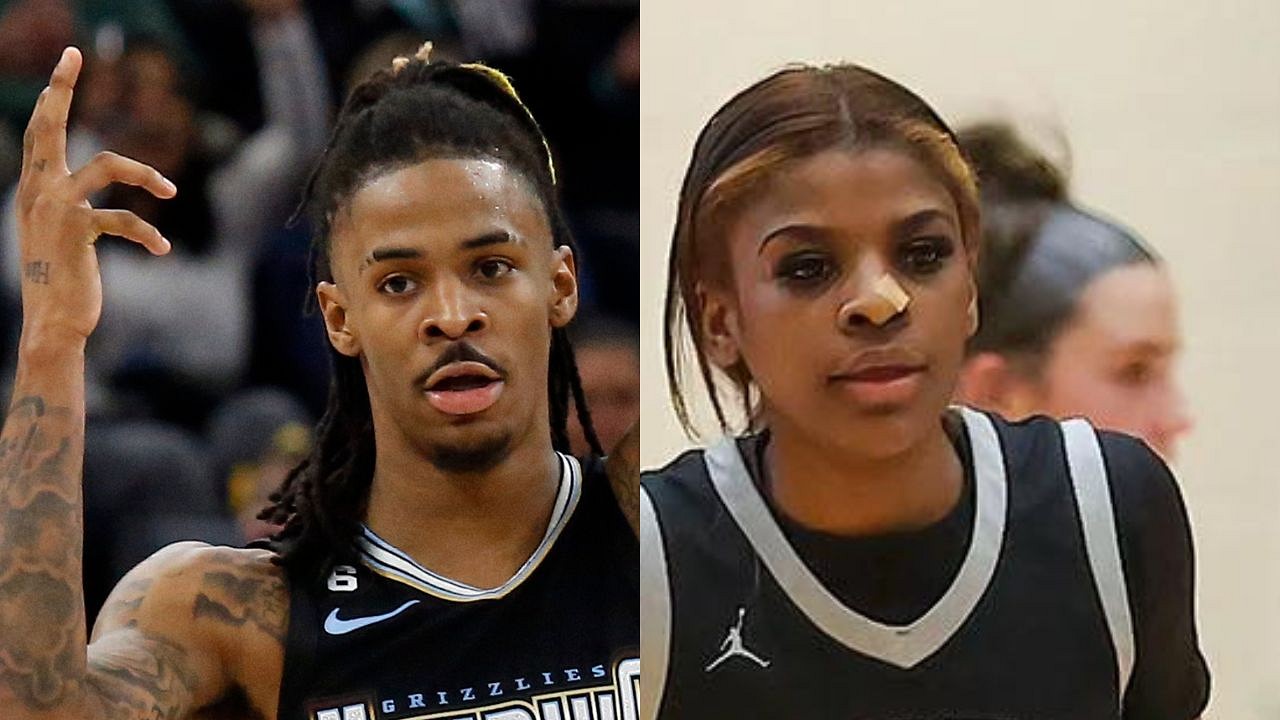 Ja Morant has had a hard time trying to stay out of the news. Despite having an incredible season, the man recently found himself in a maelstrom of controversy, after flashing a gun on Instagram Live. And since then his suspension from the NBA has become ever-increasing.
During this time, the franchise superstar has stayed away from doing anything potentially newsworthy. And the thing is, he has done a stand-up job so far. But, the problem with the media's eye is that once you're in it, it's hard to get out. And sure enough, the internet found a side of Ja Morant that he probably wishes was never found, something that has the whole world laughing.
Also Read: Andrew Wiggins' Wife Cheating Rumors Shine Light on LeBron James Being Unfaithful to Savannah James
 Ja Morant's old Instagram profile reveals what would happen when he and his sister would play-fight
Ja Morant is one of the more aggressive players in the NBA today, and we doubt he has changed as a person to be that way. No, the man has clearly been that way since he was a child. And unfortunately for her, his sister, Niya Morant had to find out the hard way, as the NBA star's old Instagram post reports. Find it below.
 

View this post on Instagram

 
Frankly, this picture is beyond hilarious. In fact, the only thing in the world that could make this whole thing any funnier is the caption the Grizzlies star decided to put here. "Me and my sister play fighting"
It's easy to see that there was likely nothing 'play' about Ja Morant's fighting. But hey! At least he made an Instagram post about it. And now, we can all laugh at the naughty child this man used to be… and hope he has grown out of it.
Who is Ja Morant's sister?
Teniya Morant, better known as 'Niya', is a Ja Morant's 17-year-old sister. Much like her star brother, she is a basketball athlete, playing for Houston high school, where she has made quite a name for herself in her high-school circuit.
 

View this post on Instagram

 
More than anything else though, she seems to have the same drive and mentality as her brother. And if she truly continues to make herself better every day, as her brother did, we may see her soaring to new heights in the WNBA very soon.
Also Read: "Michael Jackson Was in Front of the Mirror for 2 Hours": Magic Johnson Reveals Exact Moment When the 'Smooth Criminal' Inspired Him
---
Share this article