Andrew Wiggins' Wife Cheating Rumors Shine Light on LeBron James Being Unfaithful to Savannah James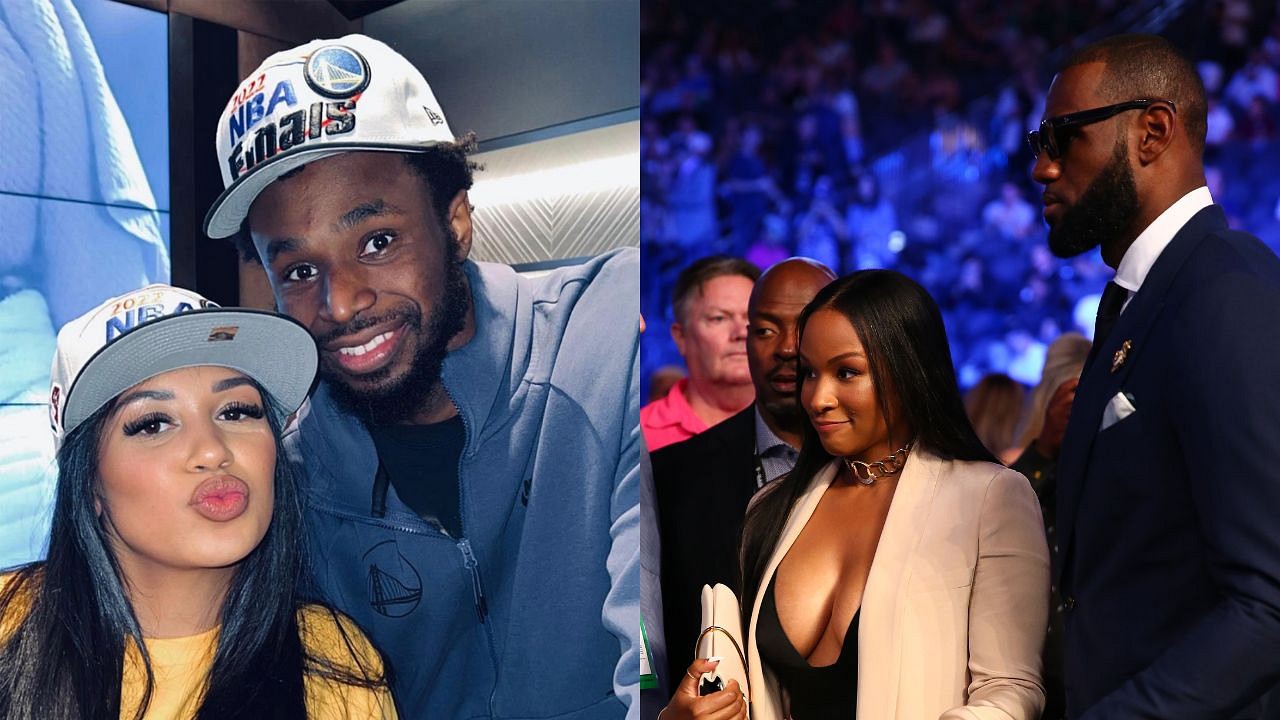 It is on days like these that we realize how big of a bane social media is. Warriors' star Andrew Wiggins has been out for over a month due to a serious family affair. Now, people on the internet tried to change the narrative and make it sound like it was his girlfriend, Mychal Thompson, having an affair.
Mychal has disputed the same and showed her disgust at the rumors, but that didn't stop the vile trains on Twitter. They have now moved past Wiggins and his girlfriend and started looking at other celebrities known for allegedly cheating. People have searched about Shaquille O'Neal and his ex-wife Shaunie, Michael Jordan and Juanita Vanoy, and now they're looking for LeBron James and Savannah.
LeBron James and Savannah are high school sweethearts and have been together since 2003. They have three children together, Bronny, Bryce, and Zhuri. Despite being a family man through and through, Bron has been muddled in cheating rumors for a long time. Let's look at some of these reports:
Has LeBron James cheated on Savannah?
No, there is no concrete evidence of LeBron having been disloyal to his 'Queen.' However, there have been a lot of reports over time that suggest that there may have been something. One of the biggest names that he is linked to is Rihanna. Rihanna is a huge LeBron fan and has shown up to quite a few of his games. This led people to blow smoke over something that didn't even exist.
Last year, the King was accused by TikToker Sofia Franklyn. She accused Bron of repeatedly cheating on Savannah James and hosting parties in clubs where they make people sign NDAs. This also led people to believe that he may have something to do with LSU star gymnast Olivia Dunne. He has also been accused of snooping around the DMs of IG models.
In 2020, Ezra Haliti called out Bron for cheating on Savannah with IG supermodel Sofia Jamora. However, this was proven wrong as the model said she didn't know who James was.
None of these rumors and reports have ever been proven, and till they are, we will continue to believe that LeBron James is a loyal family man who loves his wife a lot.
Savannah had once hinted at catching LeBron cheating
During the 2015 Playoffs, it was reported that LeBron James flew out Rihanna in his private jet to watch his games. She was seen yelling and cheering for the King both when he was going in the tunnel and coming out.
This closely coincided with Savannah putting a very cryptic post on Instagram.
 

View this post on Instagram

 
As always, fans rushed to assume that she caught her husband cheating, just two years after they tied the knot. However, this was not it. In 2018, after LeBron's 50-point Game 1 performance against Golden State, Rihanna had shared a photo of the King on her Instagram. Apparently, Savannah wasn't comfortable with the same. I mean, why would she be.
---
Share this article