"Shaquille O'Neal, You're Not 50!": When Adam Sandler Was Shocked To Learn $400 Million NBA Legend's Actual Age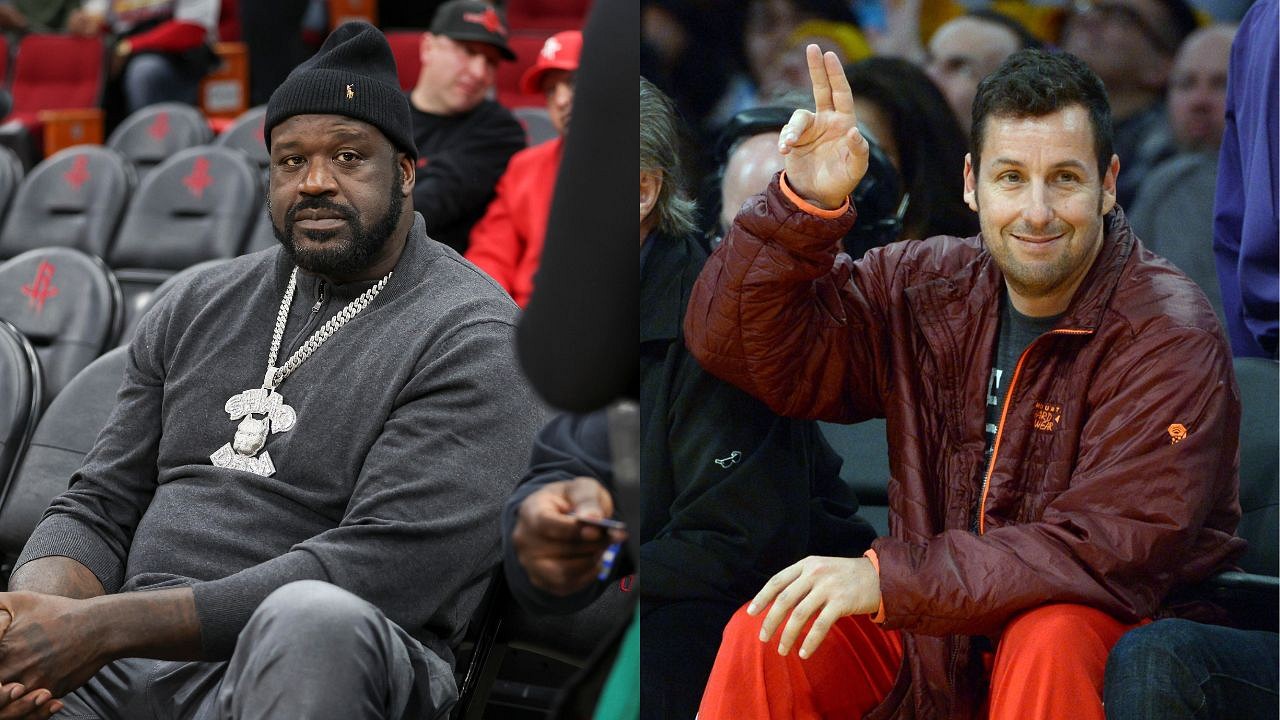 Shaquille O'Neal is undoubtedly one of the greatest big men in NBA history. Drafted in 1992, the Hall of Famer spent 19 seasons in the league.
In that time, he won four NBA Championships, and an MVP award, while also making several All-Star and All-NBA teams. A successful career to say the least, but in 2011 age caught up to him as he retired at 39.
Now 50 years old, Diesel is quite a spry fellow. That is why his good friend, Hollywood actor, Adam Sandler was surprised to learn of it.
Also Read: Shaquille O'Neal Gets Pulled Over for Speeding and Houston PD Seizes Opportunity to Make Funny Intro for NBA on TNT
Adam Sandler was shocked to learn that Shaquille O'Neal is 50 years old
As of 2023, Shaquille O'Neal has long since completed half a century on planet earth. Although, it's hard to say, given how he has aged so gracefully.
So, it is no surprise that Shaq's Hollywood buddy, Adam Sandler, was surprised to learn of his age. Sandler was promoting his movie Hustle on O'Neal's podcast when he was given the shocking news.
Sandler was asked why he hadn't cast Shaq in his movie, to which he responded that he was so much older than him. Little did he know that the age difference was only five years.
It's a shame he wasn't in Hustle. But, it's not like The Big Aristotle hasn't been I'm any movies. After all, the big fella has appeared in four movies alongside the comedic superstar.
Shaq has worked with Adam Sandler on four different movies
Basketball aside, Shaquille O'Neal has many talents. Acting is but one of them. The Hall of Famer has been in several flicks and can be seen working with his good friend Adam Sandler on four different projects. Namely, Jack and Jill, Grown Ups 2, Blended, and Hubie Halloween.
Adam Sandler wouldn't give Shaq a movie role until he won a championship. 😅

VIDEO @ https://t.co/2Q45zgndvF pic.twitter.com/y0pacxoFQ4

— BarDown (@BarDown) March 3, 2021
Shaq is lucky though. If he hadn't won any championships in LA, there might not have been any roles waiting for him.
Also Read: "I was like oh s**t!": Shaquille O'Neal Recalls how Michael Jordan Induced a Fear in Him From his First Game in the NBA
---
Share this article