"Stephen Curry Can't Carry the Warriors": Nick Wright Raises Doubts on Dubs Significance in 2023 Championship Race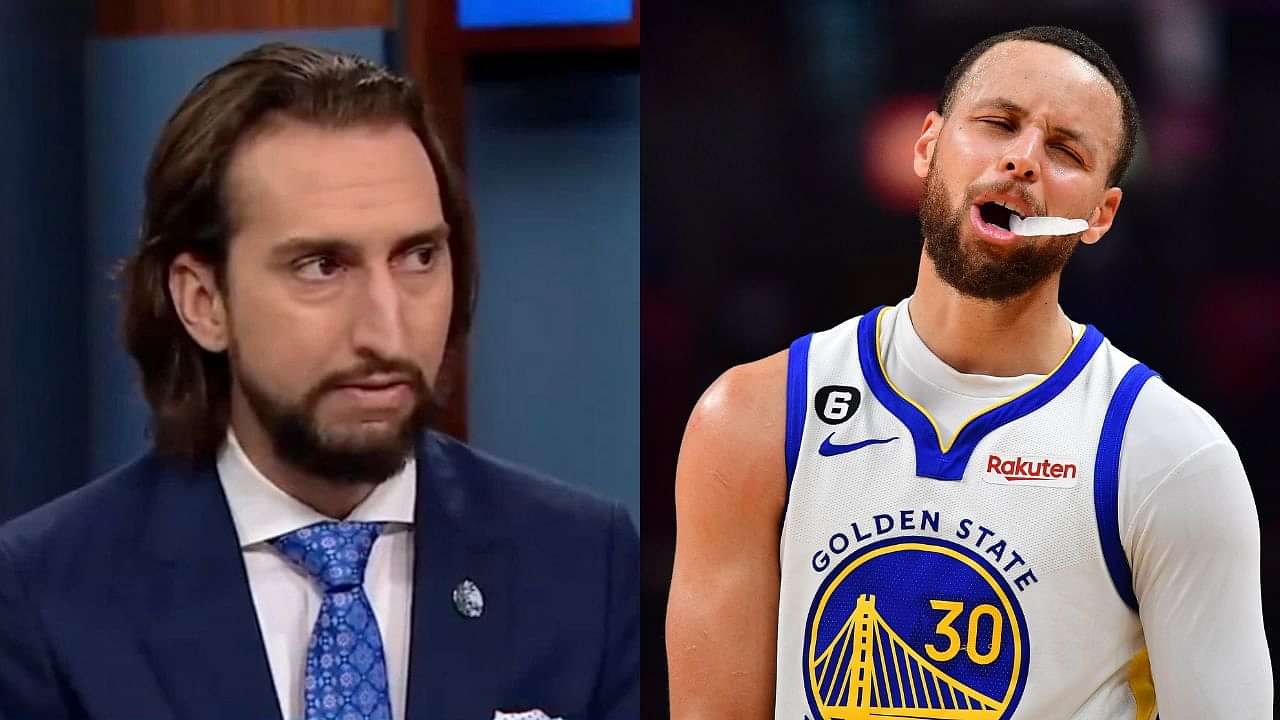 Stephen Curry is having one of the best seasons of his 14-year NBA career both scoring and efficiency wise and yet, the Warriors are not looking ready to compete in the Playoffs, if they were to begin today.
The 9x All-Star just had a 50-point night against the Clippers, that too on 20 out of 28 shot conversion making it even more insane. However, the Warriors still lost the game 134-126.
This is why some experts believe it is not going to be a similar success story for the Dubs as last year.
Also read: "Warriors are Not Contenders": Shannon Sharpe Reacts to GSW's Loss Despite Stephen Curry's 51-point Performance
Stephen Curry can't carry the Warriors according to Nick Wright
Fox Sports analyst Nick Wright believes Stephen Curry will not be able to carry the Warriors this season and tried proving it by bringing up a statistic of all The Chef's 40+ point nights of his career.
In those 62 games, the Warriors are 48-8 in his first 13 seasons and 3-3 in the current season.
This makes it certainly clear that the Warriors would need Andrew Wiggins back in the line-up if they want to have a shot at the title. Otherwise, they might see the exit in the first round.
And if they miss out on finishing the regular season on a high note, they might not see the Playoffs looking at the way West is stacked all of a sudden after the February transfer deadline.
Also read: "I'm Just Happy…": Kawhi Leonard Delivers Shocking Answer About His Incredible 30-piece vs Stephen Curry and Co.
Will the Warriors be a threat when Wiggins is back?
As of now, Wiggins is out indefinitely, but if he comes back, with Gary Payton II also due to return later this month, the Dubs will be at least twice as better defensively than they currently are.
But if the former Timberwolves forward has to see the season out, the chances of the Warriors' getting past the first round would be lower than any of the other top-8 teams in the West.
Also read: "No Matter What People Say About Russell Westbrook, He Competes": Stephen Curry Lauds Clippers Guard for Unteachable Trait
---