Tiger Woods' Goodie Bag for Charles Barkley Hilariously Mocks the TNT Host's Terrible Golf Swing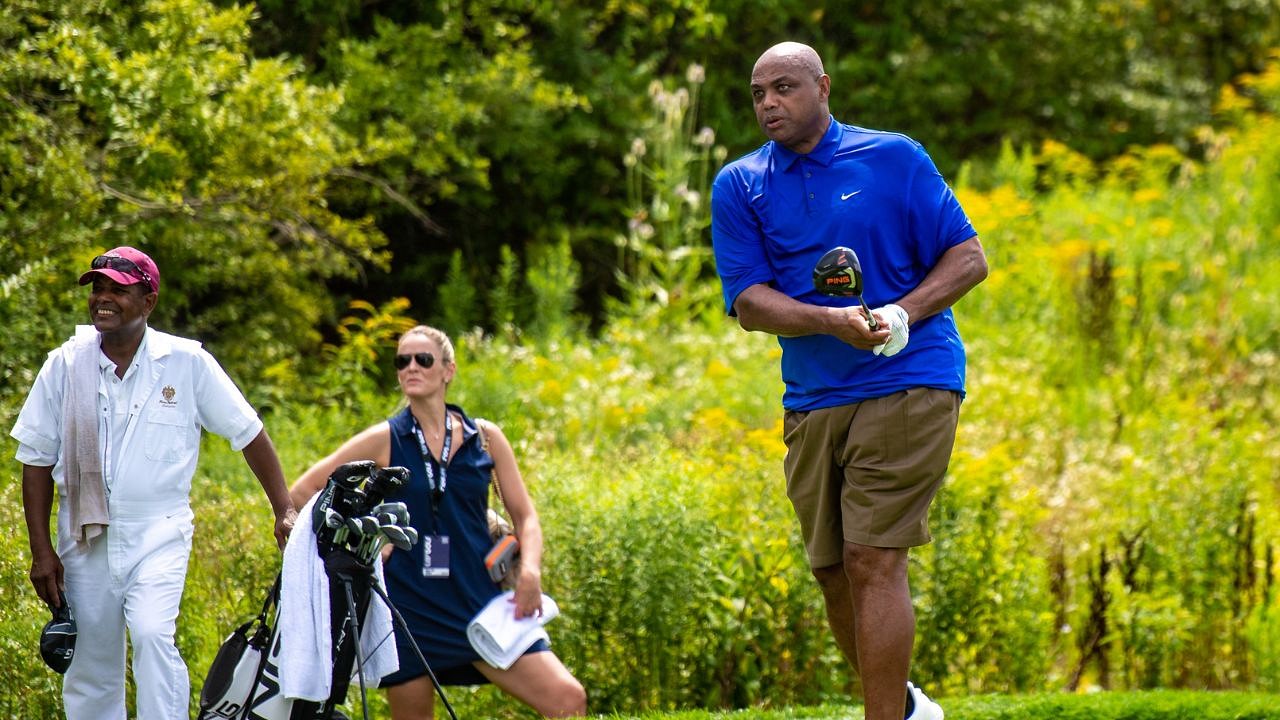 Charles Barkley is one of the greatest players in NBA history. The man took the league by storm ever since the was drafted in 1984 till retirement.
Sadly, his career never really amounted to much in terms of championships. But, he has found much success off the court, both as a businessman and as an analyst.
However, one thing he hasn't succeeded in, despite his love for it – is golf. He has a questionable swing and has been criticized for his golfing skills. Even by legends like Tiger Woods.
Also Read: "Watching LeBron James is Like Watching Ugly Women Fight!": Charles Barkley Gets Hysterically Controversial on National Television
Charles Barkley received a gift bag from golf legend Tiger Woods mocking his skills
It's a known fact that one of Charles Barkley's favorite pass times is golf. Unfortunately, over the years he has shown time and time again that he isn't that good.
Nevertheless, he continues to play, and at Match 3 in 2020, he was reminded of just how much he needs to improve. After all, legendary golfer Tiger Woods gave Chuck a special "goodie bag", although it was more to help those playing with him rather than help Charles himself.
Tiger gave Peyton Manning some gifts to give to Charles Barkley. 😂 pic.twitter.com/K66iv5lOr0

— PGA TOUR (@PGATOUR) November 27, 2020
A nice gift from Woods. One that Peyton Manning, Steph Curry, and Phil Mickelson surely appreciated on the day.
They all had a good laugh. But it hasn't deterred The Round Mound of Rebound from pursuing the sport. After all, if Michael Jordan couldn't stop him from playing how can anyone else?
Michael Jordan once made fun of Barkley's golf swing on the Oprah Winfrey show
Being mocked by Tiger Woods is one thing. Criticism from Michael Jordan is another. That's right, Charles Barkley was once called out by MJ for his golf skills. On the Oprah Winfrey show of all places.
It was a hilarious interview. But, if His Airness cannot deter Barkley from playing golf, then no one can.
Also Read: "Charles Barkley Almost Forced Another Shaquille O'Neal Knee Surgery!": Inside the NBA Gets Dangerous While Playing Soccer
---
Share this article