"Zion Williamson is no coach killer": Stan Van Gundy reveals that no player had to do anything behind his exit from the New Orleans Pelicans franchise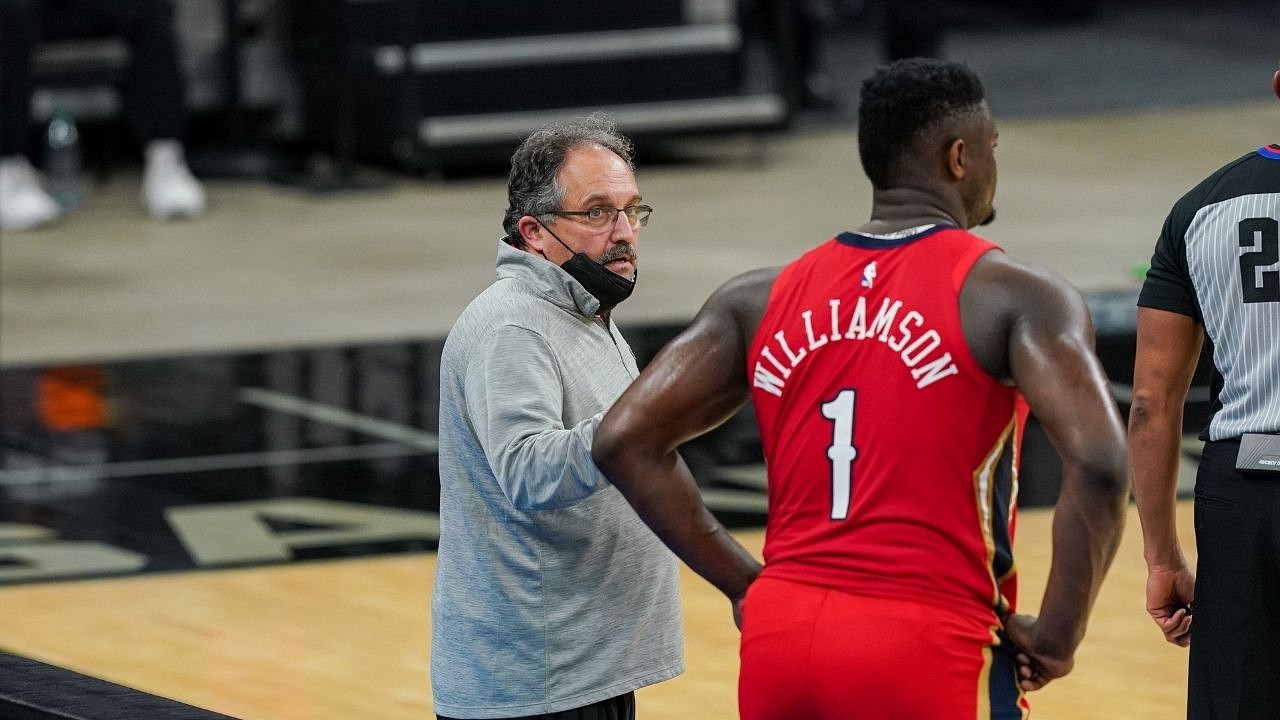 Former Pelicans coach Stan Van Gundy reveals that Zion Williamson or any other player was not the reason behind him parting with the organization.
Ever since Zion Williamson was drafted as the first pick of the 2019 Draft, by the New Orleans Pelicans organization, the team instantly had one of the best young cores.
With young stars like Brandon Ingram, Lonzo Ball, and Josh Hart being acquired that same year, a lot was expected from the young Pelicans team. With Zion missing 48 games of his rookie season, the team managed to finish with a subpar 30-42 record.
Soon after coach Alvin Gentry was fired from his post, Stan Van Gundy was brought in, hoping to lead this inexperienced Pels team to the playoffs. Even though Gundy got Zion more touches on the ball by switching him to the point forward position, the team's narrative was pretty much the same.
Finishing on an improved 11th seed with a 31-41 record, New Orleans were only one spot away from making the inaugural play-in tournament.
However, this season, the franchise expected SVG to help the team grace the playoffs. After failing to do so, two weeks ago, the front office decided to fire their new head coach.
Also Read: Skip Bayless aims potshots at Bucks star ahead of closeout Game 6 vs Hawks
"Zion Williamson is no coach killer": Stan Van Gundy
As soon as Stan Van Gundy was fired, there were rumors stating how Williamson wasn't happy with the way SVG coached and thus asked for him to be fired. On the "Stupidity" podcast, the recently fired coach put an end to these rumours and addressed the whole situation:
"I hate when it gets put on players that players are getting coaches fired and things like that. I think that makes players look bad and I don't think that's fair."
"Players certainly have the right to express their opinion to people and things like that but front offices and owners make decisions and they are the ones who make decisions to fire people. That should never be placed on players."
"I know this, regardless of what happened in that regard, Zion's no coach killer. He's a guy who is gonna help you win a lot of games. He plays the game the right way."
"One of the things I'll miss is the opportunity to continue to coach him. He's so unique in the way that he plays the game and the things that he can do, it really gets your mind spinning as a coach and you have a lot of possibilities in what you can do with him."
Also Read: Jayson Tatum defends his former Celtics teammate from all the criticism he receives
With so many young generational talents on this stacked Pelicans team, it's only about time that they start winning games and make it into the postseason.
Now that these young players have gained a few years of experience, a good coach should be brought in by the organization who can help lead the team into their first playoffs appearance since 2018.
---
Share this article