Amidst Andrew Wiggins' Best Friend's Alleged Cheating Debacle, Colin Kaepernick's Affair With Teammate's Ex-Girlfriend Resurfaces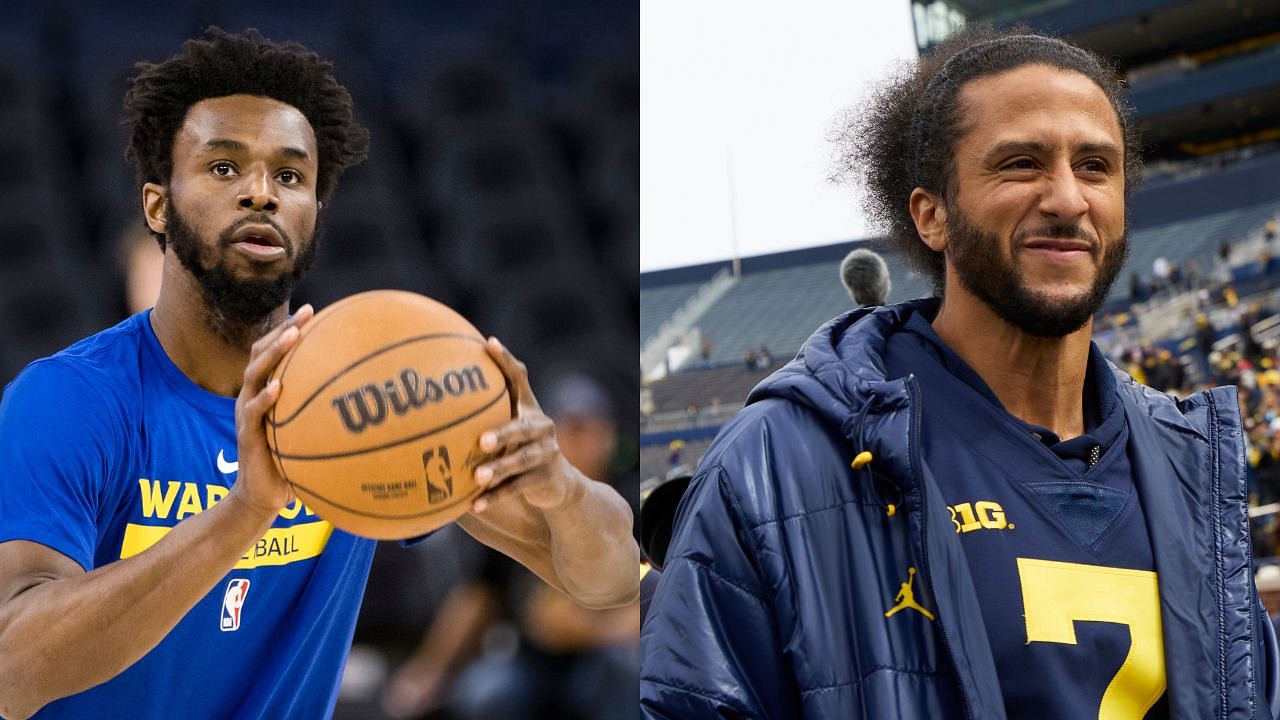 Andrew Wiggins may not have thought much about it when he decided to take a few games off for personal reasons. However, it seems he has grossly underestimated the power of the rumor mills, who have been spinning tirelessly to try and come up with a theory to explain his absence. However, the most popular one right now is something Wiggins will not be very happy listening to over and over again.
Wiggins hasn't played for the Golden State Warriors since February 13. While the reasons for his absence are unknown, reportedly the Warriors are not expecting him to return this season. The one theory constantly making the rounds is that his wife has been having an affair with his best friend and that he has been raising their kid all along. However, there has been no proof to back this rumor up as of yet.
Wiggins' plight throws light on Colin Kaepernick's fight with Alson Smith
This rumor about Wiggins has thrown light on similarly disturbing rumors about athletes from the past. One such incident involves former 49ers Colin Kaepernick, and Aldon Smith. Reportedly, the two had a massive altercation during training, back in 2015. It was such a serious affair, that they allegedly had to be held back by teammates. However, yet again, no proof of the fight exists, although the rumor may make sense this time.
The fight occurred right around the time when Kaepernick was rumored to be dating Hot 97 host Nessa Diab. Diab used to date Smith and had only broken up with him a few months ago. Diab and Kaepernick are now one of the most famous activist couples in America and are on the verge of welcoming a child into their lives.
Also Read: NFL Cap Space by Team: NFL Salary Cap Explained
Andrew Wiggins may be going through something very serious
While the rumors about his wife cheating on him may be unfounded, it seems he is definitely going through something very serious. According to The Athletic's Marcus Thompson II, his teammates and coaches are aware of his situation. One player reportedly said, "What he's dealing with, is some real (expletive)."
Without Wiggin, the warriors seem to be struggling to stay on their feet. However, there is no timetable that slates his return. Warriors fans can only sit and hope that Wiggins' troubles are not so serious as to permanently affect his game. We've seen how off-field problems can affect on-field performance, as has happened with Tom Brady. When will Wiggins finally come back?
Also Read: Aaron Rodgers Trade Stuck in Limbo? Jets & Packers Not Finding Middle Ground on Compensation Is Further Complicating Things
---
Share this article