What Happened with Earl Thomas : Baltimore Ravens Player sent home after altercation with teammate in practice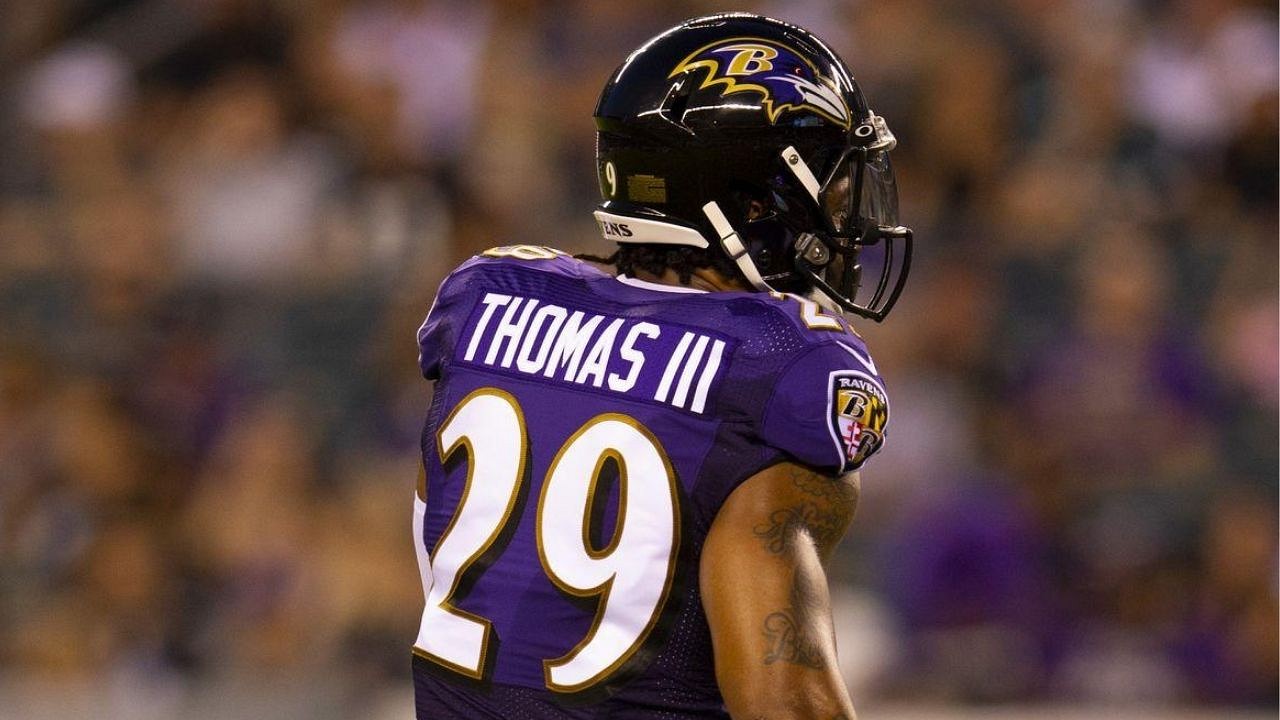 Earl Thomas was sent home after getting into a heated fight with teammate Chuck Clark during training camp.
According to NFL Network's Tom Pelissero, Thomas got into an argument with Clark after a blown assignment during Friday's practice. Consequently, the seven time all-pro safety was sent home and was not seen at training camp on Saturday.
The #Ravens are back on the practice field this morning, but Earl Thomas is not, I'm told. https://t.co/yMYRM47oGg

— Tom Pelissero (@TomPelissero) August 22, 2020
My understanding is the #Ravens told Earl Thomas to stay home today after sending him home Friday following the practice altercation with teammate Chuck Clark. No decisions yet on his status, but keeping Thomas away for now buys time for Baltimore to evaluate its options.

— Tom Pelissero (@TomPelissero) August 22, 2020
Also read: Buffalo Bills Stadium Name: Bills rename their field in Orchard park to "Bills Stadium"
Does Thomas have a future with the Ravens?
The situation has escalated quickly. Jason La Confora of CBS reported that the leaders on the team want Thomas gone. Apparently, the "leadership council" would prefer to include DeShon Elliot or re-sign Tony Jefferson as a replacement.
The @Ravens situation with Earl Thomas could come to a head today. Sources said the team's Leadership Council made it clear to decision makers they would prefer Thomas not be around. Cap hit could be issue but "conduct detrimental" clause provides potential avenue for relief

— Jason La Canfora (@JasonLaCanfora) August 22, 2020
As La Confora mentioned, releasing Thomas could be expensive for the Ravens. The former Seahawks safety has a fully guaranteed $10 million contract for 2020.
If he is suspended, the team will avoid paying him the guaranteed money but will still take a total $15 million scary cap hit over hit. However, if the suspension stands, they will get a $10 cap credit in 2021.
The best option for the Ravens might actually be to just trade him. It is clear that his teammates want him gone and the Ravens can dump his contract on another team. A number of teams, including the Cowboys, would be interested in the former Super Bowl winner's services.
There is, obviously, still a chance that Thomas can sort things out with the team. In fact, he took to instagram on Saturday to explain the incident, saying "it was a mental error on my part".
Also read: NFL Preseason Power Rankings: Who will win Super Bowl LV?
Statement from head coach John Harbaugh
"I don't know exactly what happened at the end of practice. I just came off the field and came in here, so we'll find out the details of it. It just lasted longer than it needed to for me. You're going to have these things in training camp. Tempers are going to flare, sure."
"It happens every training camp, especially right about now, probably. But I don't like them when they extend like that and eat into our reps. We're going to have to find out why and make sure that doesn't happen. We need to keep our eye on the prize, which is preparing for Browns."
---