Earl Thomas' Violent Standoff with Wife Resurfaces as Andrew Wiggins' Cheating Controversy Gains Pace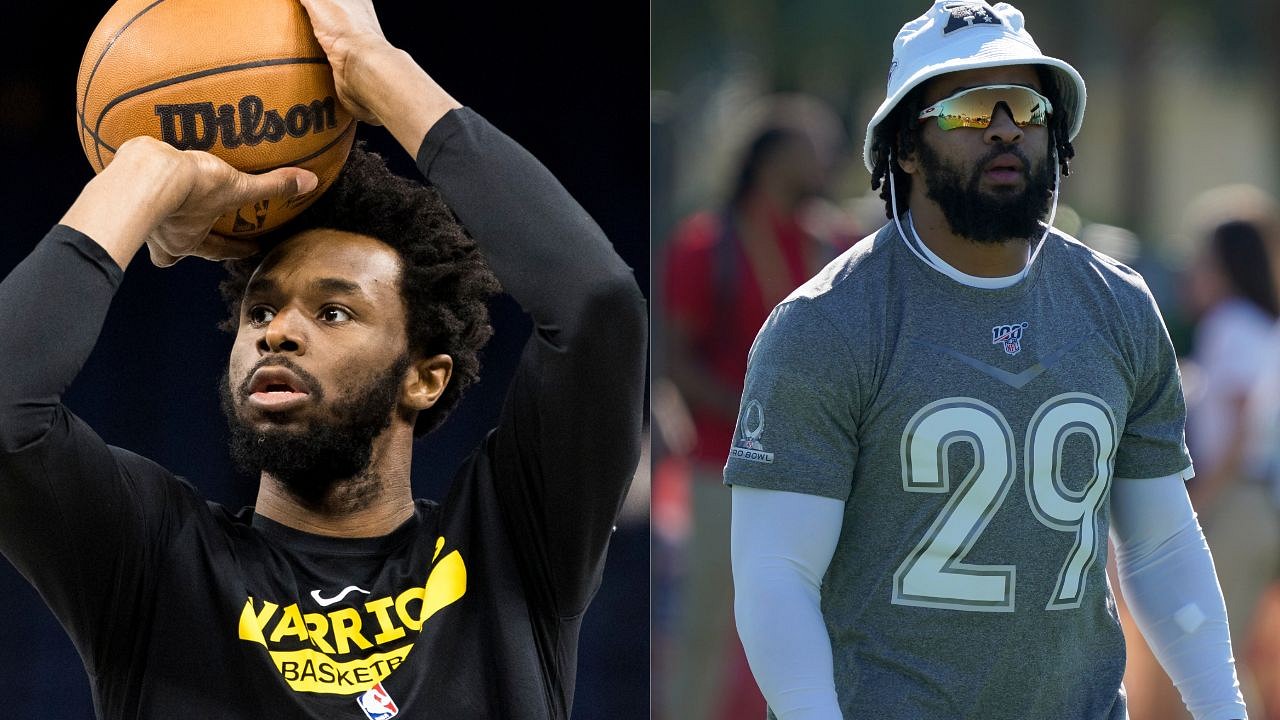 The Golden State Warriors hoopster Andrew Wiggins missed thirteen games. The reason for his absence has been attributed to personal leaves. Knowing this, fans put their conspiracy hats on and concluded that the NBA star's partner, Mychal Johnson, has been allegedly been cheating on him with his best friend. The theory paved the way for bringing back what happened with former free safety Earl Thomas in 2020.
When Thomas played for the Baltimore Ravens, a harrowing incident took place. The Super Bowl winner's cheating scandal came to light when his wife Nina Thomas held him at gunpoint in a violent standoff over an alleged affair.
Earl Thomas came out alive after his former wife confronted him with a dangerous weapon
In May 2020, TMZ Sports published a report that revealed the entire details of the night the incident occurred. Police received a call about a domestic disturbance at 3:41 a.m. on April 14.
The seven-time Pro Bowler told the police that he was romantically involved with a woman. The unnamed woman was found at the rental with him when his wife confronted him. Additionally, he also revealed that he was working through a rough patch in his marriage with his wife.
 

View this post on Instagram

 
Thomas recounted he had left the rental property on the morning of April 12 to go home. There, he got into an argument with his wife for drinking too much alcohol. Then he went off to the rental property with his brother. When he was in bed with his mistress, he heard "the sound of screaming" between 12:45 and 1 a.m. His wife barged into the room he was in. Nina pointed a black pistol at him. Then the athlete grappled with his wife in the hallway for the gun, but she started hitting him. As soon as he got the gun from her, he told his mistress to call the police.
Nina recounted her side of the story
The 33-year-old's ex-wife became suspicious of him. Thus, she logged into his Snapchat account and found several videos of him with another woman. The Snapchat account was used to find the safety's location, leading her to the rental property.
With the help of her acquaintances, she went to confront her husband. She took her husband's pistol in order to him. When she arrived at the house, she found Earl and his brother "naked in bed with other women." Even though she removed the magazine, believing the gun couldn't fire, there was still a round in the chamber. She admitted she pointed the gun at Earl Thomas.
Nina was arrested on a charge of burglary of a residence with the intent to commit aggravated assault with a deadly weapon. Her accomplices were arrested on charges of burglary of a residence. Nina Thomas was released on a $25,000 bond.
Even though Wiggins' absence has no definite reason in the eyes of fans, Thomas' story could have gone in any direction.
---
Share this article