Joe Mixon Cincinnati Bengals: Star Running Back Lands in Another Controversy as Authorities Respond to a Shooting Near His Home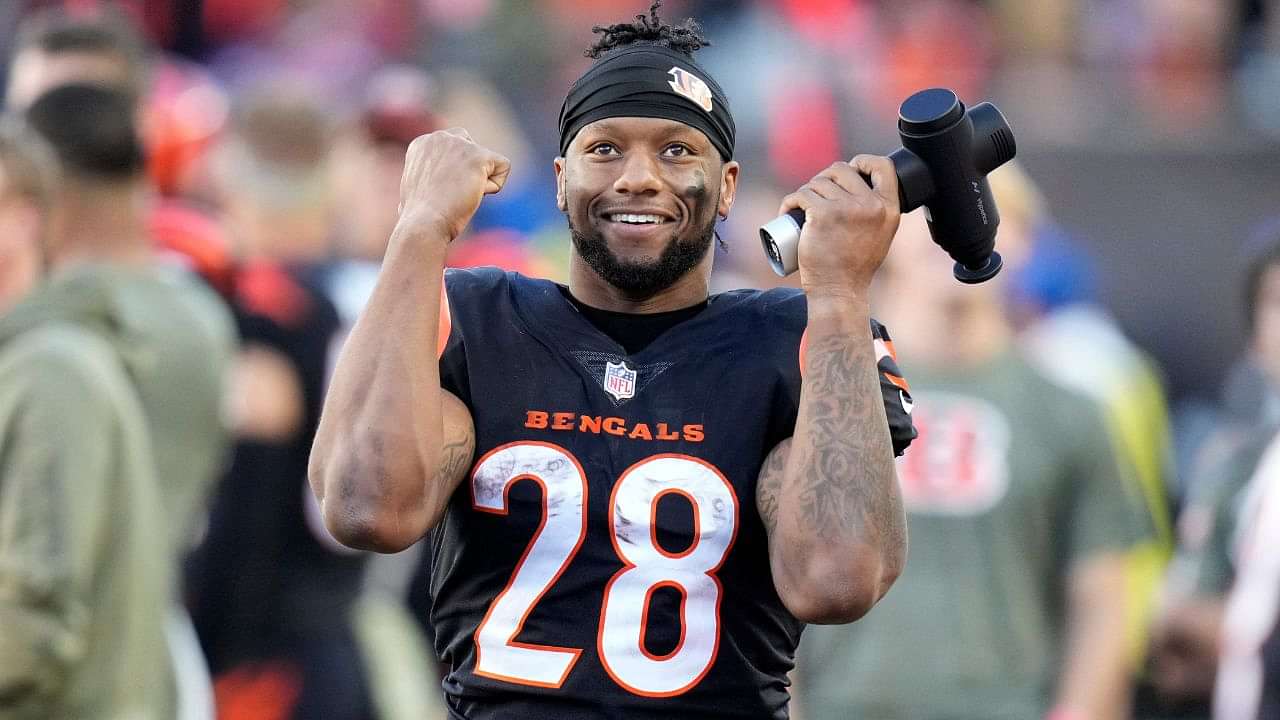 Cincinnati Bengals' running back Joe Mixon once again finds himself in the midst of a controversial incident. Just a month after pointing a gun at a woman in broad daylight, he is now possibly involved in another incident involving a firearm. Although this time, the situation seems to be a bit worse than before.
Reports of gunshots emerging from near Mixon's residence in Anderson Township, Ohio, had the authorities scrambling to the location. Though it is not yet clear as to whether Mixon is directly or indirectly involved in the shooting, authorities have reportedly entered his house to investigate. However, there has been no evidence released pointing to his involvement.
How is this incident different from the one Joe Mixon was involved in before?
The last time Mixon had a run-in with the law is when he pointed a gun at a woman's face back in January. During the incident, Mixon reportedly said, "You should be popped in the face, I should shoot you, the police [can't] get me". However, when he was brought before a county judge, all charges against him were dropped, and his arrest warrant was recalled.
This time, things are a bit different. For one, a firearm was discharged in the vicinity of his home. What's more, a young man was reportedly hurt and has been hospitalized. Though his injuries are only minor, authorities haven't been able to figure out the cause yet. Mixon's sister, Shelonda, insists that her brother had nothing to do with the shooting. No arrests have been made yet by the police.
Also Read: A.J. McCarron Once Got Blasted by His Own Teammates For Making a Reckless Statement About His College Team
Will Mixon's off-field problems affect his position on the Bengals' roster?
Joe Mixon's character has been in question ever since he popped into the NFL community's radar. Back in 2014, while still playing in Oklahoma, Mixon punched a girl in the face. The incident resulted in broken facial bones, and the girl needed surgery. In 2016, he was suspended for a game after he had an altercation with a parking attendant over a citation.
However, these did not stop the Bengals from picking him 48th overall in the 2017 NFL Draft. 2021 turned out to be his best year, when he set career-high stats in rushing attempts, yards gained, and touchdowns. Though his performance on the gridiron is good, that is probably not a good excuse to get involved in problems outside the field. How will the Bengals react to this news?
Also Read: Allen Robinson Contract 2023: Star Receiver Seeks Trade Offers as Rams Struggle With Salary Cap Issues
---