Can $10 Million Backup Jarrett Stidham Replace Russell Wilson as QB1 in Case "The Ride" Breaks Down Again?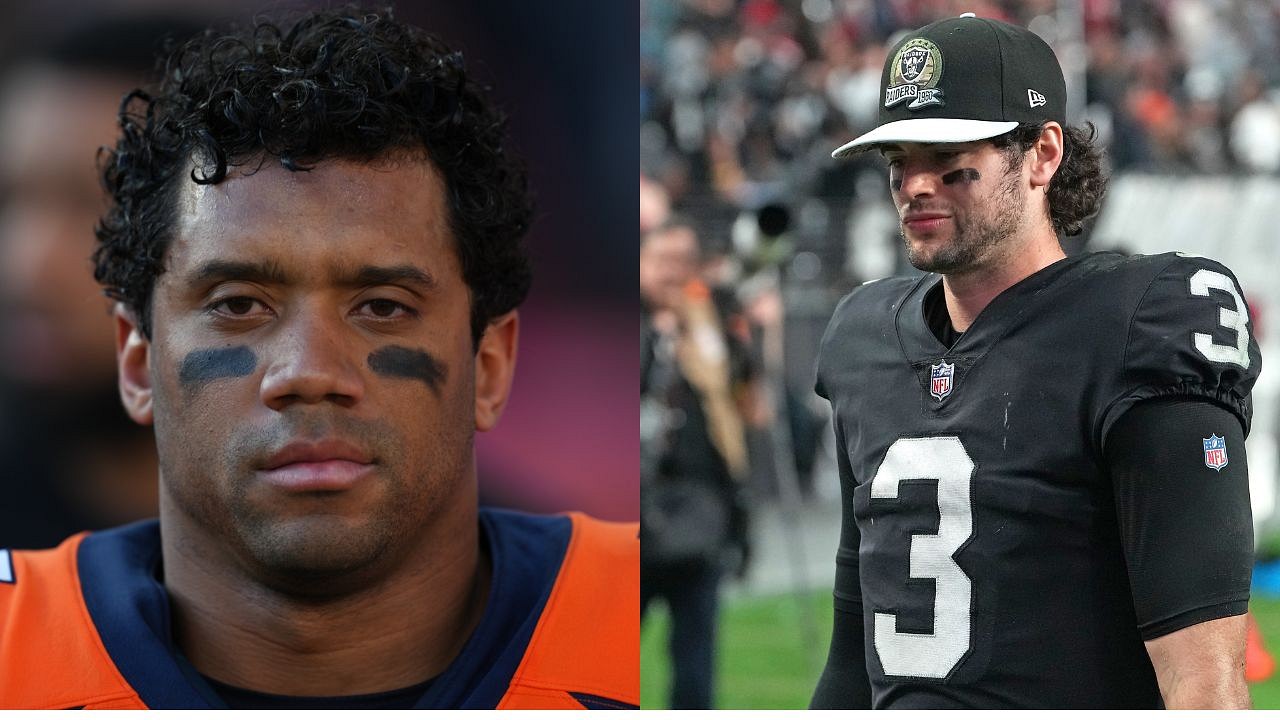 The Broncos country is looking for a complete revamp this season after making some important additions to the upper brass. In fact, Russell Wilson has got a new reason to worry in case the veteran fails to showcase his abilities in 2023.
The Auburn product, Jarret Stidham, has joined the squad as a backup to Wilson and will stay for at least two seasons in the town. His inclusion comes at a crucial point when the franchise looks to get back to its glorious days.
On Monday, the Broncos' management disclosed this news of acquiring the 26-year-old to bolster their quarterback depth chart. He signed a two-year deal worth $10 million, keeping him intact in the AFC west. The NFL world saw his skillsets when he started games for the first time last season. Fair to say he is an appropriate prospect to hold the backup position.
Will Jarrett Stidham get more opportunities in Denver?
The upcoming 2023 campaign will be an interesting phase in the history of the Broncos country. Because the legendary head coach Sean Payton had recently assumed office, replacing Nathaniel Hackett from his position.
Looking at his past records, fans can expect some fireworks, especially after the management has studded the offensive and defensive units with phenomenal talents. Stidham's unexpected arrival at this point justifies this notion.
Despite getting picked in the fourth round of the 2019 NFL draft, the quarterback couldn't compete for the starting position. He played backup to Tom Brady in his rookie season and thereafter remained second to Cam Newton before making his way to Las Vegas. He got his first career start in the 2022 season after the Raiders benched Derek Carr following a disastrous performance.
In those two games as a starter, the signal-caller recorded 656 yards for four touchdowns with a completion of 63.9%, via Express. Hence, Stidham can expect a fair amount of chances under Payton, although Russell Wilson is not known for missing a lot more regular season games.
Is there anything for Russell Wilson to worry about?
Well, the situation is quite complicated for the former Super Bowl champion unless he gets back to his original standards. When the nine-time Pro Bowler stepped his foot in Denver last spring, the expectations were quite high. However, the veteran failed miserably and faced the wrath of netizens for making excuses.
Meanwhile, HC Sean Payton is known for experimenting with possibilities and taking his chances. Hence if Wilson jitters in the initial stages, Stidham might get elevated to start games for the side. However, it will still remain a temporary solution because the scary $245 million deal will continue to haunt the management if they bench Wilson for a much long time.
---
Share this article