Colin Kaepernick Gets Brutally Honest About His Adoptive Parents and Their "Racist" Remarks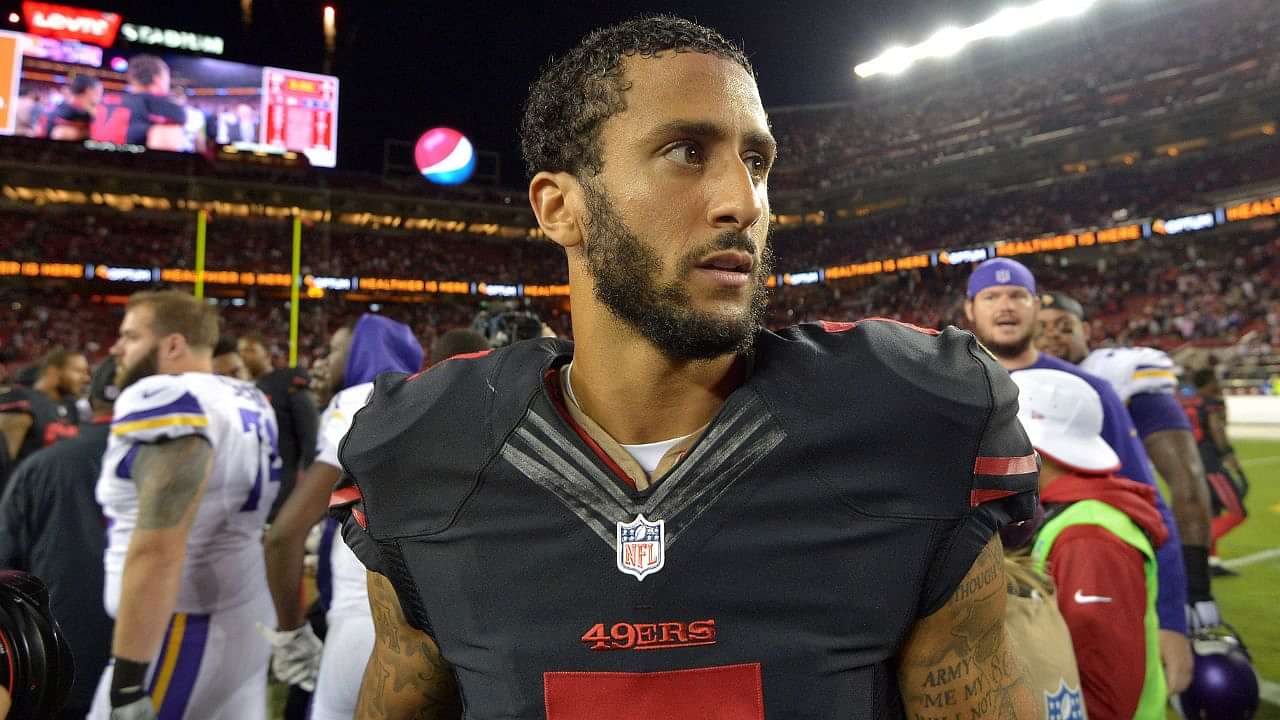 Colin Kaepernick, the former shot caller of the San Francisco 49ers tried to bring a change in the league when he took a knee in one of the matches in 2016. Little did he know his life was going to change from that moment forward. Colin Kaepernick hasn't played in the league since 2016. Even though the 35-year-old was still in his prime years, no team was interested in him. Then the former athlete went on to do charity work; eventually becoming a civil rights activist.
The 2017 GQ Magazine Citizen of the Year shared incidents of his personal life. The incidents had been about the times he faced racism. Kaep appeared in an interview with CBS' Adriana Diaz on Thursday. In the interview, the 2017 Sports Illustrated Muhammad Ali Legacy Award winner revealed that his White adoptive parents perpetuated racism in the household.
Also read: "Tom Brady Bullied Josh McDaniels": Derek Carr's Brother David Carr Accuses Former Patriots QB of Single-Handedly Running the Show in New England
What did the adoptive parents of Colin Kaepernick do to earn flak from him?
Teresa and Rick Kaepernick, a Wisconsin couple, adopted the former NFL signal-caller just weeks after he was born in 1987. In the interview, Kaep said that even though his parents loved him unconditionally, there were "problematic things" he went through.
"I think it was important to show that, no, this can happen in your home, and how you move forward collectively while addressing the racism that is being perpetuated." 
When Kaepernick was a child, his mother did not react very well when he had cornrows. His mother said, "Your hair is not professional, you look like a little thug." He was confused as to what to do next from thereon. But situations like those helped him identify his true self.
Kaepernick still desires to play in the NFL
The free agent has not played a game since 2016 after settling a collusion grievance. Even though he was linked with many teams, nothing came out of them. Despite practicing for several teams, neither of them took an interest in him. Repeatedly, the former QB expressed his interest in playing for the league again.
Kaepernick was also in talks with the XFL; joining the new Dwayne Johnson's start-up as a shot-caller. But the amount of money he asked was way too high.
Currently, the activist co-wrote a book titled, 'Colin Kaepernick: Change the Game.' The graphic novel is a memoir about his time in high school before he entered the world of professional sports.
Also read: "I Would be Terrified to Sign Tua Tagovailoa": Colin Cowherd Reckons Dolphins QB is One Hit Away From Completely Messing Up His Brain
---